What does procurement data integration mean in the Procurement 4.0 era?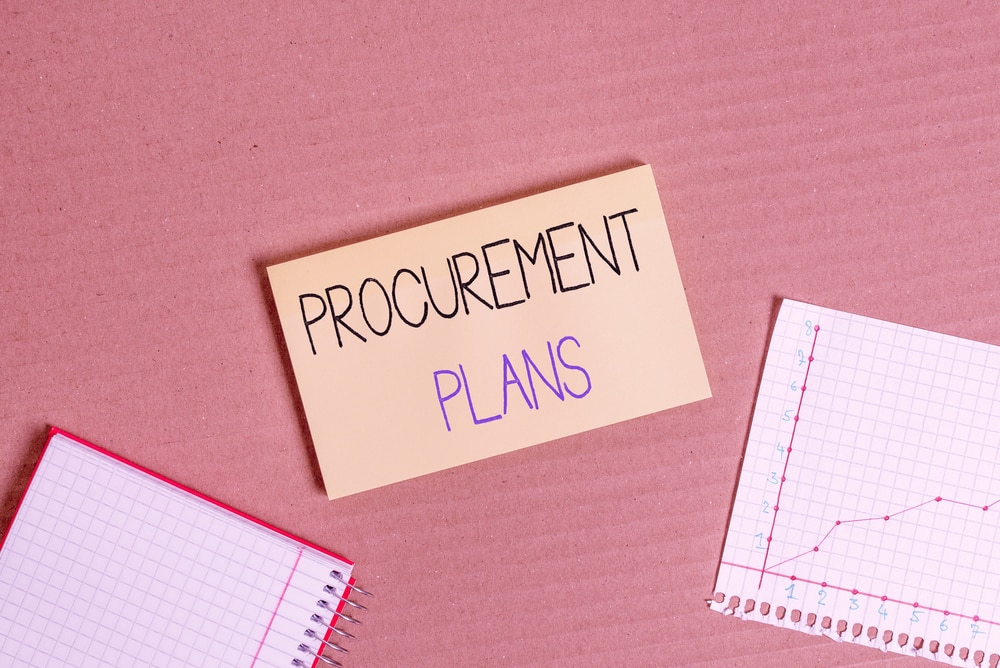 Summary
When it comes to navigating the new wave of digitalisation, namely Industry 4.0, it often feels like a trial and error process. Finding the right solution that will complement your business style and accelerate its growth is not a straightforward process.
The key to successful digitalisation is in establishing priorities early on to guide your transformation. Procurement data integration is one such priority that is vital to ensuring the continued success of your business.
Some obstacles that a business must overcome for better procurement data integration are:
The complexity of your organisational structure. Integrating data that is relevant to your procurement processes expands to every process across business functions that spill into your procurement operations. This means that converting your data into information is a much more complex operation.
A lack of employee training. Without training, employees are more likely to make errors or adopt more time-consuming manual processes for analysing data. Training allows your employees to maintain better standards when it comes to data-related processes.
Communicating between external networks. Ensuring that procurement data includes supplier data is an objective that is difficult to achieve. Digitalisation can help you establish processes that streamline supplier relationship management and make it a higher value-added process.
————————————————————————————————————–
Today, we have progressed beyond the mere digitisation of data. Many companies either have, or have imminent plans to, progress into the realm of Industry 4.0 and continue to develop more complex digital systems that simplify business operations.
As is the case with introducing any new system into a multilayered, established organisation, however, this is rarely a straightforward process that can be applied without a hitch.
The main problem most businesses face? Poor data integration.
A common misconception is that the right digital systems—which are an inevitable side effect of moving towards Procurement 4.0—automatically ensure data integration. This is far from true.
Data integration is about more than simply collecting and storing all procurement-related data in one database or a central location. Data integration involves combining and compiling data from a range of different sources that are then evaluated and analysed to recognise patterns, enhance your systems, and create a more cohesive and informed business environment.
Without adequate data integration processes in place, Procurement 4.0 is not something your company can benefit from. While this process is essential for a business to truly benefit from the many advantages of a sustainable digital framework, however, there are certain challenges to overcome.
The complexity of your organisational structure
Even though procurement is a distinct and critical function in your business, it is interlinked with a range of other key functions that support it.
This means that integrating the data that is relevant to your procurement processes will not end with the data across this function alone. You must account for information coming in from all corners of your business as well.
The format of your data and its arrangement must then be uniform, and a much more complex operation must take place to ensure that you gather all the information that is reflective of your function and requirements.
A lack of employee training
Without adequate training, no digital system can bring about the widespread corporate change that it is capable of.
In the absence of proper training, employees responsible for procurement data integration may make errors or adopt a more time-consuming manual process for compiling and analysing data. This leads to the wastage of resources that could be dedicated to higher value-added tasks and greater inaccuracies in the information that guides your procurement function.
When your team is given more dynamic training opportunities and taught to use the systems that have been implemented, you benefit not just from a system that is used to its full potential, but also from a higher value-added output.
This is a result of employees having the ability to maintain higher quality standards.
Communicating between external networks
Collaborating transparently with external suppliers and networks is a notoriously difficult business process. Because procurement is reliant on an external supplier network, ensuring that procurement data integration encompasses supplier data becomes an objective that can be challenging to achieve.
Digitalisation can, however, help you establish tools and processes that streamline communication and make supplier relationship management a higher value-added process. It also ensures that you collect, store, manage and use data that optimises your supplier network.
Your digitalisation strategy must account for data integration
The best way to ensure that your procurement transformation is effective is to establish priorities early on in the process.
Because of the critical nature of data integration and the sustainable value creation it provides for the future of a business, it is vital that data integration is included and factored into your digitalisation strategy.
Your digitalisation strategy extends over your entire business and all its processes, from finance and project management to procurement. Ensuring that each function's strategies are aligned with your overall business strategy that is, in turn, aligned with your digitalisation strategy will result in more informed decision-making when it comes to implementing your digital system.
Based on your business priorities and objectives, you can choose a system that facilitates the meeting of these goals and accelerates your path to high-quality procurement.
Achieve sustainable and efficient Procurement 4.0
The key to achieving a Procurement 4.0 transformation that supports your business and goals is the implementation of a framework that is designed to meet all your organisational needs. 
This requires constant optimisation, improvement, management, and a system that is responsive to the demands of the volatile market. At its core, it requires a framework that is reliable and sustainable when supporting the needs of your business.
No two digital systems are alike, and the value of the digital revolution and Procurement 4.0 is that the market is flooded with options for any business looking to transform. Choosing the right system and solution makes all the difference.
Ensure that your transformation is informed by best practices, a sound procurement strategy, and streamlined procurement data integration capabilities.