How can a procurement interim manager help you achieve your short-term goals?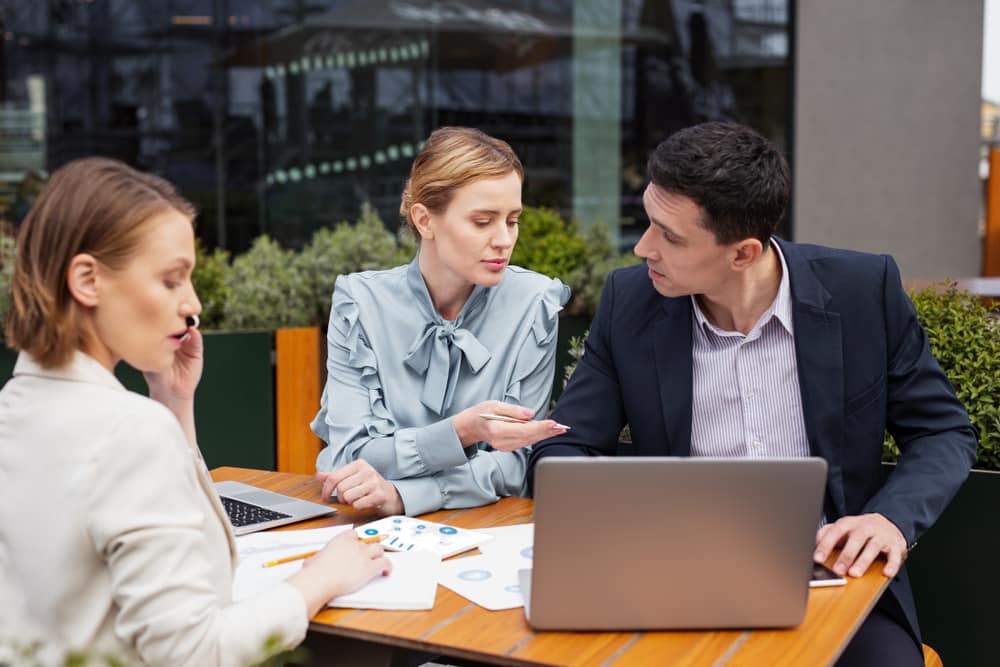 Summary:
Hiring an interim manager for your procurement function can add value to your business on a faster timeline.
These professionals are an effective way to keep a business lean and competitive in the current business climate.
In this blog post, Kronos Group dives into:
The function of short-term purchasing managers: Their fresh perspective, swift relationship-building skills, and up-to-date industry knowledge can have a transformative impact on your procurement operations.
The impact of procurement interim management on your short-term goals: Because these industry experts participate in a business' timeline in the short term, they have a decisive impact on critical junctures. These include specialised projects and post-acquisition operations.
With procurement interim management, you receive access to their network of suppliers and the personal relationships they share. You also receive expertise in digitalisation and outsourcing, which help your business stay lean and competitive.
This is especially transformative for short-term goals tied to functions like procurement and supply chain operations.
————————————————————————————————————–
Timelines are an important part of any business venture. Whether this is tied to a new project, crisis management frameworks, client requirements or business goals—timelines are a measurement of business success.
Every business works on a timeline. Businesses in the modern age are also adapting to new methods of working. We have all witnessed this change in some way, shape or form.
Business operations are more fast-paced than ever before. Competition in the market and for the market has also accelerated. The distinction between the two is such that the former is the traditional view of competition—new entrants trying to make their way in well-established markets.
The latter, as we have become more familiar with in recent years, refers to the aspiration to create a new market or standard of operation that is closely tied to innovation and displacing technology.
In the aftermath of the COVID-19 vaccine rollout, businesses must also adapt to the changes and possibilities this will bring. It is, in short, a time of upheaval across most industries and markets.
Keeping up with the pace of competition or forging the path ahead, as many businesses aspire to do, cannot be achieved the same way it could have been just a few years ago.
Companies need to pick up the pace and keep up a steady injection of new ideas and updated structures to stay competitive.
This is where interim management emerges as a solution.
The function of a procurement interim manager
Viewing a procurement interim manager as a stand-in or temporary title holder between permanent procurement managers risks certain failures. For one, you may fail to see the value this individual brings to the table.
A trained interim manager is experienced in adding value to a business through an external perspective. They are not completely integrated with your business processes and practices. This means they can recommend solutions that you may have not considered for your operations.
When you hire a purchasing interim manager, you can also expect them to be highly skilled in building professional relationships at a much more accelerated pace.
The advantage of interim managers is especially apparent for small businesses and growing startups. These companies require swift solutions even in the absence of an abundance of resources. Trained interim managers can step in, in the short term, without increasing a company's overheads in the long term.
A procurement interim professional can also be hired based on their specific skill set. If a company has certain short-term goals in play or specialised projects, these professionals can be chosen based on their experience in these fields.
The impact of a procurement interim manager on your short-term goals
Because the input of a purchasing interim manager happens on a much shorter timeline, it is not surprising that they are usually brought in for specialised projects. They are also brought in for their input—post-merger or post-acquisition—for integration programmes and other transitory periods in a company lifetime.
These require short-term action, taken decisively with experience and industry expertise on your part. Requirements that a procurement interim professional will deliver.
Despite the immense importance of short-term goals to a company's growth, they must ultimately contribute to long-term objectives.
Through procurement interim management, you receive many advantages that boost your achievement of short-term goals, including:
Their network of suppliers: Moving forward, procurement and supply chain operations will be reliant on the quality of the personal relationships a business maintains with its suppliers. An interim procurement manager will have access to a network of suppliers of their own.
This opens a business up to the advantages of a trusted supplier relationship despite not fostering these relationships internally. If these partnerships are fruitful, your business can enjoy the benefits long after the end of your procurement manager's tenure.
Digitalisation and outsourcing expertise: These are two operations that are highly successful at adding value to your business operations in both the short and long term. A procurement interim manager has the know-how to implement the right digital solutions and leverage outsourcing services to enhance your business efficiency.
These methods help your business stay lean and competitive. Especially across complex functions such as procurement.
How Kronos Group's procurement expertise can be leveraged to add value to your business operations
The industry experience, broad network, and numerous specialised services of a consulting firm can also help your business achieve its short- and long-term goals.
Here at Kronos Group, we provide procurement services and expertise to help you develop the function in value-added, sustainable ways. This includes adapting your operations to suit current market trends and survive in post-crisis economic conditions.
Our people development services are designed to enhance the value of procurement interim management.
Our services include:
Procurement excellence
Spend management platforms
Procurement training
Procurement outsourcing services
Spend optimisation
Targeted procurement expertise
Contact our procurement professionals today and explore how we can help you achieve your full potential.