How global procurement transformation can help us navigate global resource shortages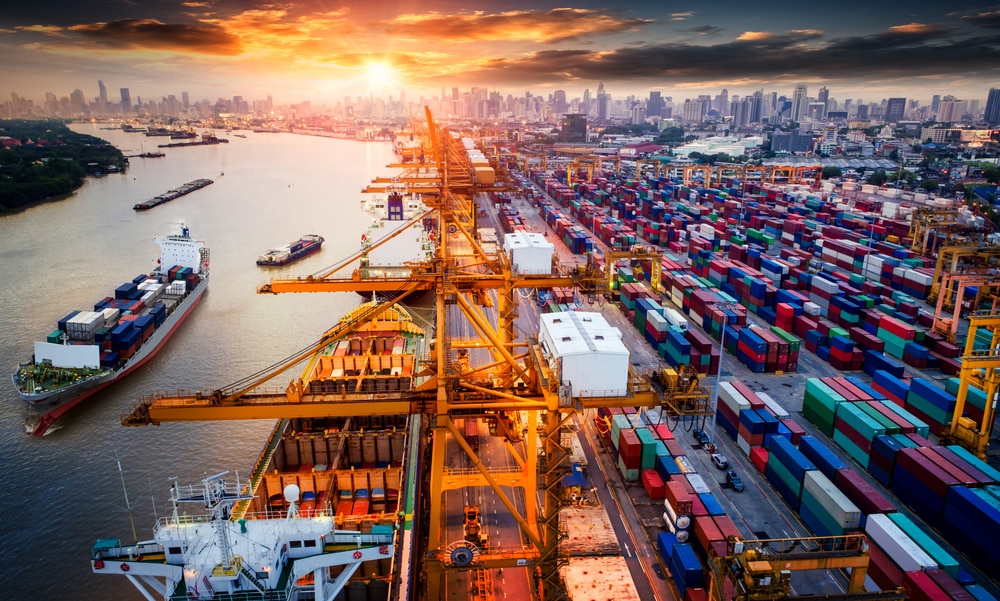 Summary
The current business landscape is experiencing severe supply shortages caused by the pandemic. Businesses are struggling to procure the materials they need to sustain their day-to-day operations.
While your business may not be directly affected by global resource shortages, you may feel the pressure of supply shortages as disruptions expand to other industries.
By adopting procurement transformation strategies, you can overcome these challenges.
Supply chain resilience: Your supply chains are interconnected and interdependent on other supply chains. This means that supply shocks elsewhere can cause disruptions in your own supply chain. With global procurement transformation, you can implement contingency plans to adapt to supply shortages.
Agile procurement: Traditional procurement processes are rigid and paper-based, making them slow to respond to supply disruptions. A transformed, digitalised procurement function prioritises creating lean, flexible, and agile processes to enable greater responsiveness to supply interruptions.
Better foresight with technology: Transformation encourages the use of technology for everything from spend management to contract negotiation. AI-powered algorithms can help you detect signs of supply shortages, allowing you to take necessary measures to ensure uninterrupted supply.
———————————————————————————————————
In the current business landscape, organisations need to navigate through a plethora of challenges posed by the unprecedented COVID-19 crisis.
While the business world focused on surviving and recovering from the impacts of the pandemic, another threat has emerged without notice—global resource shortages. As these shortages spread, they wreak havoc across industries on a scale that has never been seen before.
The procurement industry has long been aware of shortages worldwide and the growing threat they pose. The global semiconductor shortage, for example, has taken over several headlines around the world, and the shortages, here, are expanding to other industries. The plastics industry is next in line.
In response to these shortages, businesses across many industries are scrambling to secure supplies to sustain their daily operations.
Responding to the shortages that are sure to arise in the future takes a structural change in how a business approaches procurement. It takes a transformation of the procurement function.
The case for global procurement transformation
Although the current supply shortages have impacted businesses across multiple industries, not every business has felt the same effects.
For example, while your organisation might not have had to halt operations due to the current chip shortage, many major automobile manufacturers in Europe—such as BMW, Audi, and Volkswagen—have had to halt production due to shortages in semiconductors.
Although steps have been taken to address these shortages, these have not been adequate to meet the current levels of demand.
The fact that current supply shortages are expanding to other key industries has additional implications for your procurement function. In the absence of a clear timeline for the normalisation of supply chain operations, you need to start approaching procurement from a strategic and holistic point of view, instead of perceiving it as just another business function.
When your procurement function enjoys a successful transformation, it facilitates strategic sourcing, healthier supplier relationships, and more effective supply chain management.
Global procurement transformation can build resilient supply chains
As your supply chains become more interconnected and interdependent, you face the risk of supply disruptions due to factors such as global health crises, geopolitical risks, and economic turbulence.
Even if these changes happen abroad, the global marketplace and the interconnectedness of supply chains across the world mean that disruptions somewhere will lead to disruptions everywhere.
By diversifying and working alongside your suppliers to glean information about upstream value chains, it is easier to manage or overcome these vulnerabilities. By taking these steps, you also create more transparency in your procurement function, helping you extract information about supply issues before they impact your business needs.
This renewed approach to supplier relationship management, paired with the investment of resources in procurement business partnering will strengthen the resilience of your procurement processes.
A resilience that will help you overcome interruptions to your organisational supply chain.
Digitalisation drives agile procurement processes
By nature, supply chains are volatile. Traditional paper-based procurement practices will slow procurement down instead of improving your responsiveness. That is where digitalisation comes in.
The digitalisation of your procurement function means a more agile procurement function that supports a more flexible and collaborative approach to procurement processes. This facilitates swifter decision making by integrating your operations and streamlining your processes.
Agile methodology can be applied to key strategic areas such as capturing value in a spend category, contract negotiations, and onboarding new suppliers. This agility also helps you scale your procurement function to respond to supply challenges and adapt to current and potential resource shortages.
Technology facilitates better foresight
One of the key differences between traditional procurement and global procurement transformation practices is the increased digitalisation that is a hallmark of Procurement 4.0. 
A transformed procurement function uses technology for everything from collecting and analysing spending data to measuring customer engagement.
Technological advancements allow procurement practices to be optimised for crises using computer simulations. Demand and supply algorithms can even use historical and real-time data to predict demand and supply levels. This information allows you to prepare for potential supply disruptions.
Transform your procurement function to navigate supply disruptions more effectively
Due to the nature of the global business environment, organisations are dependent on each other for the continuation of their operations and the delivery of their products and services to the market. Supporting your supply chains in this environment means ensuring that you have the right frameworks in place.
Global procurement transformation, therefore, is the key to procurement success today.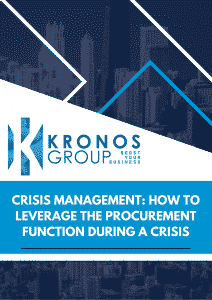 Download our free eBook for insights on how to leverage the procurement function during a crisis