How procurement consulting and spend management can optimise your SRM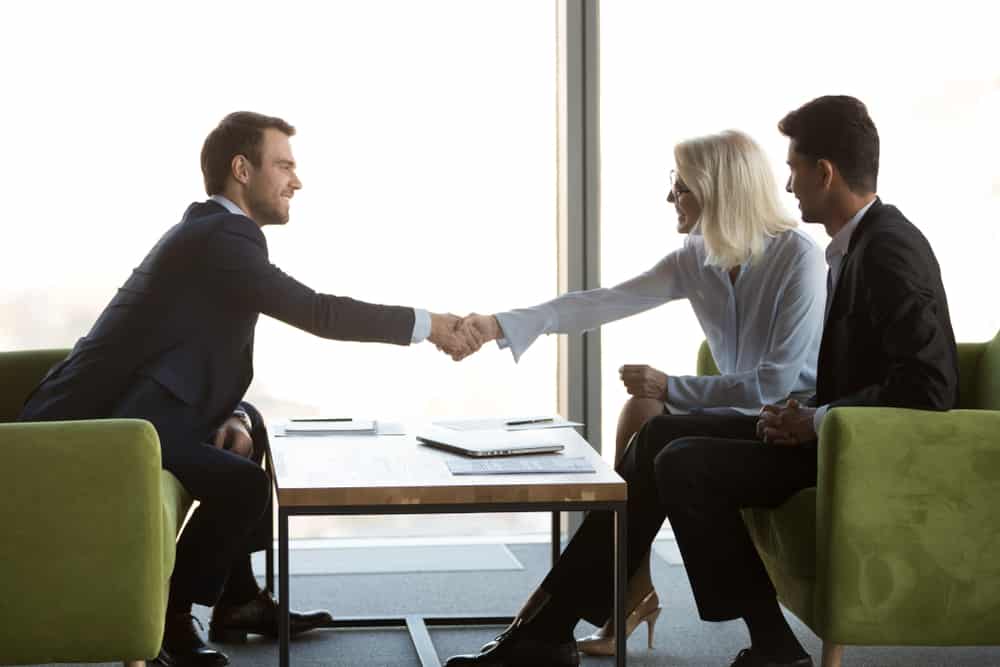 Summary
Supplier relationship management (SRM) is a rising priority in the procurement and supply chain industry, especially in the wake of COVID-19. There is no replacement or digital tool for the human interaction through which supplier relationships are formed.
There are, however, ways that a business can facilitate better SRM through the optimisation of the procurement and supply chain functions.
Here, purchasing consulting and spend management emerge as solutions.
Integrated processes and the trickle-down effect
Process integration through digitalisation improves operations, facilitates continuous improvement, and strategic decision-making.
This is the trickle-down effect of business optimisation. When it comes to a function like SRM, changes that occur elsewhere in your business can generate value for your supplier network. This means targeted value addition in the form of spend management and purchasing consulting that fosters large-scale transformation.
The impact of targeted consulting and spend management
With skilled procurement consultants, you receive strategic insights and value based on industry best practices and cutting-edge tools. Consultancy can help you build sustainable value to achieve your goals, whether these goals include SRM or not.
The efficiency that spend management can help you generate will also help you add value elsewhere in your organisation through the more efficient reallocation of resources.
——————————————————————————————————————-
When it comes to supplier relationship management, personal relationships take precedence over technology and efficiency.
As the world becomes increasingly digital, the value of human interaction and relationships increases. There is no replacement for the bond that can be formed between individuals; in this case, your procurement professionals and suppliers.
This is a point of value in a post-COVID-19 world. When COVID-19 first spread over the globe, entire countries had to take emergency measures to curb the spread of the virus. This led to many teams and companies taking to remote working environments.
Enhanced digitalisation, which has characterised the modern business landscape, made this change possible by providing the necessary infrastructure for a company to operate remotely. There was no denying, however, that as soon as the human aspect of procurement and supply chains was compromised, the system broke down.
Large-scale interruptions in supply chains led to extended production delays and put businesses at risk of compromised delivery. The companies that managed to bear these disruptions were the ones that had a relationship with their suppliers that went beyond usual business interactions.
Implementing this effectively takes an understanding of the value that suppliers bring to your organisation not just in supplying the goods and services that are so vital to your production lines but also in creating higher value addition, improving your quality, and staying ahead of the competition.
Companies have been prioritising supplier relationship management for years, but it is far more complex to implement than it appears.
What is an SRM strategy?
Once you have reached an understanding of what the answer may be to the question, what is supplier relationship management?, you can continue with your SRM strategy.
This is the plan you follow to execute your goals from the segmentation of your suppliers and identification of their unique value to how these relationships can be optimised to drive greater value.
At the heart of this strategic approach, however, is the human relationship between your internal and external teams.
While the load may fall on your procurement team to build these human relationships, your procurement processes and structure must facilitate their efforts. For example, although SRM has been viewed as a source of value addition, it is turning into a necessity in recent years.
If your procurement team is too overwhelmed by lower value-added tasks, you may not have the necessary resources to support higher value-added SRM efforts.
If your procurement function is optimised, on the other hand, new possibilities open up for SRM.
Integrated processes and the trickle-down effect
One major side effect of digitalisation has been more integrated business processes.
When your processes are integrated, they provide data that can be used to improve your operations, generate value, and strategise for the future of your business. It is this integration that drives continuous improvement.
Integration is not just about strengthening the relationships between your critical business functions, however. It also produces more centralisation, which in turn improves transparency, delivery, responsiveness, and a host of other parameters that guide the success of a business.
This is the trickle-down effect of business integration. When integration is implemented from the ground up, your entire business becomes optimised automatically.
Trickle-down effects are present in nearly every change a business makes to its operations—both big or small and positive or negative. As businesses become more integrated, it becomes much easier to see how one business function supports, and facilitates, the other and the impact of each operation on the other becomes clear.
This means that a change somewhere in your business could invariably have an impact on your SRM. Even if that change is in your finance and project management functions, which seem removed from your procurement operations.
It is no wonder, then, that targeted procurement consulting and spend management has the ability to create large-scale transformation.
The impact of procurement consulting and spend management
With procurement consulting and spend management, your business gains access to targeted, customised insights for business transformation.
A skilled procurement consultant is knowledgeable in the current procurement landscape and the best practices the industry has to offer. They leverage the right tools and knowledge to make sure your company has the framework in place to support your objectives and accelerate your path to success.
If SRM is a part of your short or long-term objectives, the procurement transformation that your consultant supports will help you achieve it.
Eliminating excess spend and optimising your costs through purchasing consulting and spend management also frees up resources that can be dedicated to higher value addition elsewhere in your organisation—such as SRM.
What are the benefits of SRM?
Having a strategic approach to your supplier relationship management models yields many advantages in the form of greater resilience, accelerated crisis management and recovery, swift responsiveness, and a host of other value-added benefits.
These advantages, however, will likely only make themselves known in the long term or in very specific circumstances.
Following supplier relationship management best practices, however, can bring immediate short-term advantages that drive immediate value.
What are four advantages of having good business relationships with suppliers?
Greater stability in sourcing, procurement, and financial investment
The ability to improve continuously and strategically
Efficient resource allocation as a result of the increased trust placed in supplier networks and the outsourcing of responsibility
Lower costs and improved bottom lines as a result of increased efficiency and improved business relationships
Optimising your processes for sustainable success
Consistent optimisation is a necessity for any business in the current global landscape, which is why procurement consulting and spend management is a targeted way to improve every critical function in your company.
Spend management, in turn, benefits your finance processes and bottom-line values directly.
Optimising SRM is then a concerted effort throughout your company that must be revisited and adapted to ensure up-to-date systems and resilient supply chains. Procurement consulting and spend management are the keys to helping you achieve this goal.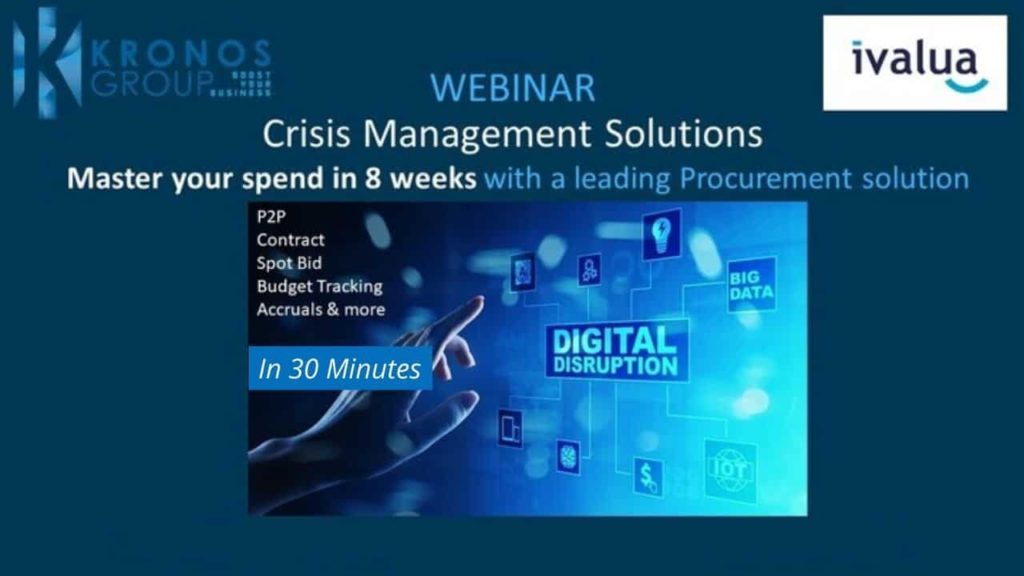 Get access to our free webinar and learn more about how to leverage procurement consulting to optimise your SRM