Finance advisory and its role in the green transformation of Europe's financial institutions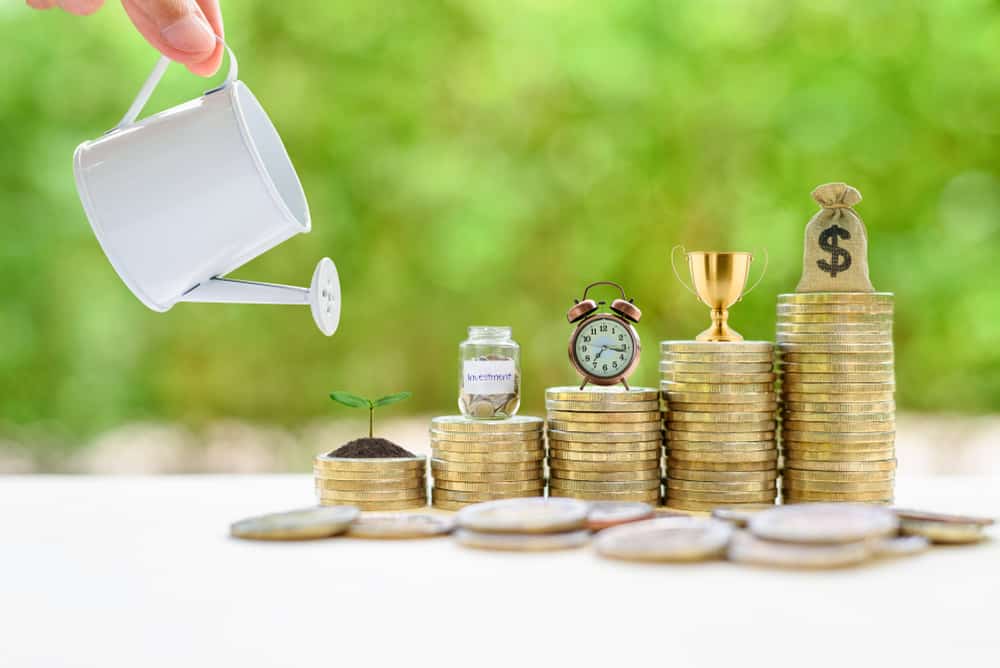 Summary
Europe has taken a turn for the green in recent years but the fulfilment of these goals rely on industries and companies supporting them—swiftly.
Critical sectors, however, are falling behind, and financial institutions are among them.
ESG priorities have been a governing force of sustainable development over the years, but reports show that financial institutions still operate with a limited grasp of what these priorities mean for their operations.
This vagueness and unstructured approach to sustainability in finance means that a green transformation is still in its infancy for financial institutions. This also means that they will very likely have a much more critical climate emergency to address if certain decisions and changes are not made immediately. Here is how financial advisory can help.
It helps meet varying priorities: In the current business landscape, meeting multiple, critical business priorities is a requirement for survival, let alone success. Advisory services can help companies create long-term goals and strategies while keeping sight of the short-term goals that must be met.
It provides a valuable external perspective: Financial institutions have a long history of resistance to change. This is why an external advisor can provide valuable insight and actionable strategies to bring about much-needed digital and sustainable transformation.
The race to go green has hit several roadblocks along the way.
Eco-consciousness may have taken over the world in many aspects of our lives, from the microcosmic personal perspective to the future of whole nations, but major players that can facilitate and support the fight to make a greener future are noticeably falling behind.
Among them are Europe's financial institutions.
European banks, while not completely removed from the conversation surrounding the continent's lofty climate ambitions, are definitely lagging behind when it comes to acting on these sustainability priorities.
While environmental, social, and governance priorities (ESG) have been at the forefront of corporate sustainability transformation, European banks maintain a very limited, unstructured grasp of what this means for their operations.
Recent reports reveal that banks do not have a common definition of ESG risks or how these risks feed into financial risks let alone maintain a strategy for dealing with these risks.
This is a critical misstep in building a greener future for Europe.
If the scope of ESG factors is limited, or only superficially taken into account by the largest financial institutions governing the financial outlook of Europe, sustainability is not within reach.
There is also a clear gap between the expectations of stakeholders and the actions that financial institutions are tentatively taking.
While stakeholders continue to call on ambitious strategies that can be laid out on a timeline and marked with objectives along the path to greener transformations, financial institutions are, for the most part, stuck in the early stages of the process.
Given the concrete and measurable impacts that climate change and unsustainable processes are already having around the world, it is clear that whatever actions can be taken to mitigate the fast-approaching climate disaster must be taken fast.
In this volatile landscape, rife with the many—often clashing—priorities that financial institutions must balance to stay afloat in the economy, finance advisory may be the solution that is sorely needed.
Finance advisory helps meet varying priorities
It is no secret that the many priorities of the business landscape are often contradictory, clashing, or simultaneously maintain equal priority for a company.
This puts businesses in a seemingly impossible position when it comes to resource allocation and strategic decision-making.
In the arena of green transformation, the challenge that many companies face is how to retain profitability and sustain operations during this shift to more eco-conscious frameworks.
While the long-term positive implications of eco-conscious operations are clear to all companies, the short-term steps that need to be taken do pose a risk to bottom lines, which can create uncertainty about the future.
Finance advisory can help alleviate the stress of moving towards sustainable finance by helping a company create a resilient framework for swift decision-making and a foundation of continuous improvement. These practices pave the way for higher value addition, more efficient resource allocation, lower wastage, and higher sustainability across the board.
The external perspective of finance advisory
European financial institutions are instrumental in supporting the global financial system and defining contemporary business success through a focus on priorities of the future.
Despite this insight, professional experience, and knowledge of financial practices that financial institutions possess, however, the value of an external financial advisor cannot be overestimated.
A financial advisor is able to pull a business out of its existing systems and corporate culture more effectively than internally driven transformations ever can.
This is especially true for more deep-rooted systems such as Europe's financial institutions. Many financial institutions around the world are notorious for their failure to transform to more contemporary systems and digital transformations in favour of standing by traditional—and often manual—systems.
In the wake of the climate crisis and the measures that financial institutions must fall in line with to support Europe's lofty sustainability ambitions, however, these companies must use every tool at their disposal to drive higher value and streamline their operations. Digitalisation is instrumental to achieving this.
A financial advisor can support a finance company's future by leveraging their knowledge of industry best practices, experience, and resources to drive necessary transformation.
Supporting the critical need for a greener future
Despite growing concerns over the decades, eco-consciousness only received global attention and a call to action for all businesses across every industry in recent years.
To avoid fighting a losing battle, companies need to act fast. The position that financial institutions hold in the governance of Europe means that the green transformation of other companies depends on the sustainability of financial institutions.
Take steps towards a greener, more eco-conscious future today when you enlist the support of financial advisory services.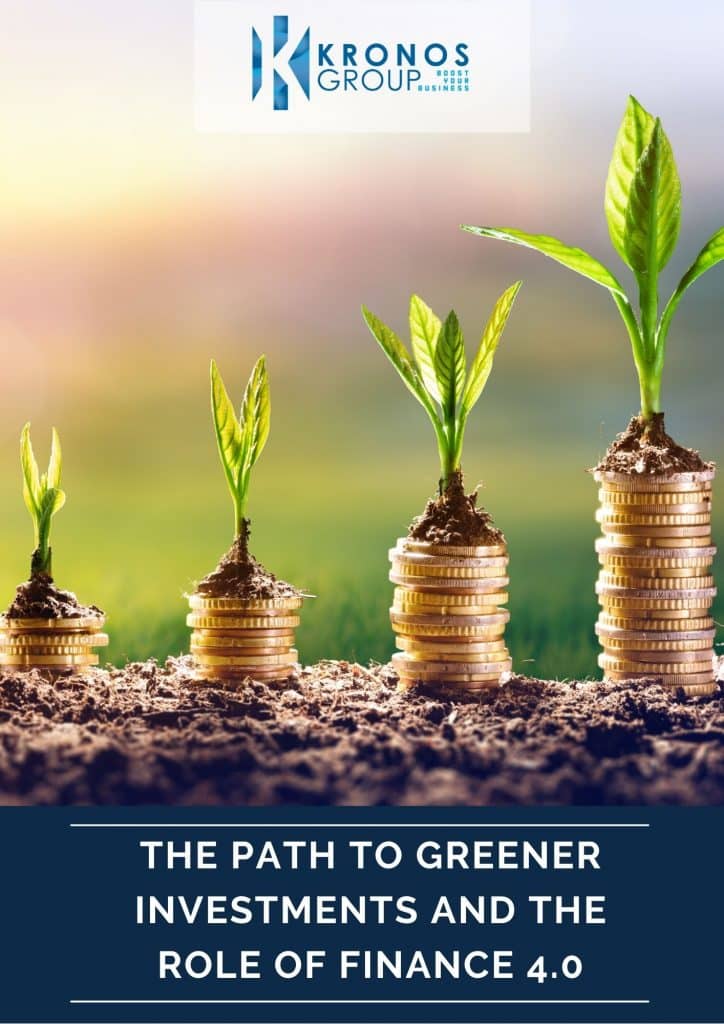 Download our free eBook to discover more about how Finance 4.0 is supporting a greener future