Supercharge your financial strategy with the expertise of a finance controller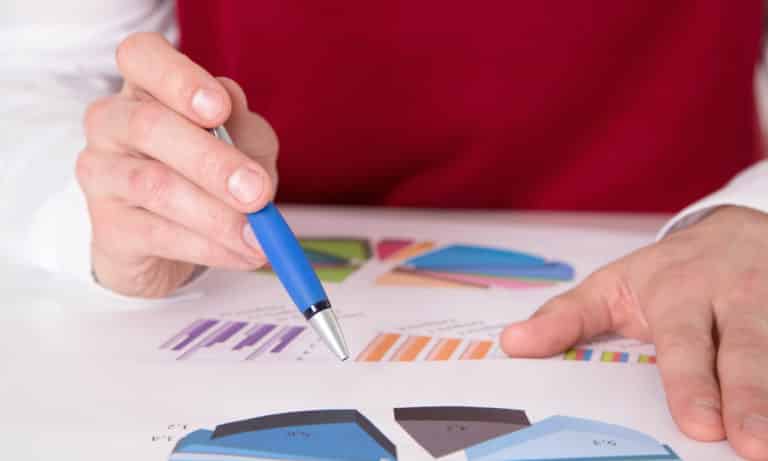 Summary:

A finance controller performs a specialised function in a business. Regardless of your financial standing, these professionals aim to help you achieve your overall business objectives with their strategies and expertise.

A finance controller performs a range of services that include:

– Leveraging the best solutions for your business
– Supporting your outsourcing activity
– Accelerating crisis recovery

Explore the benefits of a skilled finance controller by reading our blog post.
There are a lot of words that get thrown around when it comes to business efficiency. At the end of the day, when you brush past the terminology, all you're left with is what every business wants—to achieve its financial goals.
Despite how effortless this sounds, when it comes to actively setting out to do it, it becomes far more complex. It requires every part of your business to be geared towards the same goals and objectives.
It's not enough to have a mission statement or targets laid out for the near future. Your company is a living, breathing organism made up of skilled individuals and a million little processes and functions (even the ones that go unnoticed).
To get all these processes, people, and operations in synchronisation is a balancing act that very few companies get right and far more get wrong.
There are risks inherent to every business move—for every one that goes right, another could go wrong.
That's why it comes in handy to surround yourself with skilled, professional individuals who are dedicated to their work and committed to the same goals and values that are important to your company.
One of these integral roles is that of a finance controller.
As it is with most roles in the contemporary business landscape, the job of a finance controller is constantly evolving and changes depending on the nature of your business.
Despite these generalisations; however, it's safe to say that the expertise of a finance controller can give your company's financial strategy a much-needed boost.
A finance controller has many responsibilities spanning from budgets to the collection, analysis, and consolidation of financial data. Instating a dedicated and reliable finance controller will set the tone for your company's financial footing and future.
Your finance controller will leverage the best solutions for your business
Your finance controller will have the expertise to implement the right solutions for your specific needs.
Leveraging these in the form of digital tools and cutting-edge technology will help streamline your finance function for greater resilience and effectiveness.
The advantage of having the expertise of a finance controller in your corner is the knowledge and experience they bring to the table and the value this allows them to add to your operations.
They support your outsourcing activity
A huge part of deciding what works for your business is identifying what isn't working.
Identifying what isn't working relates to obsolete processes and operations your company may be unconsciously sticking to without realising the full extent of its inefficiencies.
Outsourcing helps sever these ties by eliminating lower value-added operational activities such as reporting, analytics, business cases, and transaction management from the work you do.
Cutting off the dead weight that's dragging your business down not only puts an end to these inefficiencies but also frees up resources and time spent on these processes, helping you allocate them to more value-added activities.
A finance controller facilitates this process.
A finance controller makes crisis recovery easier
One thing all companies have in common, at the moment, is the need to adapt to the COVID-19 pandemic without impacting their short and long-term goals.
In order to achieve this; however, you need to adapt your operations to suit these unprecedented circumstances. This includes the careful construction of your financial strategy.
A finance controller will have the experience you need to optimise business finances and lead your business to sustainable crisis management and accelerated crisis recovery.
How can our financial experts help you supercharge your financial strategy?
Here at Kronos Group, we have a range of solutions and services including advisory, business transformation, spend optimisation, and operations consulting services for your procurement, finance, and project management business functions.
We offer our clients hands-on services with swift maturity assessments, Finance 4.0 transformation, and finance training to develop the expertise of your finance controller.
All you need to do to leverage Kronos Group's financial expertise is drop us an email at info@kronosgroup.eu or fill in the enquiry form on our website for more information.
Master your business spend in 8 weeks
The value of digitalisation for procurement
Learn more about how far procurement departments have gone down the road of digitalisation; and how COVID-19 has impacted digitalisation in procurement