Sustainable finance strategy: Spearheading a greener future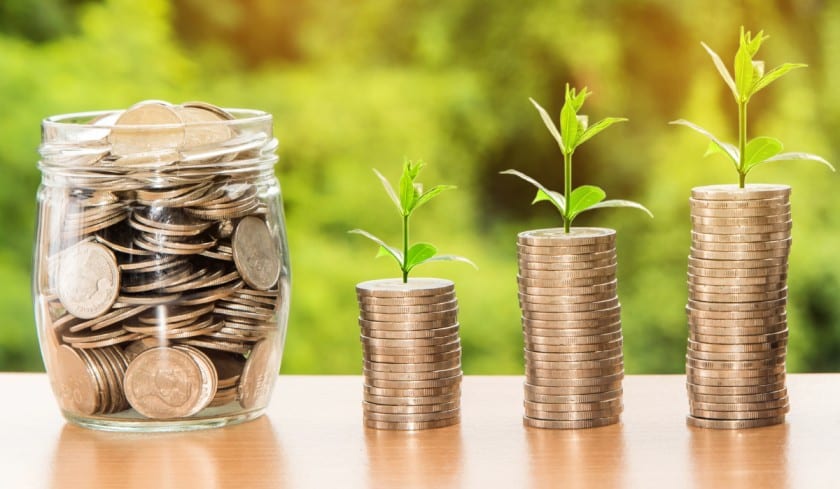 Summary
Sustainability may not be a recent goal, but it has gathered importance in recent years and is now a priority that is prompting swift policy changes and action by industries and governments around the world.
While the European Union has already set its sights on carbon neutrality by 2050, European companies must take steps of their own to action these goals. New strategies continue building on plans released in 2018 and serve to address the issues that are encountered along the way.
European companies of all sizes must take immediate steps to set new strategies for critical functions that serve the ultimate goal of sustainability.
The need for a sustainable finance strategy: This strategy must ensure that a business is making the right investments to support the sustainable future that overall business goals are aiming toward. Forming the right financial strategy is the only way for a company to focus on value-added goals while preserving bottom lines and not hindering its ability to compete in the global market.
Setting goals for implementation: Business goals have changed rapidly from ethics and value-based missions to actions that can be measured and drive results across the board. Organisations must set a roadmap to the short and long-term goals that have been set and open up opportunities for innovation across all business functions. This is especially vital in a landscape where the climate crisis is evolving rapidly and demanding equally swift action.
—————————————————————————————————————
Sustainability has become one of the latest goals and continuous targets for companies across the board.
While the climate crisis and the role companies play in exacerbating its effects and accelerating environmental destruction has been building over the years, it appears that the frightening data being released by the scientific community is driving more dramatic action by companies, industries, and governments across the world.
As the European Union continues to transition towards carbon neutrality by 2050, new guidelines and strategies continue to light the way towards achieving this goal, and organisations in Europe have a critical role to play.
The European Commission's strategy for financing the transition to a sustainable economy builds on early action plans that were released in 2018 and widens green investment markets, as well as addressing the issue of greenwashing.
This 2021 strategy promises more financial support for activities that lead to a reduction in greenhouse gas emissions, more inclusive financial systems, increased financial resilience to climate change and environmental crises, and stronger Sustainable Corporate Governance.
After many decades of sustainability and environmental friendliness being a value-added part of business operations, the new call for sustainability feels like an almost overnight change.
While companies like Ørsted and Neste Oyj have set the tone for sustainability and all that a company can achieve by setting greener goals, many European SMEs will inevitably struggle to meet these objectives.
It is more important than ever for companies to strategise for the long term and overturn the goals and roadmap to growth they may have set in place years ago.
The world is changing at a breathtaking pace and if European businesses do not take steps now—if they have not already—to keep up, then it is unlikely that they will ever be able to meet the new expectations governing the landscape.
The need for a sustainable finance strategy
Every critical business function must align in order to meet overarching business objectives, and sustainability is one such objective that requires collaboration and integration across your operations.
Even as a company sets the tone for sustainability, critical business functions must take the strategic lead when actioning these goals. This is where finance plays a vital role.
A sustainable finance strategy is a stepping stone for a company to ensure that it is investing in the green future it wants to foster.
If a company's financial operations are not completely aligned with sustainability goals, a greener future moves out of reach regardless of how closely any other business process aligns with sustainability.
This means that a company must start with Environmental, Social, and Corporate Governance (ESG) goals and continue to build on this framework in ways that benefit stakeholders and shareholders alike in order to stay competitive.
Setting goals for implementation
It is not enough to strategise and simply create a sustainable finance strategy. The goal of creating a greener future, which remained a distant possibility for so long, has now become an immediate goal.
This means the goal has shifted from more ethical business values and sustainable missions to results and benchmarks through which the success of sustainable strategies can be measured in quantitative and qualitative ways.
Companies must develop a financial roadmap to a more eco-conscious future through their sustainable finance strategy. This will give company teams across all functional areas common goals to work towards and unlock new innovative potential across the board.
The need to set goals, key performance indicators, benchmarks, and other measurements of success are a best practice for any new venture a company takes on, but it is especially helpful in the landscape of sustainability.
As the climate crisis mounts and new threats and risks emerge at a more accelerated pace, businesses will be forced to re-evaluate their progress periodically and act swiftly to make sure the action that is implemented corresponds with the crisis itself.
This serves the long-term sustainability goals that have been set.
The next steps
As companies turn their eye to sustainability and the potential they possess to facilitate the financial transformation ahead, a greener future becomes a much more achievable reality.
There is no predicting what new challenges will emerge or the new technologies that may ease the road ahead, but what is clear is that companies will be expected to innovate new operational methods and techniques to form an adequate response.
Even if your company is in the early days of setting a finance strategy that acknowledges contemporary priorities, it is vital that available resources are funnelled into making use of every opportunity to accelerate sustainability goals.
For European companies, this may include finance consulting, outsourcing, and strategic digitalisation.