How a finance consultant
can help you grow
your small business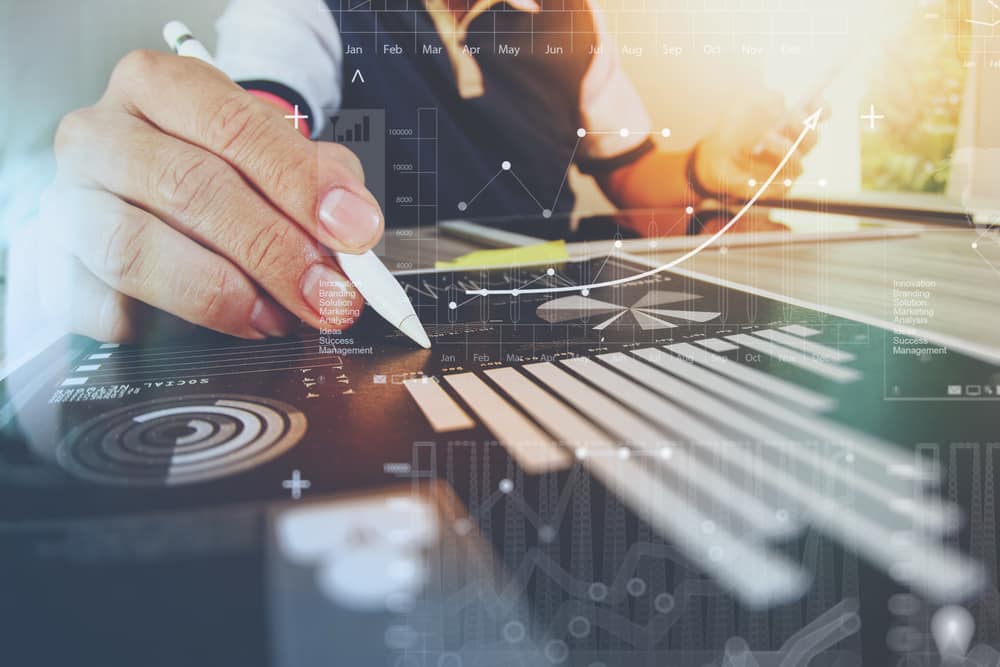 As someone who has been part of the business consultancy sector for many years now, I have first-hand experience of the transformative effects that skilled, professional guidance can have on small businesses.
A finance consultant, in particular, has the expertise and unbiased perception of your company required to enable business transformation. Business transformation is different for small businesses because they don't possess the same wealth of resources that larger companies have at their disposal. For a small company, maximum efficiency is of the utmost importance. Growth has to be achieved carefully as companies of this size often need to consider their short-term survival as well.
Further, in crisis situations, small companies are often the most vulnerable. Their survival will hinge on the effectiveness of their existing business structures and the limited resources they have at hand. It's essential that every function of a small company is operating at optimal efficiency and producing the highest value-addition possible.
Research shows that most companies start small and stay there. Enlisting the help of a finance consultant can help you grow your small business in strategic, impactful ways while mitigating the risks that are involved in any business venture. The expertise of professional finance consultants ensures that your business goals and values are always at the forefront of your growth.
Leveraging finance digitalisation to grow your small business
A finance consultant helps you leverage the right digital solutions that add value and efficiency to your business operations.
Not only can digitalisation lower your costs in the long run, but it also enables swifter and more manageable growth. This is because digital systems have more flexibility and are more accommodating of business changes compared to a paper-based system. Digital technologies will also enable remote working capabilities, which, as we have seen, become a necessity during times of crisis.
During COVID-19, businesses had the option of either closing down until the pandemic was more controlled or choosing to work from home. Many small businesses are unlikely to have the luxury and financial resources to close down for an unspecified time, which is why digitalisation is possibly even more essential for smaller companies than larger corporations.
Moreover, digitalisation frees up time and resources that can be allocated towards higher value-added tasks that will further boost your business growth.
A finance consultant will be able to offer you unmatched guidance when it comes to choosing an efficient, cost-effective digital solution. Kronos Group consultants, in particular, are experienced in the Finance 4.0 function. Our fields of specialisation include:
– Implementing Ivalua; a leading solution for procurement and finance organisations
– Access spend visibility and develop actionable data dashboards
– Implement best-in-class processes and automation
– Ensure regulatory compliance
– Reduce spending and improve cost-saving
– Develop a best-in-class organisation, delivering high value through partnership and advisory functions
Engaging in cost optimisation to maximise the efficiency of your business
True efficiency can only be achieved if every area of your company is analysed and optimised.
At Kronos Group, we've discovered that most businesses tend to overlook a significant percentage of their spending and focus solely on the expenditure that's a result of core business activities.
When a Kronos Group finance consultant is tasked with optimising the finances of your small business, we know exactly where inefficiencies lie and ensure that efficiency is achieved by optimising every process of your business.
Our finance consultants create a cost optimisation framework by analysing your business through four key levers – audit, process improvement, sourcing and competitive bidding, and innovation.
Our cost optimisation expertise also evaluates the following areas:
– Utilities (gas, electricity and water)
– IT and telecommunication
– Fleet/fuel
– Logistics
– Facilities
– Professional services
– Marketing
– Maintenance, repair, and operational expenditure
How Kronos Group can help you transform your finance function
Your growth strategy is intrinsically linked with your finance strategy. A Kronos Group finance consultant can help your small business grow and reach its short and long-term goals within your financial means.
More importantly, the expertise of a professional consultant will help you establish a robust framework for sustainable growth that will persist long after your consultancy ends.
To start optimising your finances and boost your business growth, contact Kronos Group's skilled team of professional consultants today.