How to drive value to your financial reporting in an era of specialisation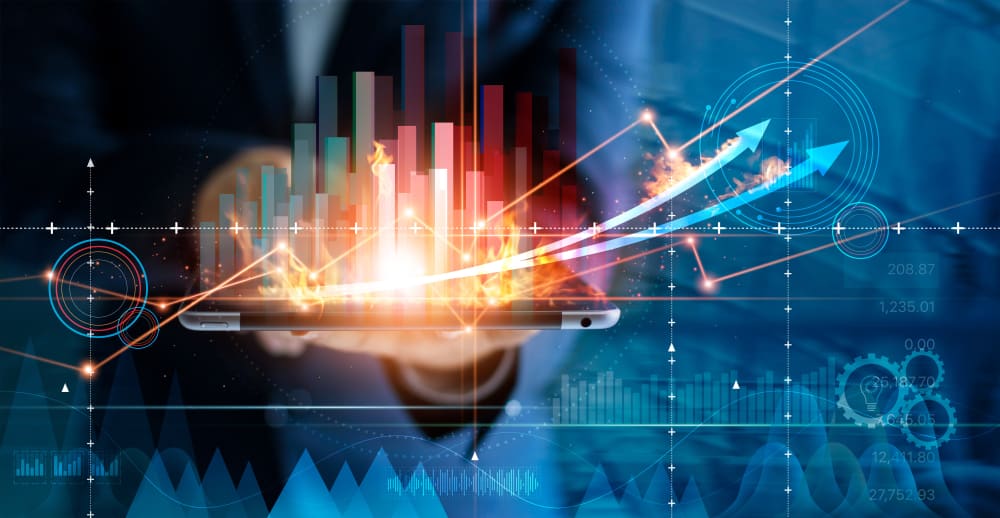 Summary
In the current business landscape, forming a competitive advantage and sustaining it can prove to be impossible. The right approach to continuous optimisation and evolution, however, can offer a business a better chance at survival.
What is the main purpose of reporting? Reporting on financial performance is a regular business practice. The insights provided in these reports give decision-makers the information they need to determine the next steps a business should take to accelerate the timeline to short and long-term goals.
The role of reporting in supporting specialisation: Although specialisation fosters efficiency, it also requires efficiency in order to facilitate the right business framework to support it. Reporting helps build this environment where specialisation can flourish by ensuring that the financial position of a business is reliable and secure enough to bring the value addition that is required. Reporting can help build specialisation that is sustainable and future-focused. 
Outsource your reporting: Outsourcing your reporting function to external, specialised companies immediately injects greater value into your company, and opens up the possibility to reallocate more resources to higher value-added tasks.
No company takes its growth for granted or should take its growth for granted.
Regardless of how well established a business is or how successful it has become at capturing and retaining its share of the market, the current business landscape is volatile.
Any number of challenges could change the position of a business overnight. The best way to ensure business security in the current environment is to create a culture that is continually evolving, and working towards optimisation and improvement at every turn.
One of the most underrated tools to ensure this is reporting.
Reporting, or financial reporting—to limit the value of these reports down to a single core function of a business—is essential to powering the day-to-day operations of a business as well as long-term strategies.
In the current cutthroat competitiveness of the market, it can also actively drive value. This is especially important in an era where specialisation is the only way for a company to form a competitive edge and establish itself in the eyes of the consumer.
What is the main purpose of financial reporting?
Financial reporting, in many ways, performs exactly the sort of function that one would expect.
It is a standard practice among businesses of all sizes and industries to routinely—either on an annual or quarterly basis—create an in-depth account of a company's financial information and performance over the course of that period.
This document must be accurate and thorough in order to give internal and external stakeholders the most informed view of a business' financial health.
A financial report is more than just an overview, however. It also performs a key strategic function.
The insights it provides will tell decision-makers exactly what they need to know about the current financial health of a business and how it can be supported in the future to facilitate the fulfilment of short and long-term strategies.
This understanding is vital to evaluate if businesses are following the recommended course to reach their goals, or if changes need to be made to rechart this course if necessary.
No matter how much success a business has enjoyed, there is no company that cannot benefit from the insights a financial report can bring.
The role of reporting in supporting specialisation
Specialisation may form a competitive edge in the current market but it is also notoriously difficult to build.
While specialisation itself fosters efficiency, it also requires complete business efficiency as far as possible; this means a company must ensure efficient resource allocation, minimal wastage, operational optimisation, and strategic investments in the parts of the company that can accelerate this move towards specialisation. 
This overall optimisation supports a company in moving resources and human capital to higher value-added tasks that create specialisations.
The best way to approach optimisation, in turn, in a way that is sustainable and future-focused is through reporting.
With in-depth financial reporting on your side, you can analyse the best way to allocate your resources, how your finance should be invested, and what new strategies you can introduce to improve your financial standing.
Finance is, after all, the engine at the heart of your business. There is no replacement for the better management of your finances and no more sustainable way to ensure continued specialisation and competitiveness outside of regular financial reporting.
Outsourcing your reporting
It is clear that to boost the value of your internal operations you need the bandwidth to do so, and this bandwidth is not always easy to come by. This is where the value of outsourcing comes in.
When you choose to outsource your functions, you inject more value into your operations and welcome more specialisation into the way your reporting is conducted. This will automatically heighten the value of your operations while making way for higher value-added tasks to be completed in-house.
Whether it is finance transformation or integrated optimisation across the board, outsourcing tasks that can benefit from external specialisation can help you action these goals.
Make the most of your financial reports to build your specialisation today
Creating reports to inform decision-makers of the current standing of your business is a regular business practice.
Once you start looking at your reporting function as a core, value-adding business tool that can improve business performance in every functional operation, however, your reporting transforms from a regular practice to a form of strategic value addition.
Supporting this endeavour through outsourcing further escalates the value and improved efficiency reporting can bring.
The possibilities for how reporting can be leveraged to survive in the current market are numerous. Ensure your business is making use of every available opportunity for optimisation by enhancing your reporting capabilities today.