Why supply chain transformation should be a priority for your business post-crisis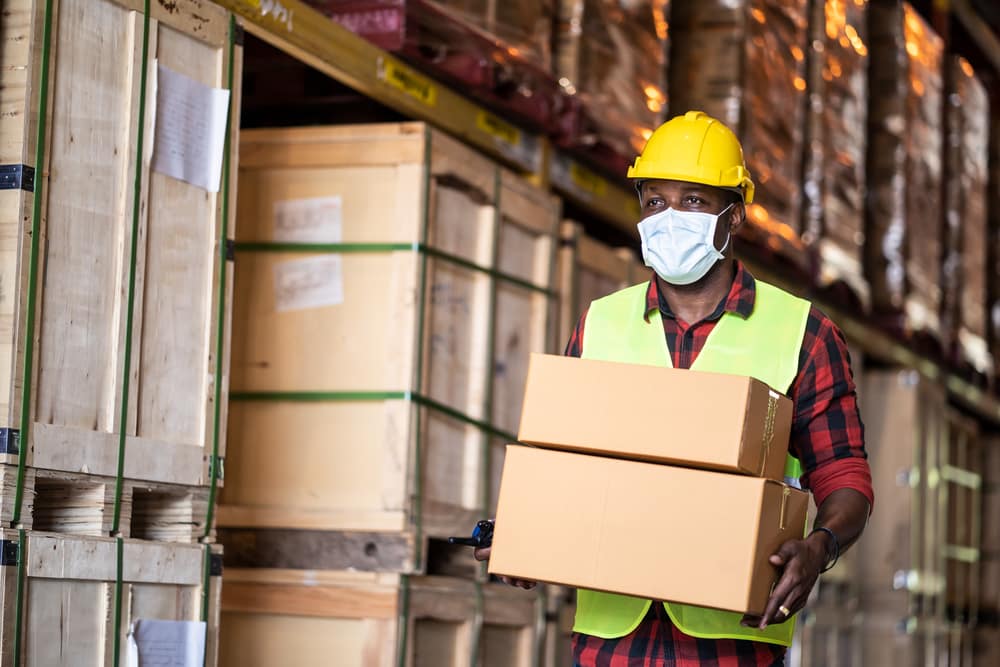 Summary
Supply chain transformation is a business-wide move towards streamlining and improving your supply chain function for greater efficiency and effectiveness. This is especially useful, post-crisis, to strengthen your business operations and optimise them for accelerated recovery.
By giving effect to purchasing transformation, you create higher-value addition through:
Sustainable crisis management and recovery: As we adapt to a world post-pandemic, businesses turn to crisis management and recovery strategies to smoothen the return to optimal efficiency. This includes shifting focus to new priorities emerging in the industry. It also involves approaching procurement as a strategic business function, which has a decisive impact on the bottom line.
A more future-focused approach to business growth: Ensuring that your company is geared to take on the ever-evolving business landscape involves the implementation of cutting-edge technologies. Supply chain transformation satisfies this requirement and ensures that a flexible framework is put in place to support rapid business growth.
The overall improvement of your critical business functions: When a strategic business function like procurement is optimised and transformed sustainably, this efficiency stretches across the board. As a result, it has an impact, that goes far beyond simply purchasing and supply chain optimisation. 
——————————————————————————————————————-
Supply chain transformation is a form of organisational change management that focuses on strategies relating to long-term improvements to supply chain processes, activities, and relationships.
Procurement is a business function that is instrumental to your business' success while being exceedingly vulnerable to external forces and minor disturbances to regular operations.
Post-crisis, you may be forced to rethink business priorities and strategies to continue your trajectory to achieving short- and long-term goals. During unstable, post-crisis circumstances, prioritising and strengthening critical business functions becomes a business-wide goal.
Leveraging supply chain transformation successfully during these times has an even greater impact on your business operations.
It will support accelerated crisis management and recovery
Post-COVID-19, businesses are forced to cut costs and adapt their operations to survive these unprecedented times. This means strategic crisis management and crisis recovery strategies that help your operations achieve optimal efficiency.
The best way to ensure swift business success, post-crisis, is through the restructuring of business operations. Here, transforming the procurement function is one way to create streamlined, resilient operations that can respond to and withstand a crisis.
Because of the unique nature of this function, external forces often have a great deal of control over its success.
For example, the relationship between your business and supplier network is a factor that affects the efficiency of your processes. Maintaining good supplier relations, then, becomes an instrumental part of building the resilience of your supply chain operations, post-crisis. This is a part of procurement that must be customised to meet specific business and industry requirements.
A 2015 study revealed that procurement oversees over 60% of total enterprise spending. For every dollar placed under procurement management, organisations were saving an average of 6–12% during their first contract cycle. This reveals the undercurrent of power procurement has over the success of a business and its bottom-line values.
Harnessing this enormous potential by managing procurement strategically can, again, support crisis management efforts.
It will help you prepare your business for the future
The modern business landscape is always changing. Implementing cutting-edge digital solutions and industry-leading procurement processes will help you maintain your competitive edge.
To survive in this modern market, it is important to keep a finger on the pulse of the industry. Staying up to date on the latest trends and findings can support your supply chain transformation and ensure a future-focused approach to business strategies.
Maintaining a long-term view of your procurement operations can also help you prepare for a crisis and enjoy business resilience.
It is impossible to anticipate every obstacle, challenge or future that your business may be facing. By taking steps towards overall optimisation, you help your business withstand any crisis while heightening the success of the function.
For your business to reach its full potential and growth goals, it needs to have a framework that supports this accomplishment. A digitally-powered, functional transformation can support rapid growth.
The value of strategic supply chain transformation
Businesses often understand the value of functional transformation but fall short when it comes to implementing processes that support this transformation.
Purchasing transformation, and the improvement of business processes as a principle, need to go beyond the conceptual stage and reach practical implementation.
This can be a large undertaking depending on the scale, size, and circumstance of your business. It also depends on the skill of your procurement manager.
Relying on industry expertise and outlining long-term strategies and governance measures will help you achieve sustainable procurement optimisation.
Once appropriate purchasing transformation measures have been strategised and implemented, the rest of your critical business functions will likely follow suit.
This ensures that your business efficiency extends across the board, creating opportunities for higher value addition and sustainable growth in the long run.
How can Kronos Group help you achieve wide-scale transformation in your business?
Here at Kronos Group, we believe in the future of the procurement function. We invest in this future by creating dynamic training opportunities for the development of our procurement professionals.
Strategic partnerships with industry leader Ivalua and the Louvain School of Management help us enhance the value we drive to our clients and secure the future of procurement as a career path.
Contact our procurement professionals to receive hands-on support and expert insights. We provide a range of procurement services including procurement maturity assessments, transformation, training, and outsourcing.
Pragmatic approach for Procurement & Finance professionals
What should your business focus on post-crisis?
Leverage the power of procurement functions help you focus more on value-added activities post-crisis