The advantages of procurement business partnering for gradual COVID-19 recovery in 2021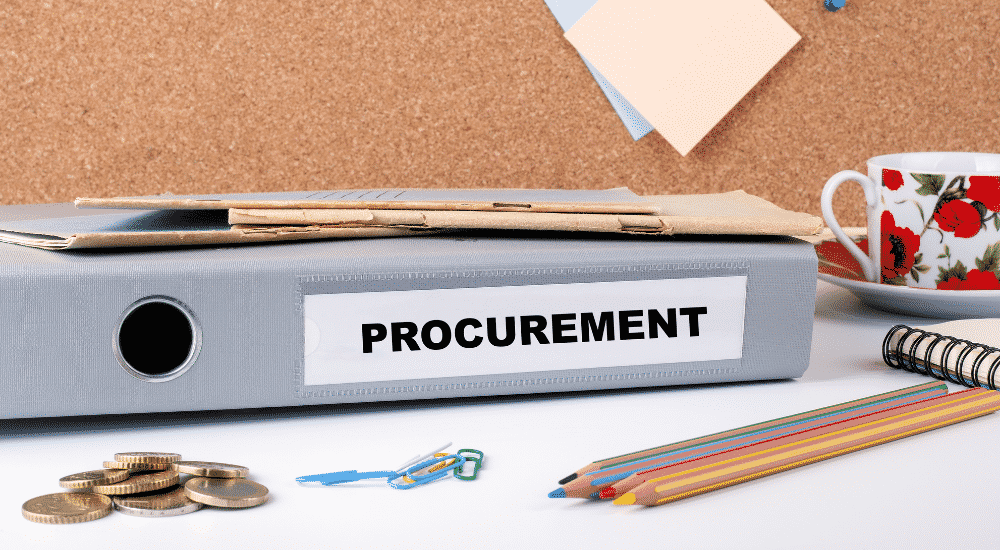 Summary
COVID-19 changed the business landscape as we know it, permanently.
The priorities that face businesses in the new normal must be informed by the lessons learned as a result of the pandemic. The future of procurement, therefore, has a renewed focus on knowledge building and the value of professionals driving the development of organisations around the world.
Procurement business partnering is set to play a key role if it is leveraged correctly.
The advantages of business partnering in the procurement function include:
Driving procurement maturity: In order to partner with another business, a company's procurement function must enjoy a certain level of maturity. Your objectives must be focused on greater value addition and have tools like AI and strong supplier relations to support further growth in the field.
More sustainability: Business partnering focuses on the business as a whole, instead of purely focusing on the procurement function. This integrated approach creates a more sustainable long-term strategy that sets the foundation for better resource allocation and minimal wastage.
Diversity in business: Diversity plays an integral role in businesses and the global landscape. Business partnering offers greater collaboration and more robust networks. This opens the door to more innovation and creativity in the professional fields.
Recovery from COVID-19 may be a long journey but setting a healthy foundation through the promotion of knowledge and collaboration sets the tone for a better, gradual return to success.
————————————————————————————————————–
When it comes to developing your critical business functions, businesses must strive to improve continuously.
This constant drive is important for the survival, let alone the success, of any modern business operating in the volatile global market. Gaining a competitive advantage in this market is a remarkable feat and is not easy to achieve.
A business structure that is centred on continuous improvement, however, has a chance.
At this point, companies have more or less found their footing through the shockwaves of COVID-19 and the consequent vaccine drives. While this does not mean that business operations have returned to pre-pandemic functioning, there is a new normal that has taken over the landscape.
This means that organisational efforts can turn back to a more value-addition-focused strategy as opposed to a strategy hinged solely on survival.
The shift towards value addition is a necessary step in the path to gradual recovery from the crisis.
Recovery must always be approached as a gradual process, especially in the case of a crisis as unprecedented as COVID-19. The virus has not only changed lives, industries, and countries all over the world in the short run, but it will likely change the way the world functions in the future.
A change that will mean greater resilience and crisis preparedness.
It will also usher in a future that has learned valuable lessons from the crisis and is willing to apply them for the growth of communities and organisations.
Value addition in this landscape takes on a different form than simple cost efficiency and greater value for higher profit margins. For example, a key way for procurement to boost its value is through procurement business partnering.
Procurement business partnering is a method through which your organisation can drive significant value across the board. It is dependent on the professional knowledge and strategic insights your procurement function can share with its stakeholders in order to ensure that objectives are met, challenges are overcome, and value is generated to benefit all parties involved.
Procurement business partnering is a key indicator of maturity
Any professional procurement team can drive business partnering, but it requires a reconfiguration of the collective mindset.
Only a business that has achieved an advanced level of procurement maturity can become a successful business partner.
This means that your procurement operations have surpassed more simple objectives such as cost efficiency and digitalisation. Your procurement must be on a trajectory to achieve loftier goals through more advanced tools such as AI and building stronger, more global networks.
In order to benefit from business partnering, therefore, your company must already possess a strong procurement footing rooted in value addition.
Geared towards a more sustainable future
Business partnering in the procurement field pushes for an advanced understanding of more integrated businesses.
It forces you to look beyond procurement priorities and accommodate bigger business goals. This integration is key to ensuring a more cohesive business strategy that supports your company in the long term and creates more sustainable procurement operations.
More efficient resource allocation and minimal wastage can also be enjoyed with this approach to procurement. A benefit to profit margins and the future of our planet.
More diverse business operations
The interconnectedness of the EU makes collaboration and partnerships between European nations easy.
As the world becomes more and more globalised through technology, however, companies must account for the entire global landscape. The COVID-19 pandemic made this priority clear.
Business partnering opens the door to better collaboration and stronger relationships both internally and externally. It also supports greater diversity within professional networks. Both these factors foster greater innovation and support the generation of new ideas and creative solutions to procurement challenges all over the world.
COVID-19 proved just how interconnected and dependent each country and industry are on each other; business partnering is a step towards strengthening these connections and protecting them for greater success in any field.
The value of procurement business partnering in 2021
2021 is still largely defined by the inherited effects of the previous years.
The year is also the one that sets the tone for business functions moving forward in a post-pandemic world.
Setting the right tone is critical to not just the success of companies this year, but also their continuous success in the years ahead. As a vulnerable function, procurement and supply chain operations must be both a priority and a leader in the new normal.
Building a knowledge base through a host of channels from procurement advisory to remote procurement training for distanced teams is critical to benefit from business partnering. 
Start investing in the right methodologies and techniques today to secure the future of your business and procurement function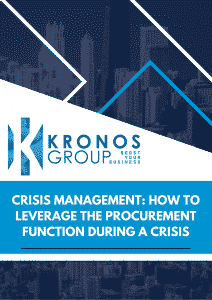 Download our free eBook for insights on how to leverage the procurement function during a crisis