How to recognise the right finance manager for your business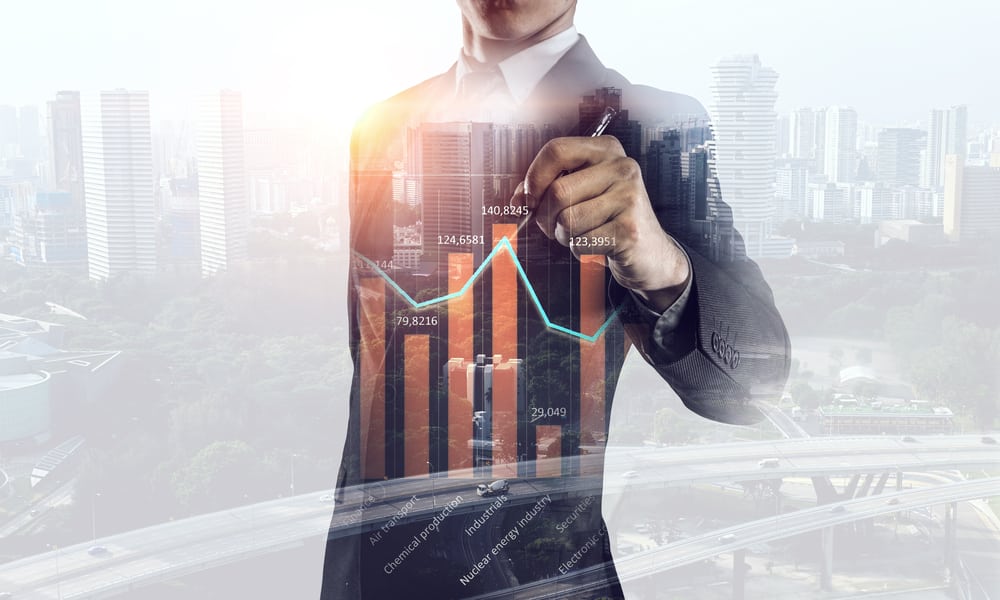 Summary:

Finding the right personnel to meet your business goals and specifications creates a sustainable system of value addition.

When looking for the right finance manager for your business, you will need to consider a few questions, including:

– What goals will your finance manager need to achieve?
– What qualities does a modern finance manager need to possess?

The financial future of your business is shaped by your finance manager. Secure your long-term success today by optimising your resources.

Learn more by reading Kronos Group's blog post.
Job descriptions, as we know them, have undergone an evolution in recent years. While paper qualifications and technical skill used to be the markers of how well an individual performs in a company, new ways of gauging the best candidate for the job have emerged.
It's true that each business has its own workplace culture, methods, and processes that will culminate in unique hiring processes.
These unique processes, however, are being overshadowed by distinct personality traits that are consolidating to form what we now know as the "right candidate".
Today, we're paying greater attention to the value of the human underneath the paper qualifications, and COVID-19 only worked to accelerate this mode of thinking.
Hiring a finance manager who possesses the fundamental characteristics needed to fulfil their role ensures that your 'employees will adapt, grow, and stretch' while your company evolves, whereas hiring based on skills, alone, may mean that these skills become outdated or irrelevant over time.
A candidate with all the right qualifications may be perfectly suited for the role of a finance manager, but the right finance manager for your business may seem completely different on paper to what you expect.
What goals will your finance manager have to achieve?
This is an important evaluation when choosing the right finance manager for your business.
Certain business goals involve growth and development while some may focus more on adding value to the community or leading the way in environmentally-conscious practices and technological feats.
Regardless of what they are, your finance manager will need to make these goals part of their work and work to achieve them in ways that are financially rewarding for your company.
The ability to manage business priorities and sustain these goals in every business process and activity is the best way to ensure that your company continues to carve its way forward in the market and set itself apart from stiff competition.
What qualities does a modern finance manager need to possess?
Adaptability and resilience are the qualities of the hour for any finance manager.
The COVID-19 crisis proved the value of resilient and streamlined business functions that have the flexibility to bend to the crisis and mould its way around it, without breaking.
No country, let alone any business, was truly prepared to tackle the COVID-19 crisis. No amount of qualifications or technical skill would have served in response to this health emergency. The companies that are surviving, however, are those that had the foresight and resilience to adapt.
If you want these qualities reflected in your finance function, your finance manager must reflect these qualities as well.
The value of finding the right finance manager
Appointing the right finance manager for your business is an opportunity for continued value addition.
That said, your finance manager needs to have the ability to shape the financial future of your business—arguably the most decisive business function; one on which every other critical business function rests.
In the fast-paced business climate we're seeing today, companies are feeling the pressure to move out of a defensive business model and take on a more aggressive stance when it comes to protecting their financial future.
This requires agility and resilience within your business model and the leaders of your company—especially your finance manager.
The right finance manager can help you rise to this challenge.
How can Kronos Group help you appoint the right finance manager for your business?
Here at Kronos Group, our team of 120+ professionals are challenged to grow through numerous opportunities to sharpen their skills and expand their knowledge.
Through our commitment to boosting the potential of our finance consultants, we have honed our expertise in people development to help businesses leverage the same advantages for their success—financial or otherwise.
Explore our financial services from swift maturity assessments and training to finance outsourcing and cost optimisation to prepare your business and finance manager for the future.