Why your business needs a skilled project consultant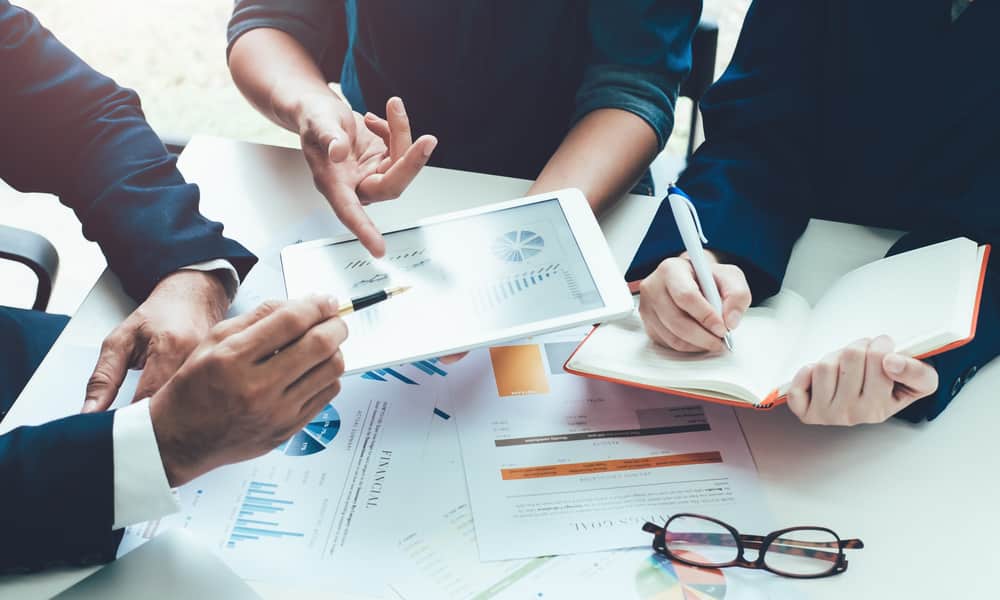 Summary:

A project consultant adds an external expertise into your company to boost the quality of your project management function and create more opportunities for the long-term growth and development of your business.

A skilled project consultant will:

– Add more value to your processes
– Reconfigure your teams
– Mitigate the risks inherent to project management

Discover the advantages of leveraging the insights of a project consultant today through Kronos Group's blog post.
In order to build a self-sufficient, profitable business that can thrive, you must first establish a skilled, qualified workforce.
As important as it is to have a skilled internal workforce, it is just as important to know when, and how, to leverage external experts to make the most of the right business opportunities.
Bringing the right expertise into your business can make all the difference, especially during critical times of growth or amid a crisis. External experts have the added advantage of advanced skill sets, ideas, and a perspective that can bring these together for a business that's in need of a revamp.
Post-COVID-19, businesses will need all the help they can get. The crisis has also drawn attention to the many vulnerabilities that exist in most business models, prompting businesses to take more initiative to incorporate continuous growth and improvement into their strategies.
A project consultant is the best way to help your business achieve a leaner, more resilient, and effective project management function.
They help you fill knowledge gaps and adopt the best strategies and innovations for the short- and long-term improvement of critical business functions.
A project consultant does not lead a project in the way that a project manager does. Instead, your project consultant will serve as an overseer to your project; offering advice and taking on a host of various responsibilities, from assessing the programme/project contract and suggesting planning methodologies to recommending the most suitable tools and processes for your projects.
A project consultant adds more value to value-added processes
If you think of each of your projects as a perfectly constructed dessert at the end of a good meal, then you'll understand that projects have a way of adding an extra layer of value to an already optimised business model.
A project consultant can make sure that not only is your dessert perfectly suited to your meal, but also that it makes the best use of the ingredients in hand, shows up at your table at the right time, and that it is exactly what you had in mind.
Projects are an effective way through which a business can accelerate its growth and draw closer to its goals and long-term objectives.
With a project consultant by your side, you get the most out of your projects through their expertise and guidance.
If your project management function is lacking, a skilled project consultant can help you streamline, modernise, and enjoy greater efficiency. If, on the other hand, your project management function is doing well and creating steady value for your business, a project consultant will identify ways to improve it and help you take your operations to the next level.
A project consultant can reconfigure your team
It's not easy to learn how to manage multiple projects, and this can often lead to irreversible mistakes and upheaval for your projects and project team.
It's also difficult to shake off established business processes and rework your project management function for greater efficiency. An external project consultant, however, has the knowledge and perspective to identify what may be holding your project management systems back and strategise ways to improve it without being biased.
If your business is taking on a particularly challenging project or the type of project that has failed in the past, hiring a skilled project consultant can help you mitigate the risks involved and boost your chances of success.
Despite the temporary nature of a project consultant's involvement in your business, their contributions can have a lasting impact on your organisation. Their services can imbue your project management function with permanent efficiency and resilience.
How can Kronos Group help you leverage the expertise of a project consultant?
Here at Kronos Group, we are experts in the fields of procurement, finance, and project management.
Our project management consultants are skilled in the art of enhancing your project management function for streamlined efficiency through project management maturity assessments, transformation, training, outsourcing, and operations consulting.
Contact our team at Kronos Group today to leverage all the benefits of an experienced project consultant.