How to reconceptualise your procurement strategy through procurement digital transformation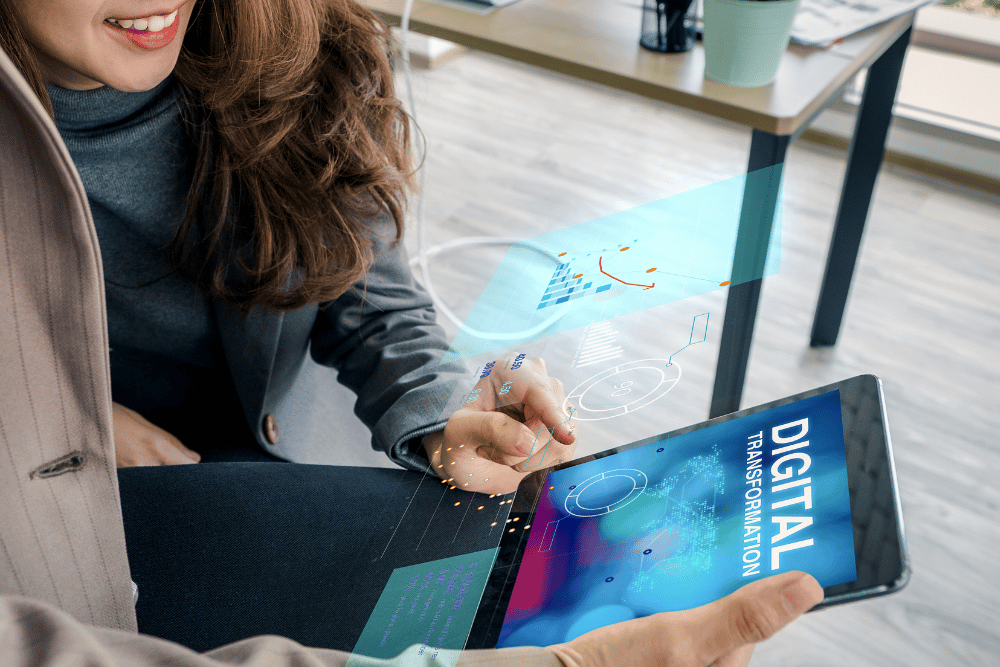 Summary
The importance of procurement digital transformation has taken on renewed interest in a business's procurement strategy.
With the contemporary business landscape facing many challenges, businesses must reconceptualise their procurement strategies to meet the demands of today. Enter digital procurement—the approach you need to succeed.
The ability to depend on data is an important component when formulating a procurement strategy and running a successful business. The capability to predict market trends and consumer behaviours can significantly enhance your decision-making process.
For you to be able to implement the right procurement strategy, you need to secure the right skills and talent to create a good foundation and understanding of the procurement strategy and future market trends.
While having a strategy is crucial, it's equally important to implement policies, procedures, and models that support that strategy and guide your teams to execute strategies in a standardised manner.
---
It is no secret that contemporary companies are experiencing the effects of a shifting global economy. Supply chains are disrupted due to geo-political challenges and regulations that are likely to tighten.
Digital procurement has come a long way over the past few years and today, businesses are utilising tools and information to reduce risks or predict changes.
From automating processes and generating insights to improving communication, procurement digital transformation can have some great benefits for businesses. It can influence many components in the supply chain, including:
Procurement risk management
Procure-to-pay automation
Supplier collaboration
Contract lifecycle management
Category management, and more
To ensure that your procurement strategy can meet the demands of today's volatile business landscape, it is important to change traditional ways of working and look to the future of procurement with procurement digital transformation.
By reconceptualising your procurement strategy, you can create a more sophisticated and future-focused strategy that is resilient during turbulent times.
Depend on data
Today, data is at the heart of every business and drives the decision-making process. Companies invest significant resources to obtain the data and information they need to make informed decisions, predict consumer behaviour, discover which products and services are available, and secure the right suppliers.
Using procurement digital transformation, businesses can implement an intentional procurement strategy to obtain more internal and external data they need.
Tools like Procurement 4.0 can help organisations take the first step in re-evaluating their procurement strategy and get the guidance they need to establish comprehensive and robust strategies.
Secure the right skills and talent
To execute a future-focused strategy, you need a team of professionals who are capable of meeting the changing demands.
The majority of contemporary businesses are shifting to a cross-functional team approach where each individual brings a specific set of skills. Such a team would typically include professionals such as business experts, data scientists, AI experts, design professionals, and IT professionals who can drive your procurement efforts.
Your procurement strategy should be able to develop skills across these functional skill sets and leverage them to increase performance. Investing in a single skill set will not be sufficient in the changing world. Organisations must invest in a host of skills that complement each other and work in cohesion.
Implement policies, procedures, and models
While having a procurement strategy is important, the strategy, along with the standards and requirements that surround it, must be understood.
For you to re-evaluate your business and implement a strategy, both internal and external stakeholders must collaborate and work under predetermined conditions that provide guidance.
Many businesses that implement strategies see them fail because they do not possess the right policies and procedures to govern them.
Once the policies and procedures have been developed and reviewed, training and knowledge-sharing sessions are mandatory to make sure that everyone is on the same page about the changes that are being implemented.
The policies and procedures that you implement will likely fall by the wayside if you do not create an environment that is conducive to the changes you are making. If your team is not completely aware of the changes that you are implementing, they will not be in a position to carry out your strategy.
Investing in procurement digital transformation for a redefined procurement strategy
Digital disruption is a common occurrence that businesses of all sizes, industries, and geographical locations must cope with. This subverts industry dynamics in addition to core business models.
Recent reports claim that businesses believe that their company's relevance and viability are under threat. With the advent of the next generation of digital procurement, businesses are racing to embrace technology to transform key operations.
Although procurement has been under the spotlight in recent years, it is a function that has been left out of many vital conversations and has not received the level of attention that other functions, like sales or finance, do.
With the potential for digital transformation to boost efficiency and the potential to drive down costs, businesses are showing a renewed focus on this forgotten function that many experts believe to be the key to overcoming unpredictable changes and risks.