Future trends in procurement to prepare for the next new normal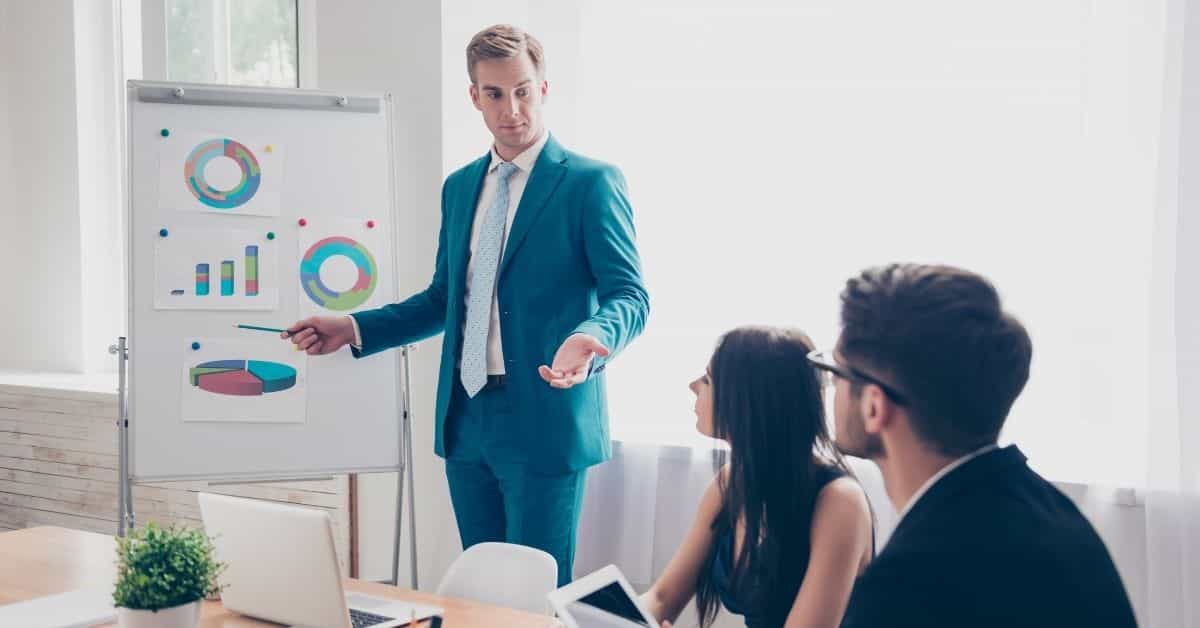 Summary
The concept of the 'new normal' has been a term popularised in the past few years and as the effects of the pandemic continue with the emergence of inflation and economic uncertainty, businesses are constantly in crisis management mode.
With the IMF already predicting a challenging economic state for 2023, businesses must focus on future trends in procurement to prepare for these crises and the next new normal.
Establishing remote working models can help prepare agile teams in a virtual co-location model to take on highly demanding and complex procurement projects.
Enhancing core and new capabilities to bridge skill gaps and also introducing new processes to elevate capabilities together with innovation are crucial steps.
Creating strategic relationships or partnerships with suppliers is becoming a common way to go about securing new opportunities as businesses depend heavily on these relationships to gain an edge in increasing their revenues and profits.
Since the outbreak of the pandemic, business leaders around the world have been focused on crisis management efforts to protect tier employees, customers, and business operations. Procurement leaders have also followed suit. One vulnerability that the pandemic exposed was in supply chains and has since continued to be tested by the ongoing economic crisis.
As economies began to recover from the effects of the pandemic and prepare for the next new normal, crisis management has adopted a more recovery-focused approach. With the existing economic crisis, business leaders and procurement leaders are learning an important lesson: apply the lessons of the past to prepare for the future.
With the International Monetary Fund (IMF) predicting a slow global growth of just 2.3% in 2023, the agency has already stated that the worst is yet to come with 2023 bound to experience a global recession. Since the GDP estimate in 2022 was 3.2%—a significant drop from 6% in 2021—it is a fair assumption that the effects of the impending recession are fast approaching with the potential to impact every industry.
Keeping these potential crises in mind, business and procurement leaders must focus on preparing for the next new normal so that they can successfully lead efforts for future trends in procurement.
Establishing remote working models
With European countries like France and the Czech Republic moving away from remote work concepts and opting to return to a traditional workplace atmosphere, many businesses are reverting to a time that cannot support the future trends in procurement.
Procurement organisations must design and build a future-ready business model that is capable of reimagining six enablers—digital, data, process, governance, capabilities, culture, and organisation. Businesses that can master these enablers are more likely to improve employee productivity and morale during the next new normal.
For instance, businesses that undertake highly complex procurement projects can develop an agile pool of workers without hiring additional staff in a virtual co-location model.
By allocating the resources as required, the agile pool of workers can offer flexible support for each project. Along with an improvement in cross-divisional and cross-regional knowledge-sharing capabilities, there will also be a reduction in costs, stronger team morale, and a boost in talent attraction.
Creating a pool of workers who are capable of shifting between different projects has become a magnet for high performers and young professionals.
Enhancing core and new capabilities
During the past year, the need for procurement risk management has risen and weaknesses in procurement models have been exposed, with 86% of procurement leaders stating that there are capability gaps in the procurement processes.
These findings suggest that core capabilities must be reinforced by implementing better coordination among business units to drive procurement efforts with remote teams. To support this, the introduction of new processes—such as partnering with strategic suppliers to embed joint innovation programmes—may also be the way forward.
To address these challenges, procurement organisations will need to establish best-practice processes and capabilities that are required to drive execution—whether it is within or outside the procurement team.
Procurement leaders can begin a capability-building journey by benchmarking individual and organisation capabilities while defining the gaps in core and new skills. Once these gaps have been identified, they must have a clear action plan in place to bridge them.
Searching for new opportunities
The future trends in procurement will reach beyond the focus on cost and will explore the opportunities for supplier collaboration to boost profits. Companies that depend on innovation and partner with their suppliers to execute innovative projects are likely to see higher earnings.
With 88% of respondents in a study stating that they are willing or open to starting joint innovation programmes with suppliers, the route to innovation with suppliers looks promising and already well underway in some organisations.
As procurement leaders focus on service, product, and process innovations with suppliers, some collaborations encircle business-model innovation.
Another route to explore is joint ventures where businesses partnering with suppliers that offer leading-edge technologies can help reduce costs and boost supply chain stability.
The future trends in procurement—the way forward
As businesses around the world transition from one crisis to another, solidifying the need to prepare for the next normal, procurement leaders are implementing their strategies in one of two ways: creating a procurement strategy with conservative expectations of value creation or an aggressive strategy to create value without the proper operating model in place.
With history being the best indicator of future trends, it will require parallel efforts in revamping existing operating models and creating new opportunities for procurement to thrive under any circumstance.