How procurement consultants can strengthen agility, innovation, and strategic foresight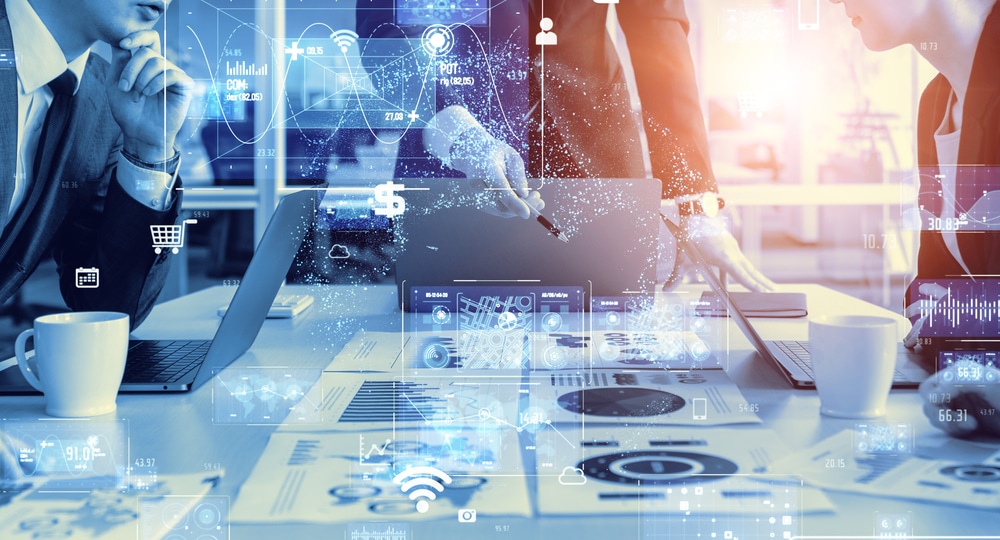 Summary
Procurement is fast becoming a strategic player in today's supply chain and procurement consultants are becoming a valuable commodity.
Aside from keeping their heads above water, businesses are also trying to strengthen their business operations to not only weather the existing storm but also navigate any uncertainties that may arise in the future through innovation, agility, and strategic foresight.
With the help of an external consultant, businesses must look at conducting a formal assessment of existing procurement operations to identify the gaps and use the right mechanisms to strengthen those areas for a strong supply chain.
Contemporary businesses are looking at achieving new capabilities and expanding businesses to generate revenues amidst unprecedented economic and political turmoil.
Improving time-to-market is also a key differentiator as businesses race to provide new and innovative solutions to clients who need them. Consulting services are a great way to get insider information and develop strategies that can help achieve this goal.
——————————————————————————————————————-
Across businesses and industries, leaders are holding departments accountable for their bottom lines, and the procurement function is no exception.
The emerging question that procurement leaders and managers must ask is how to strengthen the overall agility, innovation, and strategic foresight of the function. In today's economic climate, businesses are keener than ever before to manage their procurement efforts.
Procurement has taken a back seat in comparison to other functions like finance, marketing, and human resources, but in recent years, it has been highlighted as a strategic function that manages the needs of the entire organisation.
Departments are finding that they need to centralise their standards with procurement to build a strategic relationship—this includes opting for industry best practices and standards for their unique functions.
Working with external procurement consultants is a common business practice that many organisations are investing in to improve their procurement functions and align new processes with corporate initiatives and create better futures.
Conducting a formal assessment of existing procurement operations
Procurement consultants or procurement consulting businesses are experts in the field. Having dedicated their careers to the field of procurement, they have in-depth knowledge and expertise not simply about the current trends but also the trends that are emerging.
Consultants are also unbiased, which means that you will get the feedback you need instead of the feedback you want. Formal assessments, for instance, are a great way to get your procurement processes updated and ready for the future.
For example, a procurement outsourcing service can objectively analyse your fiscal and performance goals and help you devise a strategy to identify the processes that can be outsourced to meet your objectives.
The majority of the time, it will be a 360-degree assessment and will give you the information you need to bridge performance gaps, incorporate new strategies, and look into the future about what needs to be done.
These assessments are important and most companies find that they obtain greater value through viability, quality, and brand control. Whether it is to reduce operational costs, increase performance, or hire third parties to outsource certain functions in the supply chain, consultants can provide many benefits towards a brighter future.
Achieving new capabilities and expanding businesses
Procurement consultants can offer several solutions not only to your procurement function but also to your business as a whole.
Every business has certain functions that are time-consuming and cumbersome. Not having dedicated persons or teams that can control the entire procurement function can cause many pitfalls for businesses.
While this can take away a significant amount of attention from other pressing matters, businesses are looking for more ways to strengthen their procurement function and revamp it to meet the demands of tomorrow.
Procurement consulting businesses have a plethora of talent and skills that are waiting to be utilised. By entrusting your procurement function to a team of professionals who are dedicated to the field of procurement, your leaders can focus on other pressing matters that potentially can expand the organisation.
With a strong procurement function and a strategic plan to take the organisation to the next level, businesses can experience a win-win solution to their supply chain problems with the help of trained professionals.
Improving time-to-market
The ability of a business to take its product to market before its competitors is key to gaining unrivalled market share. Teams that are unable to capitalise on entering the market with new and innovative products will lose out on gaining a competitive advantage.
Consultants are a great way to find solutions to these challenges. With the right consulting firm, you can be sure to gain the upper hand with expertise from skilled and talented professionals. Your ability to enter new markets or become a first market mover exponentially increases with the agility to make the right decisions at the right time.
Procurement consulting businesses also have access to a host of information that regular organisations may not and you have the distinct advantage of using this information to further your organisation's agenda and gain first mover advantage.
Procurement consultants can help you transform your business
Not every organisation has all the answers—especially when it comes to procurement, with the continuously changing economic and political landscape making it difficult for organisations to function.
With many looking to become more agile and innovative, and gain the strategic foresight to elevate their businesses, more and more leaders are looking for professionals that have the capabilities to analyse the existing processes and recommend solutions that can impact their bottom line.
For this goal, consultants are becoming more and more popular. In procurement, businesses understand that they may not have the skills or the time to dedicate to the ever-changing supply chain disruptions and are investing in expert advice to navigate these uncertainties.