How procurement interim management is changing the face of procurement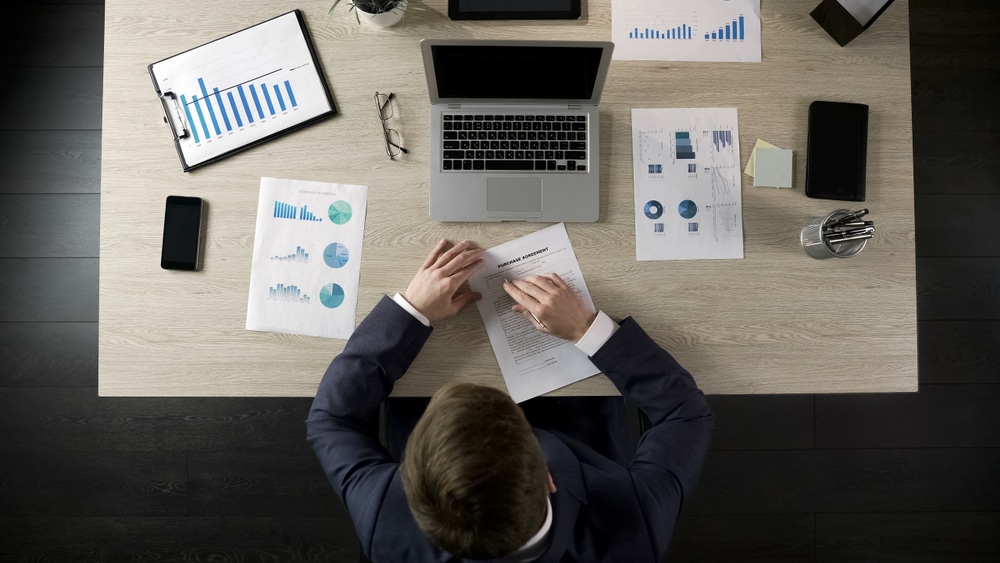 Summary
Procurement is changing. With the many challenges faced during the past few years, businesses are more vigilant than ever before. Establishing a strong procurement function that is capable of facing any challenge—present or future—is a key driver for contemporary organisations.
Procurement interim management has become a clear method that most businesses utilise to gain expert insights and implement trusted strategies that can help improve the procurement function.
One of the ways that contemporary businesses are trying to stay ahead of the competition is by building a resilient and agile sourcing function that is unshakeable against the volatile business environment.
With contemporary businesses looking deeper into their suppliers' profiles, providing support to purpose-driven organisations has become a key factor that can impact the relationship between a buyer and supplier.
Adopting automation for increased visibility has also gained a lot of importance, as automation gives stakeholders the ability to make informed decisions.
---
The need for an enterprise-wide acceleration in procurement has become more prevalent, owing to the increasing volatility of the business landscape.
Procurement companies are facing growing challenges, including disrupted supply chains and fluctuating demands. Procurement teams have been experiencing unforeseen circumstances that require a diverse supplier system to secure business continuity while maintaining costs and mitigating risks.
Organisations immediately recognised the importance of a strategic procurement function to navigate these uncertainties in the face of a changing procurement environment.
Procurement teams have become irreplaceable to keep up with these changes and have gained steam as strategic business partners instead of support functions.
To keep up with these changes and any challenges that may arise in the future, businesses are empowering their procurement teams through procurement interim management facilities to help them work faster, perform better, and be smarter.
The right interim management system helps organisations around the world implement innovative operating models and predicts threats to help bring procurement into the present and prepare it for the future.
Building a resilient and agile sourcing function
Procurement interim management has been a go-to solution for organisations that are looking to quickly stabilise a business and secure business continuity. With the uncertainties in supply chains, procurement has recently faced a slew of challenges that have tested its ability to control difficult situations that arise without warning.
Knowing that procurement teams are expected to play a significant role in supporting the resilience and agility of a business, interim management can have a positive impact on how procurement can establish sustainable supply chains.
From securing essential raw materials, building new relationships with suppliers, and helping organisations navigate the changing business landscape to procurement risk management, procurement is facing many responsibilities.
Procurement leaders can also benefit from such interventions, as complete visibility into contracts and real-time collaborations with multiple suppliers will ensure that the business is capable of pivoting quickly and facing risks with a proactive approach.
The emerging changes in supply chains have taught an important lesson to businesses everywhere—change is inevitable. Many businesses were thrown into chaotic situations and forced to work out solutions to stay afloat. With interim management, businesses have the opportunity to adapt to existing and future challenges.
Providing support to purpose-driven organisations
It is unmistakable that procurement leaders and teams will be expected to play a pivotal role in organisations. One of the leading ways of doing this is by partnering with diverse suppliers that help strengthen the supply chain.
The recent disruptions in the supply chain have exposed that there are many gaps in the procurement function and contributed to the multiple setbacks faced by businesses. With the traditional buyer-supplier relationship being tested, many have switched to local vendors and are observing favourable results while meeting business objectives.
With all these changes taking place, the right interim management service provider can not only implement but also support the changing nature of procurement by promoting ethical business practices, such as fair labour markets.
With laws around the world—including that of the European Union—requiring businesses to prove the absence of human rights violations in their value chains, businesses are more vigilant about working with suppliers that comply with these global ethical standards and create better working conditions.
Adopting automation for increased visibility
The emergence of automation has been the centre of discussion in the procurement world, especially with companies not having the required mechanisms in place to mitigate risks. Many organisations agree that the way things have been done in the past has created the challenges we are facing today and that automating the routine processes in the procurement function is the only way forward.
Automation is expected to make great strides in various elements of procurement, and organisations are obtaining the support of procurement interim management professionals to act strategically and obtain better business outcomes.
Visibility for stakeholders is another way that interim management is being utilised to ensure that all decision-makers have a complete view of the sourcing process. The availability and accessibility of this data simplify the procurement process, which is capable of making informed decisions based on real-time information.
Evolving with procurement interim management services
The recent events that have taken the world by storm have made it more clear than ever before as to why procurement must be a strategic arm of every business.
Contemporary businesses are looking to enhance their supplier relationships, take advantage of opportunities, and predict future disruptions to mitigate the risks that have plagued them in the past.
With businesses racing to embrace the strategic benefits of procurement, interim management can add great value to help you establish or revamp your procurement function to face the challenges of today—and tomorrow.