Everything you need to look for when applying for consulting job openings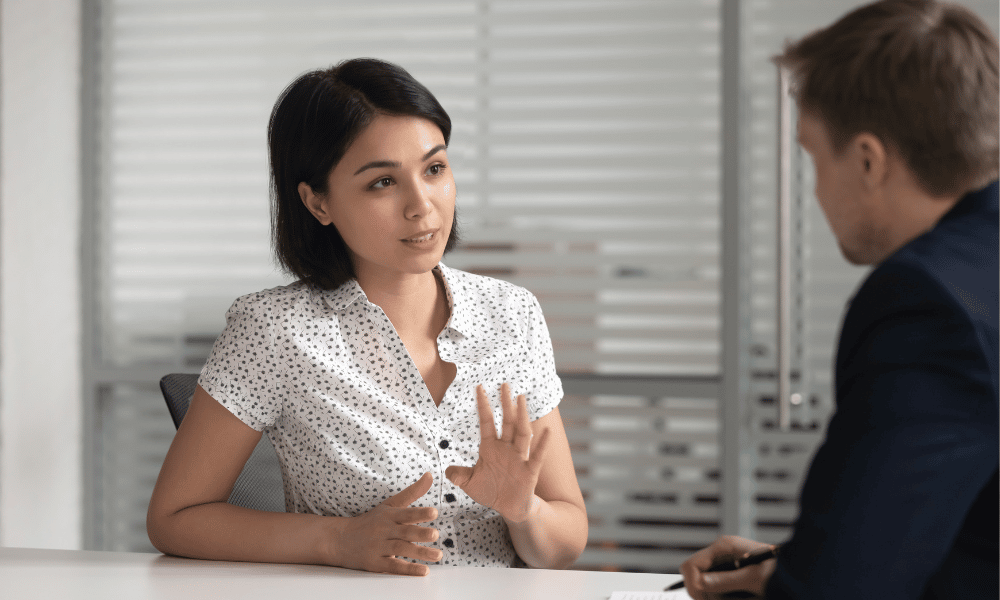 Summary
Consulting job openings are on the rise as many consulting firms are looking for individuals who can help their clients navigate through these uncertain times.
With the increase in opportunities in the field of consulting, job seekers must be vigilant and have the necessary capabilities and information to make informed decisions about their careers and how their selected organisation can help them grow as leading consultants.
First, focus on your preferred consulting speciality. It is important to find a position that reflects your interests and challenges your intellectual capabilities.
Many professionals today are concerned about their development; therefore, it is important to analyse opportunities for career development where you are given enough chances to further your career and gain invaluable experience, knowledge, and skills to serve your clients better.
Always pay attention to the trends, but do not feel obligated to follow them. Select a path that is right for you with a consulting firm that meets your expectations and can give you the push you need to achieve your goals and aspirations.
——————————————————————————————————————-
Choosing the right consulting job is a big decision in anyone's career and it is a decision that you do not want to get wrong. That is why it makes sense for you to select a consulting job in a company that you enjoy working for and is in the best position to help you reach your career goals and aspirations.
Most people spend days, weeks, and even months thinking about what they want from their careers and which consulting firms are best equipped to help them achieve their goals. Ideally, it should be a place that does not make you feel as though your job requires too much from you, leaving little room for other important projects outside of the workplace.
Ultimately the decision you make is yours alone, but there are certain things that you should consider if you are going to make the right decision to secure a good career for yourself. This leaves you with an important question to answer: what should you look for when you apply for consulting job openings?
Focus on your preferred consulting speciality
Consulting jobs are on the rise in Europe and around the world. Today, several options are opening up and before you start applying for consulting positions, give careful consideration to the area of consulting that interests you the most.
In the field of consulting, many firms work with industry leaders from around the world. This means that consulting firms that specialise in a variety of areas such as management consulting, financial consulting, procurement consulting, project management, and much more, work with an array of clients.
Think about which area you would like to focus on. You can also consider your educational and even previous work exposure to determine where your strengths lie and how you can help organisations add value to their business operations.
Many professionals are attracted to certain fields of consulting based on factors, like demand, which can give you a better chance of getting hired, but it is also important to consider the fields that you find interesting and would enjoy working in.
Focus on positions that intrigue you and stimulate your intellectual curiosity. If you are not working for an organisation or in a job that genuinely interests you, it may impact your long-term career goals.
Analyse opportunities for career development
Career development and progression are important parts of any career. Acquiring the expertise and skills you need to develop your career and add more value to your client organisations is vital to thriving as a consulting professional.
While most contemporary organisations provide some type of career progression system, that may not necessarily reflect the number of promotions or expanded job profiles you may see.
Find out about the development opportunities they have before applying for consulting job openings. Inquire about what processes they have to expand skill sets, how competitive their senior positions are, whether there is a structured and clear path to the next level from your current position, and what the average employee turnover is.
In consulting jobs, experience, knowledge, and skills are all hallmarks of a successful consultant. When you are searching for the right opportunity, pay close attention to these areas as they will offer an in-depth look into the inner workings of the organisation.
Find out if the organisation has a track record of boosting exceptional talent to higher and more responsible positions with a portfolio of clients to match. If your research leads you to believe that an organisation ticks all of these boxes in terms of development, they are potentially exceptional choices for you to consider.
Pay attention to the trends, but do not feel obligated to follow them
On the one hand, there is a tendency for job seekers to join big consulting firms where they can gain experience and skills in a shorter period. On the other hand, senior consultants with years of experience gravitate towards smaller consulting firms that focus on a specific area of consulting.
While this may be the general trend, you should ask yourself whether it is in your best interest to follow the masses or focus on consulting job openings that best suit your individual career goals.
Many consulting firms work with international clients representing different industries. Rather than giving prominence to a particular brand name or enterprise, you should look into the business as a whole and see how it can benefit your plan.
For instance, rather than focusing on consulting firms that specialise in a single area of consulting, consider firms that have various specialities to give you a more holistic perspective on business operations and gain more diverse experience.
Find the consulting job openings that are right for you
Consulting has become a popular career option for many seeking new challenges. You can gain a range of experiences working with different clients in different industries.
The strength of a consultant lies in their ability to help their clients navigate uncertain waters, especially in today's environment where the business landscape is changing at an unprecedented speed.
It is important to be diligent when searching for job opportunities in the consulting industry as the right consulting firm—large or small—can give you an abundance of experience, knowledge, and skills that help you become a top consultant.