What does a procurement consultant career mean in the contemporary landscape?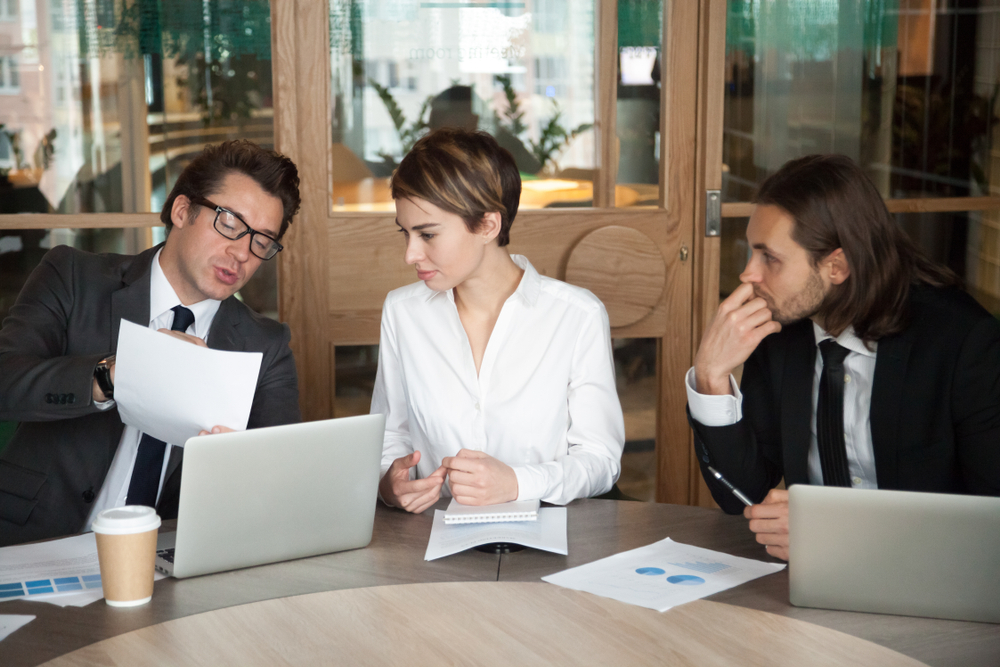 Summary
Even while the economic landscape appears bleaker with each passing crisis, procurement has grown as a career field and provided aspiring professionals with more opportunities to advance their skill set.
The value of procurement has never been higher: Crises have revealed weaknesses across several industries and global structures. While procurement has always been a critical function, in recent years, the strategic value it holds to add tangible value and cost optimisation to any company has been brought to light.
As a function that involves external stakeholders and the uplifting of the personal relationships between procurement consulting professionals and these suppliers, procurement professionals have the unique opportunity to advance their skill sets on multiple fronts through their procurement consultant career.
Join Kronos Group: If you are looking to drive companies across Europe and around the globe to success with up-to-date insights, cutting-edge procurement tools, and industry experience then a career at Kronos Group may be right for you.
Explore our vacancies and apply today.
—————————————————————————————————————
There has never been a better time for aspiring procurement professionals to kickstart their procurement consultant careers.
While this may seem like an optimistic outlook in the face of one of Europe's bleakest economic landscapes in recent years, this is precisely why core business operations such as procurement have appeared to grow in value and open up new frontiers to those who want to explore the field.
Even before the landscape took a turn for the worse due to factors that include COVID-19, the war in Ukraine, and the final stages of Britain's exit from the European Union, the procurement sector was a thriving professional field.
In 2019, precisely because of the unfavourable economic landscape of the time, procurement consultant jobs rose in demand as its direct contribution to company growth was recognised.
The value of procurement has never been higher
Not only did recent crises unearth widely dismissed fragilities in global supply chains, but they also revealed that procurement has more value when it is leveraged as a strategic operation for companies across industries.
While the value of procurement and supply chains have never been underrated, the true extent to which these functions can bring tangible value and financial benefits to a company has only recently come to light.
As a core function of any business involved in the process, procurement has unique access to other central functions—including finance—and is able to upscale them all with the methods it adopts.
This opens the door to innovative, strategic thinking and the need to take an integrated approach to build procurement success.
The function also involves a network of external stakeholders and a strong focus on supplier relationship management and the ability to foster these relationships over time. The latter need to develop these relationships is tied directly to the skill of the procurement professional in question, enhancing the skills and cross-industry experience that can be expected from a procurement consultant career.
With procurement consultant jobs and skills, an individual is given the opportunity to not just stay up to date with market trends and the new ways the procurement function is driving innovation and success across the board, but also to challenge their skill set in a career that is full of opportunity.
With the skills fostered through a procurement consultant career, you help drive the success of companies and turn them into industry leaders through the insights and tools you share.
Join Kronos Group to explore a procurement consultant career
Here at Kronos Group, we understand the value of procurement as a skilled pathway. That is why we partnered with the Louvain School of Management in 2017 to establish the Kronos Group Chair in Strategic Sourcing and Procurement.
Since the establishment of the Chair as the only procurement programme of its kind in Belgium, hundreds of students have passed through the programme and found roles within the procurement space.
As a company, we are also consistently growing our procurement consultant skills and preparing for the volatility of the landscape. One of our recent achievements was our alliance with Kloepfel Group and EPSA that catapulted us to the title of largest pan-European business transformation and advisory organisation.
If you are wondering how to become a procurement consultant, looking to start procurement as a career, or already possess procurement consultant skills that you are looking to develop in a dynamic environment with plenty of training opportunities—Kronos Group may be the right place for you.
Visit our careers page to learn more about our vacancies and the opportunities we create for the development of procurement in Europe and for our own procurement teams.