To outsource or not to outsource: Should all procurement services be internal?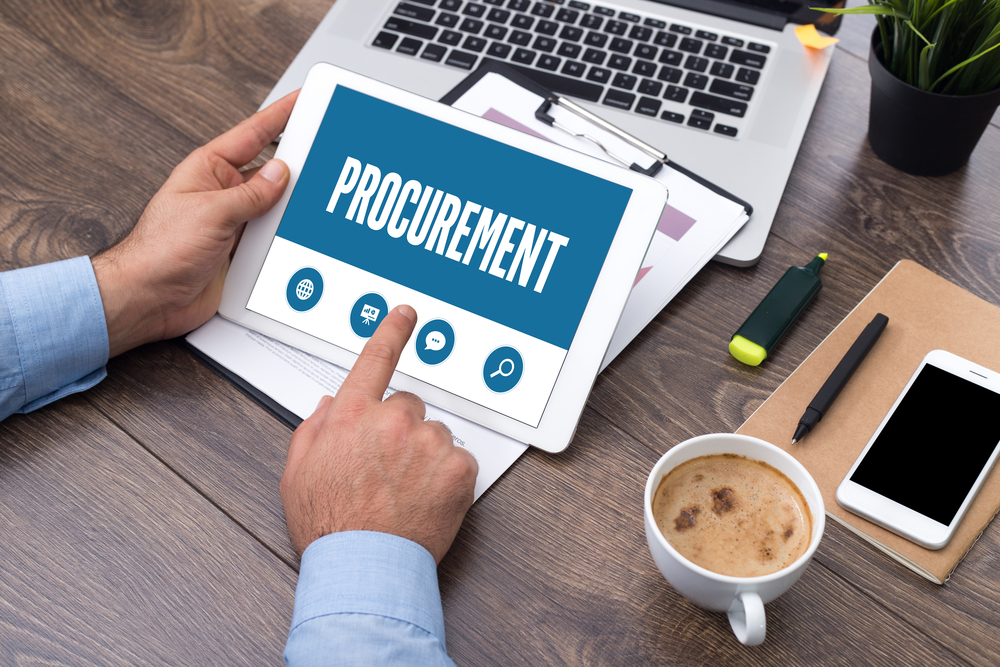 Summary
The best way to insulate critical business functions and infrastructure from risks is evolving at breakneck speed to keep up with the sharp rise in digitalisation and economic uncertainties that are taking over the business landscape.
The race to access specialised procurement services: Human resource shortages, alongside the need for innovation, means companies must support procurement functions by creating room for higher value addition and more efficient resource allocation. Procurement outsourcing allows companies to reach these goals by outsourcing lower value-added operations and gaining external expertise.
The benefits of outsourcing outweigh the risks: Outsourcing risks range from security and quality concerns to reputational damage. For companies looking to garner a competitive advantage in the current landscape, however, it is vital that steps are taken to mitigate the risks of outsourcing rather than holding all procurement processes internally.
In the landscape that is emerging, choosing to not outsource closes the door to greater efficiency, sustainability, and innovation.
---
The best practices governing industry-leading companies and setting benchmarks for high performance are changing alongside the uptake in technology and economic uncertainty.
Companies operating in this landscape, and trying to remain competitive, must find ways to create frameworks that stand the test of time while retaining flexibility in order to gain much-needed resilience.
Critical functions, specifically, must be shored up and insulated from risk in order to deliver the value it is capable of across the board. One such function that stands to benefit is procurement.
The procurement function and supply chain of a company is particularly vulnerable, as was witnessed during the global healthcare crisis that led to devastating breakdowns in global supply chain processes.
Because the function often includes external stakeholders as well as internal teams, a company must pay much closer attention to how security and quality are retained, the efficiency with which resources are allocated, and the timeliness and responsiveness of each step in the chain.
In light of the new normal, companies have been faced with difficult questions surrounding the future of their industry. The steps taken now will define the way the post-COVID-19 business landscape will take shape.
Should companies shift their focus from the short term to the medium and long term? Do finance and bottom-line optimisation take centre stage for post-crisis recovery? Are digitalisation and the shift to Industry 4.0 the highest priority at this stage of business recovery? Should critical functions be handled internally or should outsourcing be leveraged?
The truth is that the contemporary business landscape requires all companies operating within it to balance multiple priorities simultaneously to gain a competitive advantage.
Companies are left with trying to choose the best path for their critical functions, including procurement.
The race to access specialised procurement services
A rising concern across several industries has been the lack of skilled human resources. While the pandemic aggravated these shortages in industries like healthcare, the strain of labour shortages is starting to wreak havoc on other industries. 
Innovation is a higher value-added proposition that requires strong, highly skilled procurement teams. In an economic landscape that is still reeling from the continuing impacts of the global health crisis that makes survival a challenge, however, shifting focus to innovation is a necessary but far more challenging goal—especially with overburdened operations.
Procurement outsourcing emerges as an effective method through which a company can access specialised skills far more swiftly and seamlessly than by developing the same level of expertise internally.
Choosing to outsource specific procurement services often means that lower value-added processes are taken out from under the umbrella of company operations to be completed by external professionals. Whether the lower value-added operations that are chosen to be outsourced include category management, sourcing, compliance, spend analysis, tail-spend management or compliance, the benefits are immediate.
Resources are freed up to explore higher value-added opportunities, and value and higher quality are added to the final product or service as a result of the specialised input injected into the process. As a result, companies enjoy greater cost savings through more efficient resource allocation and lower resource wastage—an added advantage as the threats of resource shortages rise.
The benefits of outsourcing outweigh the risks
Outsourcing, like any other business venture, is not devoid of risk. From security and quality concerns to reputational damage and supplier risk—there are many factors a company must consider before choosing its outsourcing partner.
To operate in the contemporary business landscape, however, the objectives of a company are better served by taking steps to mitigate the risks of procurement outsourcing than by attempts to empower internal teams to take on the load.
The inherent risks of outsourcing can be managed, mitigated, and prepared for by a company doing its due diligence. Firstly, optimising internal processes can maximise the value gained by outsourcing. After all, the addition of external expertise cannot fix internal oversights or errors. Next, choosing what you hope to achieve through outsourcing can help you determine which processes are better kept with internal teams, and which processes can be outsourced. Once your business framework is ready, the right outsourcing partner can be sourced carefully and enlisted.
Not only can the right outsourcing partner benefit procurement services by lowering operating costs, but it augments a company's ability to reach loftier targets and unlock greater potential for innovation.    
Leveraging outsourcing for sustainable success
The current business environment may be more competitive than ever before, but companies around the world are using the resources available to them to create new models for success and drive innovative procurement transformation. Outsourcing is one streamlined method through which the value of procurement services can be optimised.