The role of e-procurement in the purchasing process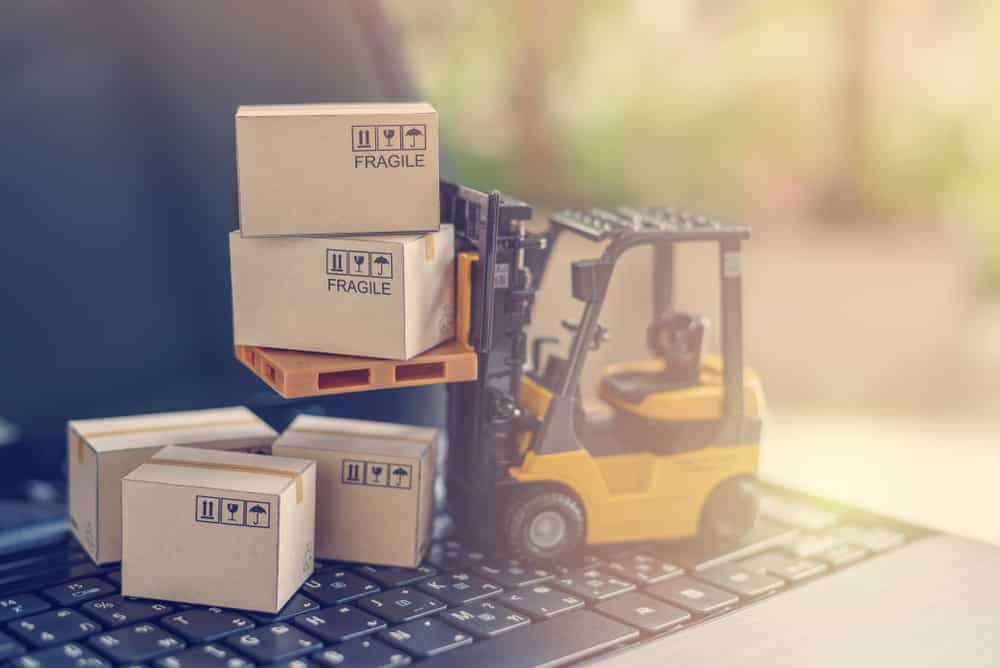 Summary
All businesses are on the path to digitalisation. The rapid pace at which technology adapts, however, means that this journey is in constant progress.
Benefitting from the many advantages of a more streamlined digital procurement process enhances your business from the inside-out. It helps you:
Create transparency: transparency is a valuable feature for any business function. Procurement is especially vulnerable to the dangers of non-transparent processes as a result of high rates of procurement fraud. Electronic procurement streamlines these processes to help you benefit from a procurement process with fewer steps and better management of expanding operations.
Build better supplier relationships: Supplier networks are the lifeblood of procurement operations. Developing and maintaining these relationships create more robust supply chains even in the midst of any crises your business may need to overcome. Digital procurement systems also assist with sustaining communication and information sharing between different roles in the procurement process.
——————————————————————————————————————-
Digital solutions are the future of all business processes, including purchasing. This is an irrevocable fact and an inevitability.
A key tool for the digitalisation of the procurement function is e-procurement. Just as procurement, itself, is not simply the purchase and sale of goods and services, digital procurement too cannot simply be equated to e-commerce or an online marketplace that is easily accessible to the public.
The distinction between e-procurement and e-commerce is that the former leverages a buyer's closed system that would only be available to registered users or a select group of customers.
Digital procurement opens up a direct link between your company and your supplier, creating a line of communication that supports seamless procurement interactions such as purchase orders, bids, and emails.
The advantage of digital solutions that support efficient business operations while maintaining necessary precautions cannot be overestimated—especially post-COVID-19.
Digital procurement is the only way forward for modern procurement operations in an increasingly globalised world. It is also, as we have now experienced, the only way to do business in the future of remote working and an ever-evolving business climate.
We often think of the efficiency created by digitalisation to be a one-track path towards greater profitability. The advantages of digitally-supported efficiency, however, are far more nuanced.
Not only does your business enjoy greater profits as a result of enhanced systems, but it also becomes more accessible to your customer base. Efficiency will both transform the way you operate and the way your business is perceived.
Creating transparency through e-procurement
Digitalisation ensures greater transparency in procurement. This means easy accessibility to information and open communication between suppliers and businesses.
Transparency is an extremely valuable feature of procurement for a host of different reasons.
Firstly, traditional paper-based procurement is notoriously difficult to manage and can lead to delays in procurement processes. As the market becomes more global over time, it becomes unmanageable by a paper-based system.
Digitally-supported transparency makes it easier for procurement officers to share information about the status of various orders and ensure that activities are carried out in a timely, efficient manner. Digital procurement can cut down on the number of steps in your procurement operations immediately.
Next, transparency in procurement lowers the risk of procurement fraud. Procurement fraud is one of the most common types of fraud a company is forced to confront in the current market. Findings from the Association of Certified Fraud Examiners revealed that companies lose up to 5% of their revenue every year to fraud and much of this loss can be attributed to procurement fraud.
Electronic procurement is the digital solution businesses need to enhance their procurement operations and prepare for the future of secure, transparent procurement functions.
Building better supplier relations via e-procurement
Maintaining better relationships with suppliers helps you strategise business operations and create a smoother, more reliable purchasing process.
Digital procurement sustains communication between a business and its supplier networks. It is also an easy way to track communications and share information without delays and confusion.
This is especially critical during times of crisis when breakdowns in supply chain operations are common and procurement is vulnerable.
During the most recent COVID-19 crisis, businesses suffered from breakdowns in supply chains and struggled to maintain business operations with a collapsing procurement function. Companies that maintained more personal relationships with their suppliers, however, experienced fewer breakdowns and delays.
This two-way, personal relationship between supplier and business needs to be an empathetic, human bond that leads to successful procurement operations.
Post-COVID-19, procurement success will be rooted in personal relationships. In this business landscape, maintaining distance and creating safer business relationships is the future of more powerful, personal business partnerships.
E-procurement may yet be a platform that supports this dynamic.
How can Kronos Group help you enjoy more secure digital procurement operations?
Here at Kronos Group, our skilled procurement consultants are dedicated to helping you leverage procurement excellence through targeted insights and tools that are customised to your company's short- and long-term objectives.
Electronic procurement and other digital innovations help you transform your procurement function and enhance critical business functions in measurable, pragmatic ways.
Having said that, finding and implementing the right technologies for procurement efficiency can be a challenge. The experience of the procurement professionals at Kronos Group can help you overcome these obstacles with ease and lead to sustainable procurement growth.
Enhance your procurement function and establish streamlined procurement processes by leveraging the best digital solutions available on the market. Contact Kronos Group's team of procurement experts today for cutting-edge industry expertise.