The 4 best procurement practices every company needs to know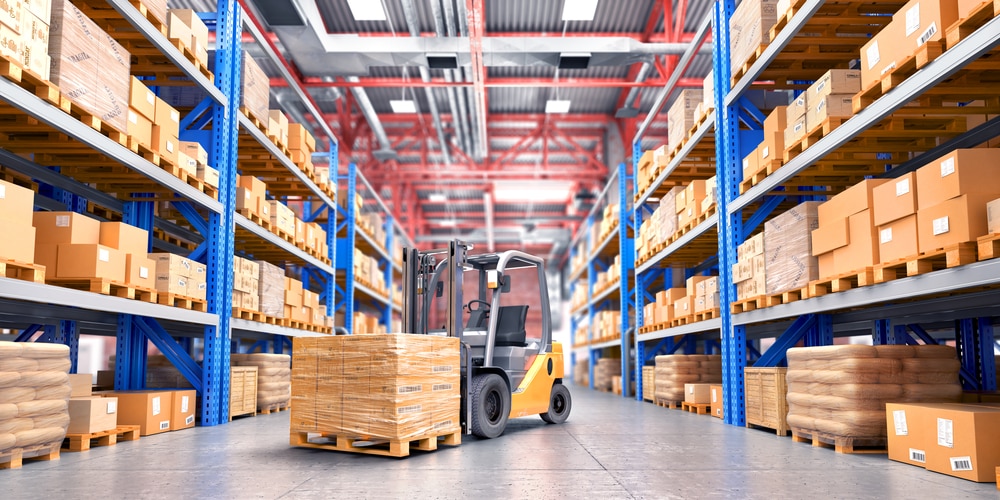 Summary
There are four key features that spell success for any procurement function—regardless of industry or size.
They are:
A robust risk management process: Risk management is an essential component of any business. Post-COVID-19, the requirement for greater crisis preparation is more urgent than ever before. Even if a risk management process cannot be geared for every eventuality, it can assist in swift crisis recovery and less long-term crisis impact.
Strategic supplier partnerships: Procurement is improved by technology and best practices but the relationship between your business and supplier network may prove to be the most beneficial to your operations. These strategic relationships help you maintain your operations and grow with confidence.
Flexible procurement practices: The flexibility of your operations decides the ease with which you can transition to remote working practices and expand your business. Digitalisation and technological innovations help create a platform for more integrated and flexible business processes.
Environmentally conscious measures: Eco-conscious business practices are no stranger to procurement, but as the climate crisis escalates, so do the measures businesses must take to counteract the harm. The future of procurement best practices involves a steady investment in processes that actively help the environment.
——————————————————————————————————————–
Modern-day business managers are constantly racking their brains, trying to stay on top of an ever-evolving, unstable market and remain competitive in a global marketplace.
The vulnerability of the procurement function is a popular topic, especially post-crisis.
There is no way for your business to continue its operations without the goods and services that support its day-to-day running and manufacturing process. So when a supply chain collapses, it generally means the collapse of your entire business.
As procurement professionals well know, however, on the other side of these risks is the possibility of achieving business success and creating higher value addition through an industry-leading, streamlined procurement function.
The centralised role procurement plays in any business means that creating higher value addition through procurement best practices can boost the overall profitability of your business.
The only way to enjoy procurement success is by implementing the best practices available in the field. We guide you to procurement excellence by providing you with up-to-date industry insights and solutions based on our experience. Here are four of the leading procurement practices that have stood the test of time.
1. Maintain a robust risk management process
The COVID-19 crisis resulted in widespread disruptions. The interruptions can have lasting impacts on the efficiency of procurement, especially if a business is unprepared. That is why the best functional practices account for the risks and vulnerabilities of your procurement and supply chain operations.
Crisis preparation not only aids crisis management, no matter how unprecedented the crisis may be but also speeds up crisis recovery processes to protect your business from the long-term repercussions of a crisis.
A thorough procurement risk management process helps you build procurement resilience.
While risk management may seem like an obvious step to take, ensuring that this process is a priority that is regularly reassessed to meet the needs of the modern market is important in a post-COVID-19 business landscape.
2. Strategic supplier partnerships facilitate the best procurement practices
The best practices in procurement are not limited to modern solutions and technological tools.
Procurement involves external parties, and this is where most risks emerge. Fostering a strategic relationship with your suppliers is the best way to lower risk and build a more resilient procurement function.
This resilience is especially critical during a crisis when a business' supply chain is at its most vulnerable. The supply of goods and services at this time may be at the mercy of uncontrollable circumstances, but the personal relationships formed between supplier and business may create a steady supply that means the difference between the continuation of your business and its liquidation.
3. The value of flexible procurement practices
Flexible business operations are multifaceted.
A range of factors contributes to the flexibility of your procurement operations from supplier relations to the nature of your business and industry. Post-COVID-19, flexible procurement operations also mean the ease with which you can transition your operations to remote working conditions.
Digitalisation and innovation create a platform for flexible practices, support drastic business transformation, and facilitate swift decision-making. The implementation of cutting-edge digital solutions also helps your business enjoy heightened efficiency, productivity, and transparency.
This malleability is what helps you create a future-focused procurement function that is more prepared to navigate crises and to support business growth.
4 . Environmentally conscious procurement practices are the future of the procurement industry
The best procurement practices are constantly evolving to adapt to the contemporary market, consumer, and global priorities.
The current global market is focused on sustainability and eco-friendly operations that do more than just avoid causing environmental harm—they actively help the environment.
Environmentally friendly operations feel like they have been a business priority for many years now, but the severity of climate change and global warming in recent years has accelerated this urgency.
Best industry practices that benefit the environment are now more than a good, but not mandatory, gesture from a business to demonstrate its social responsibility.
It is a necessity that should be applied to every area of your business operations, from procurement and supply chains to finance and project management.
How can Kronos Group help you implement the best procurement practices?
The best procurement practices are often dependent on a host of factors, including your particular objectives and the market in which you operate.
The process of finding the best business practices that respond to your business needs and support a system of continuous improvement can be challenging, especially if you rely on internal procurement expertise.
Turning to professional industry expertise can add new ideas to your business and open up procurement opportunities that you would have otherwise missed.
Eliminate the trial and error of finding the best purchasing practices to meet your needs. Take steps towards procurement transformation with confidence by leveraging the strategic insight and expertise of the procurement professionals at Kronos Group.