How finance consulting can help businesses achieve sustainable cost optimisation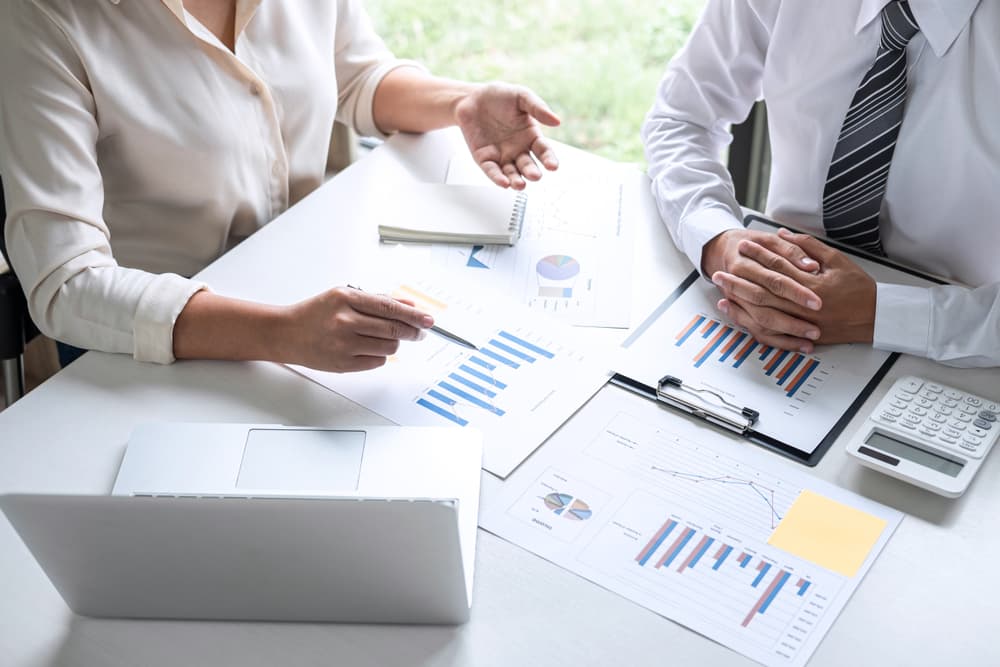 Summary: The challenges resulting from COVID-19 include overcoming business risks, operational risks, as well as risks to profitability and liquidity.
Tackle these challenges by accessing our short- and long-term financial plans and explore everything from the risks COVID-19 pose, to the best way to ensure sustainability in this Kronos Group blog post.

The crisis recovery framework created by the finance consulting team at Kronos Group accounts for every step in your journey to financial recovery. This includes covering actuals, budget sensitivities, capacity management, and critical activities. Each of these activities is geared towards the ultimate goal of profit optimisation.
The immediate impact of the crisis: COVID-19 created wide-scale economic disruption and uncertainty. It also posed a number of business risks, operational risks, and risks to profitability and liquidity.
When a business attempts a swift crisis response or lacks the necessary expertise to do so, expenditure skyrockets. This leads to narrow profit margins.
Finance consulting helps you prepare for both the short- and long-term impact of a crisis: The priority for business finance in the short term is profitability. The long term priority is sustainability.
Finance consulting provides frameworks and targeted action plans based on longstanding industry expertise. This helps a business navigate a crisis with confidence and strategically ensure that these priorities are met.
Kronos Group finance consulting measures: Our crisis management framework begins with gauging the impact on actuals. Assess the bottom-line impact of a crisis and its paradigm shift.
Next, capacity management. Analyse internal and external capacities and their ability to face demand while maintaining quality.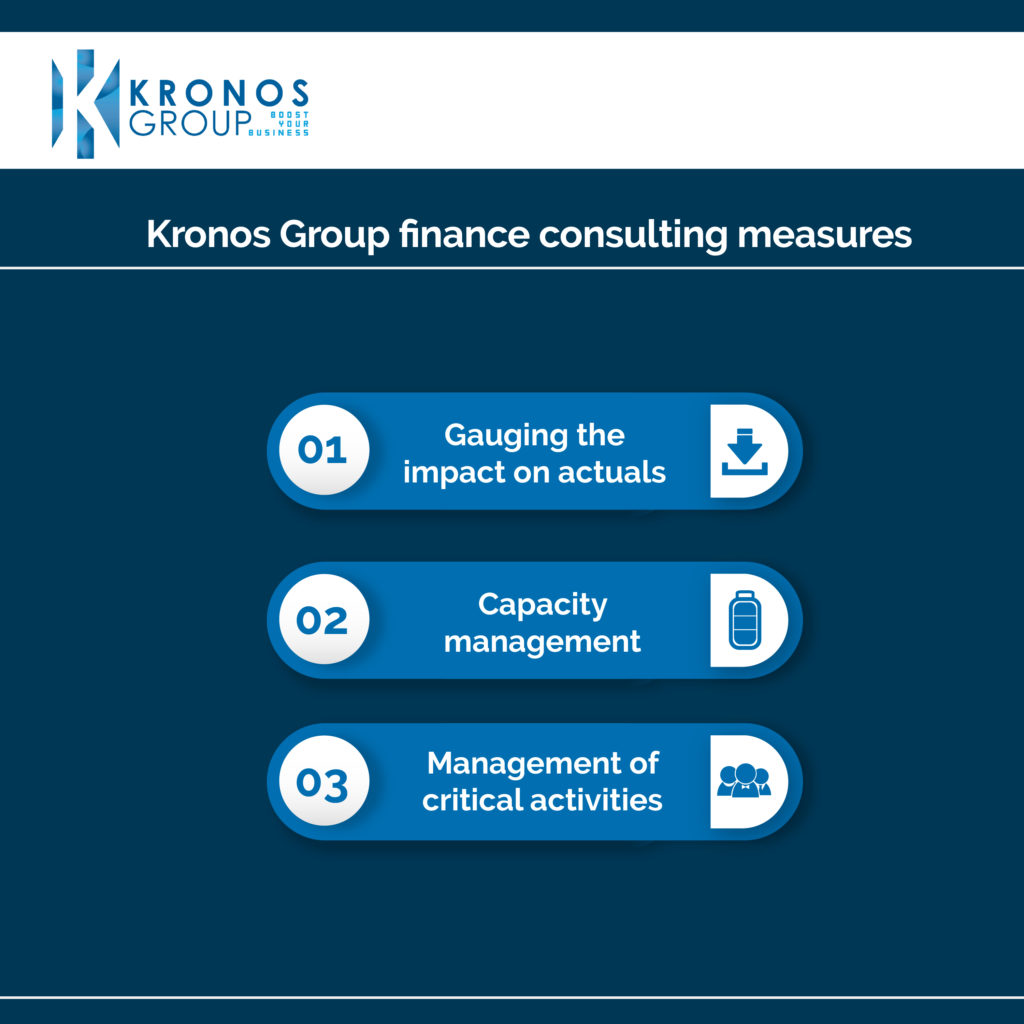 The management of critical activities also ensures optimisation and efficient resource allocation.
How finance consulting ensures sustainable finance optimisation
Kronos Group's crisis management framework prioritises pragmatic action every step of the way. We help you reassess the future of your business and support sustainable growth, post-COVID-19.
Our strategic dashboard ensures commitment, ownership, target tracking, and an action plan. These targets often include the steps taken towards the digital future of business with advanced tech and optimisation measures. Once this dashboard is set, the necessary digitalisation and optimisation tools can be rolled out.
With finance consulting, you receive the support and expertise you need to set your dashboard and maintain financial control.
For more information and timely expertise, you can sign up for Kronos Group's Crisis Management webinar series. You can also access past webinar recordings on our website to ensure you never miss a session.