The most effective ways to streamline project management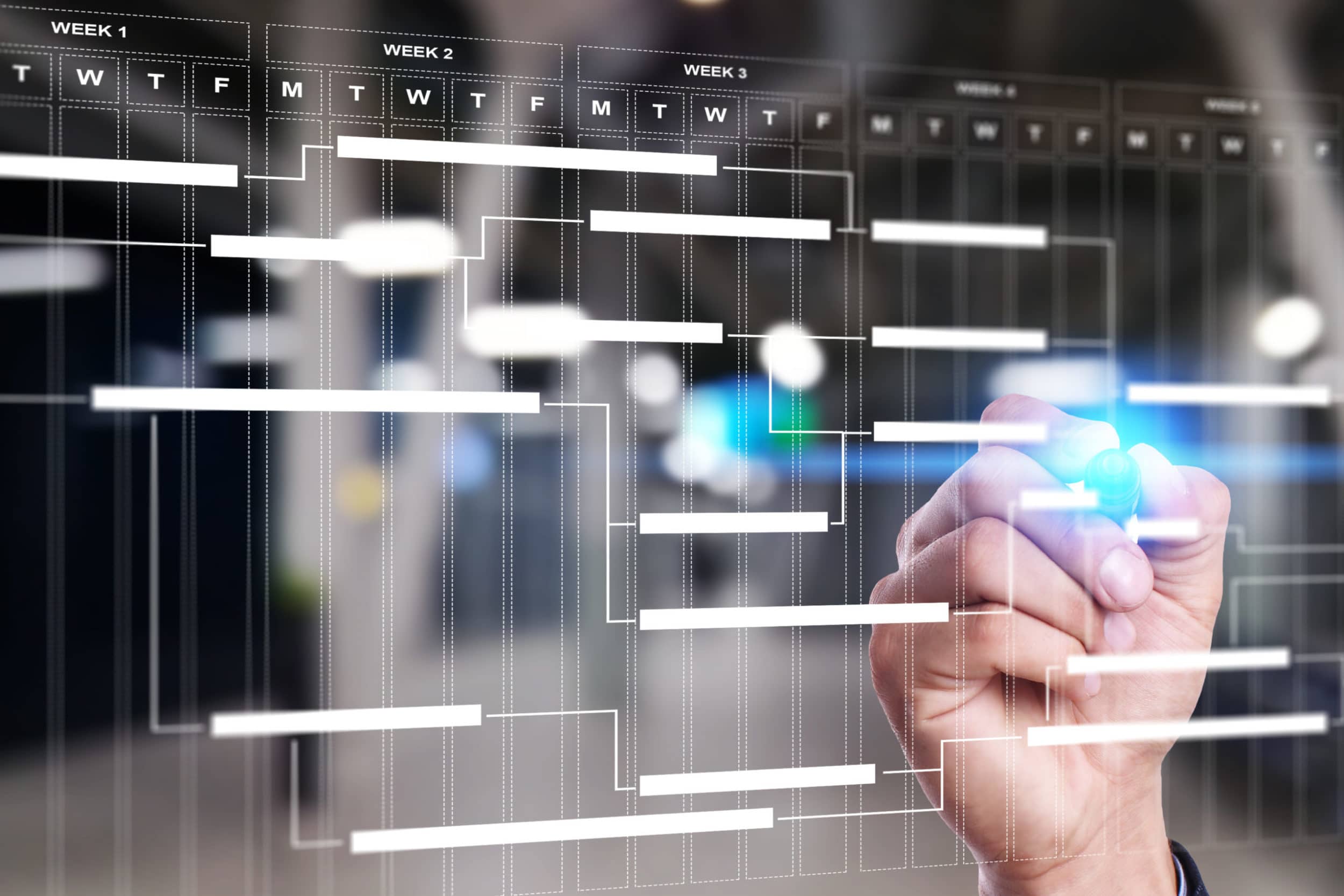 Summary:

It's one thing to want more efficient processes for your team and another thing entirely to put new project management tools and techniques into action. Even though the changes will improve your team's workflow in the long run, you do not want to bite off more than you can chew or pile too much on your team members' plates.

The good news is that you can streamline project management processes easily.

Read on to learn about the most effective ways to streamline project management.
Contrary to what many people think, streamlining isn't about cutting down on necessary processes or spending less time on critical tasks. Streamlining is the process of simplifying and eliminating unnecessary tasks to improve the efficiency of business operations.
Project management, on the other hand, is the process of applying the relevant knowledge, skills, tools, and techniques for the successful completion of a given project. This process falls into five stages, namely: Project initiation, planning, execution, monitoring and controlling, and closing.
In my experience as a business consultant, I have been involved in numerous projects over the years in varying capacities. I have noticed that, often, the skills and knowledge of project managers are overlooked and underutilised, to the detriment of the success of each project.
A project manager is an individual who has the qualifications and experience to guide any project to its successful completion, efficiently and effectively. They have a wealth of knowledge and know exactly when to leverage their unique understanding of the ever-changing industry they operate in.
Successful project management is an invaluable tool for any business. I say any business because all businesses, at some point in their growth, take on some kind of project and can benefit from best practices in the project management industry.
When handled correctly, project management can boost your business growth and generate higher value-addition for your organisation.
More efficient project management also means that these processes require fewer resources and will take less time. This will positively affect your financial performance and overall business strategy. Other advantages you will enjoy as a result of your successfully streamlined project management function include increased customer satisfaction, improved risk management, and increased reputational integrity, and competitive advantage.
Using digital technologies to streamline your processes
Streamlining your processes and digitalisation go hand-in-hand. Digital technology is a magic wand that can almost immediately improve your resilience, flexibility, and transform your project management processes into more efficient digital operations.
Leveraging the right digital solutions can improve your business capabilities and make it easier to produce more accurate project management timelines and budgets. It will also make communication and collaboration between teams easier and enable remote working practices when they are required.
This, in turn, will ensure that crises like COVID-19 don't disrupt the completion of your projects.
Outsourcing and its effect on project management
Outsourcing lower value-added, operational project management tasks such as planning, monitoring, and steering committee preparation can have several positive effects on your organisation.
Some of these effects are:
The availability of more time and resources for higher value-added tasks
Tasks can be completed by specialised teams and thus be handled more efficiently
Outsourcing enables cost-optimisation and will help you stick to your project budget without compromising quality
More efficient allocation of organisational resources
Outsourcing also helps you enjoy leaner operations and streamlines your project management processes by removing certain operational tasks from your project timelines.
Train your employees to enhance your business efficiency
Investing in your team will create an incredibly healthy and positive working culture. It will also help you enhance your business operations because your teams will be more knowledgeable in modern business solutions and processes.
For streamlined processes to take effect in your business, they must be upheld by your workforce. Training ensures that your employees are all on the same page, prioritise the same values, and are working towards the same goals in a synchronised and coordinated manner.
You will find that achieving efficiency is easier with a cohesive, dynamic workforce that feels challenged and knows that their personal growth is valued by their company.
How an experienced project management consultant can streamline your processes
Kronos Group is a team of 120+ highly skilled business consultants dedicated to leveraging their expertise in the fields of procurement, finance, and project management to help you transform your business operations.
Our dedicated team offers expertise in the following areas:
Governance and stakeholder management
Planning
Risk management
Business cases
Contact Kronos Group today to find out more about how a professional consultant can help you streamline your project management systems.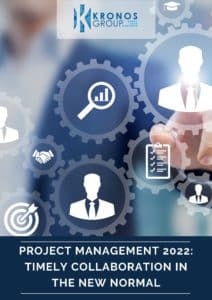 Download our free eBook to learn more about how to optimise your project management function post-crisis