Understanding quality management for project management excellence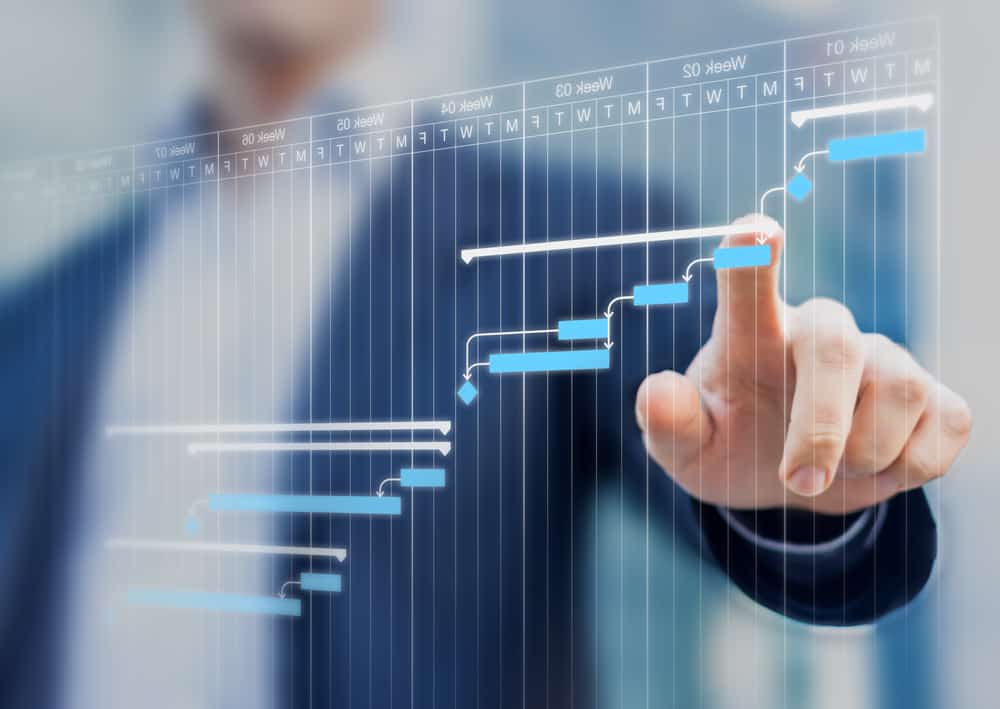 Summary:

Project quality management includes the processes and activities that determine the policies, objectives, and responsibilities of a project, which are formulated to ensure its objectives are met.

Project quality management relies on policies and procedures to implement, within the project's context, the organisation's quality management system. It also supports continuous process improvement as undertaken by the organisation.

Overall, it works to ensure that project requirements, including product requirements, are met and validated.

Read our blog post for more on quality management for project management excellence.
Quality management (QM) is about ensuring that project management activity meets both stakeholder objectives and high-performance standards. Quality is met when a project satisfies stakeholders requirements and keeps them happy.
It is important to note that quality management is not an independent process separate from actual project work. Instead, QM is a continuous process incorporated into all steps of the project. The goal is not to fix poor quality output at the end of the process but to ensure output meets certain quality standards mid-production.
The importance of quality management
Quality management is important because it ensures customer satisfaction. By integrating QM into project management, you make continuous improvements to the production process, eliminating inefficient steps and consistently improving the final product.
In the long run, quality management can reduce operational costs (by removing inefficiencies) and improve the quality of output, generating higher returns for your business. But most importantly, having quality management checks ensures that stakeholder expectations are met, making it much easier to keep them happy.
Having procedures to ensure quality prevents any mistakes from leaking into the final product. Quality management acts as checks and balances system to identify errors and rectify them, preventing a disastrous fallout and the costs that come with it.
Incorporating quality management into projects
To merge QM with project governance, you need to identify quantifiable variables that measure quality alongside your budget, scope and estimated timeline.
Incorporating quality into the process can prevent any untimely delays that will throw the project off balance and off-budget. For example, if a donor is not satisfied with the outcome, then the team must accommodate the donor's needs, forcing them to rework their entire schedule and budget. Quality management ensures that this does not happen by helping you consider stakeholder needs at the beginning of the project.
But how do you convert quality management into quantifiable variables to use alongside your budget and timeline?
The first step is to breakdown quality management into the following processes:
Quality management planning
Quality assurance
Quality control
Quality improvements
Quality management planning refers to the process behind finding quality requirements for the project. Project donors, beneficiaries and other relevant stakeholders set their expectations for the project so that all relevant parties understand the expected outcome from the project.
Quality assurance is about auditing quality requirements and results to ensure standards are met and goals are achieved. Once goals are met, it becomes much easier to set a plan or a series of checklists that can be used during the project management phase.
After quality management processes are in place, it becomes much easier to break them down into measurable characteristics. Some of these qualities include timeliness, relevance, functionality, suitability, performance, reliability and timeliness. Once these qualities are found, we can find the right KPIs to measure them.
This makes it easier for all parties to consider quality in terms of outcomes, delivery rate and technical processes.
Setting up a quality management plan
To create a suitable quality management plan for the project, the project manager needs to be familiar with what stakeholders need. A well-thought-out quality management plan will have a detailed policy for the team to implement, along with a statement of the resources needed to assure quality.
Furthermore, the plan needs to state what additional activities help maintain quality. However, incorporating quality into the plan will be tricky because you need a team to identify the necessary resources to set policies and draft the necessary documents. Finally, if any changes are made, they need to be reflected in the quality management plan.
How can Kronos Group help you incorporate quality management into projects?
Kronos Group is a consulting firm specialising in procurement, financial management and project management services. We help businesses optimise spending and maximise value in their transactions through a variety of services, including spend optimisation.
If you are looking to strengthen quality management processes, then Kronos Group can help you achieve that goal. Our consulting team will assess your activities and guide you to successful project completion by examining your stakeholder management, risk management and governance policies and advice you on the best way forward.
Contact Kronos Group for a thorough examination of quality management processes for future projects.
Accelerate your recovery thanks to project management
Strengthen your quality management processes
Explore phased and concerted solutions to help you restart your organisation