The signature traits of an expert project manager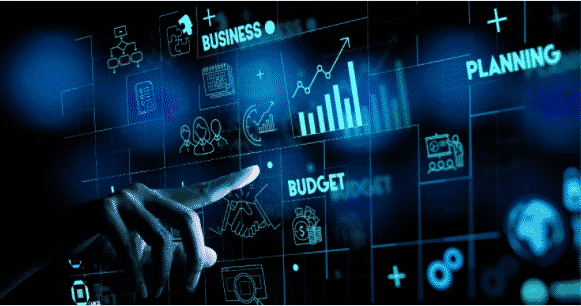 It takes a lot more than technical skills and know-how to become an expert project manager.
A project manager plays the leading role in the planning, execution, monitoring, controlling, and closing of projects. This makes them accountable for the entirety of the project from the scope, project team, resources, and its final success or failure.
A project is generally a one-off endeavour undertaken by a business to enhance value addition and create an opportunity for growth.
As a business consultant, I've witnessed the transformation that is generated under the guidance of a skilled project manager. As the leader of a project, the techniques leveraged by your project manager can make or break your project and may even accelerate your crisis recovery.
Your project manager can enhance a project that already produces high value or can boost a smaller project to create far more value than initially anticipated.
While the role of a project manager may seem deceptively straightforward, there are several factors that affect the final delivery and success of your project. Many of these are a direct result of the decisions your project managers make.
A skilled project manager can get the most out of your team
A project is only as strong as your project team.
A project manager can only be considered an expert in the field if they're able to leverage the diverse skill sets of each individual within the team while driving the project forward.
Some of the soft skills a project manager needs to successfully manage a team and run a project are leadership skills, motivation, good communication skills, conflict management, trust-building, confident decision-making, and planning skills.
Improving your project management function may seem like a daunting task. With the right expertise and guidance, however, your company can acquire industry-leading expertise in the project management field.
At Kronos Group, we understand the value of people development and ensure that our skilled team of 120+ professionals have opportunities to grow and develop their skills through our Centres of Excellence and numerous training programmes.
We provide best-in-class project management training for project managers through comprehensive global programmes including theory, case studies, role play, and best practices-sharing.
These coaching programmes are designed to boost the value of your workforce and provide a sustainable method of value addition. Make use of our in-company training for tailor-made solutions to establish your Project Management Excellence Academy or specific training programmes to meet your needs.
By providing your teams with the support and expertise they require to succeed, you boost the value of the project management function in your business and ensure that the skills of your project manager are complemented by an equally skilled team.
Maintain streamlined project management practices
The more transparent and streamlined a project management function is, the more efficient your business processes will become. This streamlined efficiency and higher value addition can be achieved in a contemporary workplace through digitalisation and outsourcing.
A project manager can transform a project by leveraging the right digital solutions. Digitalisation can help you save time, make the management of large-scale projects easier, reduce the margin of human error, and ease collaborations between various departments and teams.
Outsourcing, on the other hand, can help you add higher value to your project by outsourcing lower value-added tasks and freeing up time and resources for higher value-added activities.
A few operational project management tasks you can outsource are planning, monitoring, and steering committee preparation. By outsourcing specific tasks to external professionals, you add higher value to your operations while maintaining your standards.
Project managers must ensure that the project sticks to budgets and timelines in order to be completed successfully. These integrations between project management and other critical business functions emphasise the need for efficiency and transparency, without which the role of the project manager becomes more difficult to navigate.
How Kronos Group can help you enhance the skills and work of your project managers
Kronos Group offers business transformation solutions in the procurement, finance, and project management fields. Our 120+ professionals offer their expertise in advisory, business transformation, spend optimisation, and operations consulting.
Leverage our project management expertise and discover targeted solutions and higher value addition across the board. Contact our experts for more information on how Kronos Group can help you enhance your operations.