Strategic steps for procurement cost reduction to strengthen your organisation's bottom line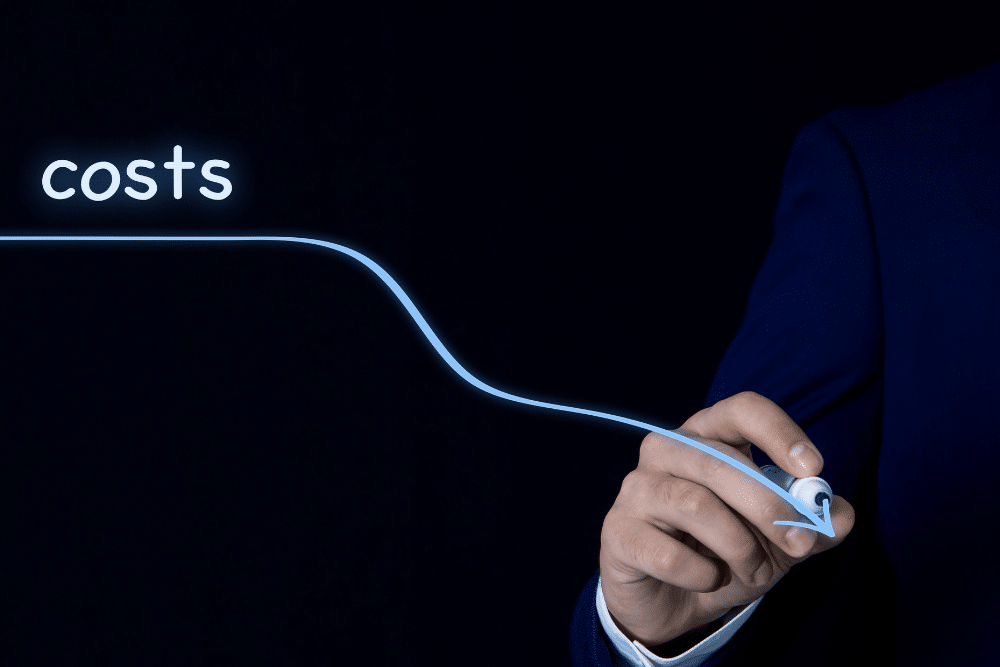 Summary
For your business to survive and thrive during these trying times, you need to ensure that there is no stone left unturned when it comes to ensuring profitability. Procurement costs may be the simplest place to start in this endeavour and create the biggest impact towards a stronger bottom line.
A few strategic steps can be recommended for organisations that are eager to make this change. Knowing where your organisation stands is essential before coming up with a remedy, which is why you need to conduct a thorough procurement spend analysis beforehand.
Next, re-evaluate relationships with vendors and consider alternate suppliers to identify where there is room to manoeuvre and negotiate. This could result in better discounts and more favourable terms.
Throttle up the efficiency of the procurement function by taking actions that leverage the latest procurement technologies and steer your procurement process to be sustainable in the digital era.
Consider outsourcing low-value-adding procurement tasks by freeing up resources and making a rapid and considerable impact on profitability.
---
The procurement function often makes up the highest proportion of expenditure in the form of purchasing raw materials, especially in organisations that are engaged in manufacturing, construction, and re-distribution.
While procurement costs are a normal part of any healthy business operation, it needs to be managed effectively. Procurement costs that are unjustified and unmanaged have a direct impact on profitability, affecting the bottom line adversely with the potential to sink businesses deeper into debt or result in bankruptcy—especially during the current trying times.
Rising procurement costs in line with the expanding operations of your business are expected and may not always be bad news. When a business grows, however, it is extremely challenging for organisations to identify which costs to cut back on, necessitating a clearly defined procurement cost reduction strategy.
In facilitating this, a few strategic steps can be laid out to establish a well-defined roadmap that organisations can follow to optimise procurement costs.
Conduct a thorough procurement spend analysis
The goal of this phase is to extract critical insights on all expenditures that are incurred related to procurement; this helps the organisation in identifying the avenues available for procurement cost reduction while differentiating the critical costs from the non-critical procurement costs.
A detailed analysis of procurement trends and cost centres needs to be carried out to determine whether the rates of procurement spending are justified. Any costs that are deemed to be unnecessary can then be eliminated.
The procurement spend analysis should result in spend optimisation—the streamlining of the entire procurement process for your organisation—while giving you a clear picture of the current situation regarding procurement.
Re-evaluate relationships with vendors and consider alternate suppliers
The aim at this stage is to determine whether your organisation gets the best return on procurement spend while discovering new avenues to further increase these returns and procurement efficiency.
Start with a cost-benefit analysis based on prices, quality, lead times, and other relevant criteria on the existing vendors as well as other potential suppliers meeting the requirements of your organisation.
With the insights derived through a detailed comparison of different suppliers, you will be able to identify the most cost-effective options for procurement, which when adopted will yield higher profitability.
Better contract management in procurement can be used to negotiate more favourable terms on existing contracts or with entirely new suppliers to guarantee sustainable procurement cost reduction for a healthier bottom line.
Another favourable outcome at this stage is the possibility of closer collaboration with your supplier network where you can jointly work towards reducing procurement costs through better alignment.
Leverage the latest procurement technologies
Integrating new technologies into the procurement process can be recommended as a vital step towards procurement cost reduction. This will allow you to streamline the procurement process of your organisation further through the utilisation of procurement software, which can result in reduced administrative costs and greater efficiency.
E-sourcing tools will also enable your organisation to swiftly compare the best prices and quality among numerous suppliers for more effective sourcing that can result in lower purchasing costs and higher profitability. Likewise, procurement software can help you automate many tasks throughout the procurement function, which saves time and effort.
Frameworks such as Procurement 4.0 allow organisations to integrate technology into their procurement function in a more holistic way, allowing them to build a seamless, effective, and modern process for procurement.
Using procurement technology, such as e-sourcing tools, also allows your organisation to access critical information derived from advanced supply chain analytics that can be relied on to take strategic action towards improving profitability.
Consider outsourcing low-value-adding procurement tasks
The resources each organisation can contribute towards procurement are limited, and the challenge lies in utilising these limited resources to achieve peak procurement efficiency.
Differentiating the high-value-adding procurement tasks from the low-value-adding procurement tasks in your organisation, therefore, is important to ensure that your procurement process is geared towards returning the highest value.
There are opportunities to derive significant value through procurement outsourcing services offered by service providers that specialise in procurement, allowing your organisation to benefit from top-notch procurement practices at a lower cost that will contribute to healthier bottom lines.
Outsourcing the low-value-adding tasks to a specialist procurement service provider will free up the vital procurement resources in your organisation to focus on improving effectiveness in high-value-adding procurement tasks, giving you more time and resources to improve profitability.
Herald procurement transformation through procurement cost reduction
Revamping your procurement strategy towards reducing procurement costs may be the first step along the way to usher in procurement transformation to boost the procurement efficiency and profitability of your organisation to the next level.
Processes that worked well in the past are rapidly becoming obsolete in a fast-paced procurement environment. You must, therefore, actively monitor and update your procurement strategy to ensure healthier bottom lines are maintained throughout.