The procurement maturity model: Where does your organisation stand?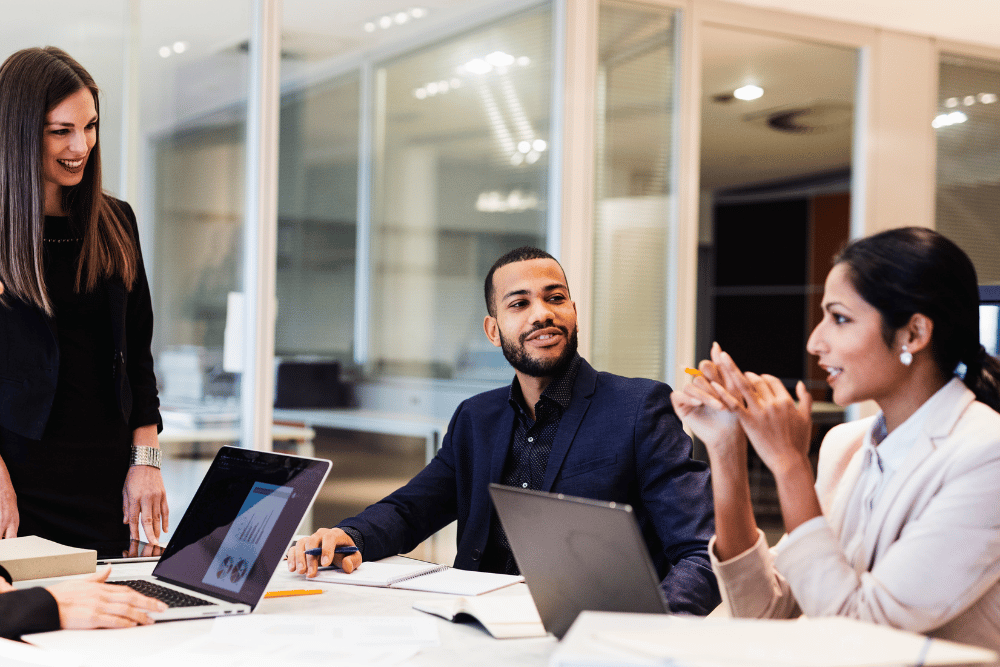 Summary
Learning where your organisation currently stands in terms of procurement maturity and clearly identifying any gaps, while laying out decisive procurement goals for the future, could be the difference between operational profits or losses in an uncertain business environment.
During these trying times in which businesses have to adapt swiftly and be highly flexible, it is important to understand how optimising procurement can benefit your organisation. It is, therefore, also important to prioritise understanding what a procurement maturity model can do for your business.
The entire exercise aimed at understanding the current procurement processes and making tailor-made improvements to fit the unique case of your organisation begins with determining procurement maturity and knowing where your business stands.
The ideal result that is expected from subjecting a procurement function of a business to a procurement maturity framework is demonstrating how procurement maturity assessments lead to strategic improvements while encouraging organisations to take the next step in realising procurement excellence.
---
Knowing where the current procurement processes of your organisation stand in terms of procurement maturity is essential to optimise your supply chain and procurement strategies.
Maintaining a procurement function that operates at peak efficiency ensures that your business can maximise its return on procurement spends while keeping purchasing and other related costs at a minimum—contributing directly towards profitability.
It is critical that your procurement processes and strategies evolve to better match the constantly changing procurement environment, to benefit from new opportunities in the procurement space and to mitigate new challenges arising from a turbulent procurement climate.
Hence, the requirement for a proven procurement maturity model is clear—to map out a reliable path that organisations can follow to maximise the effectiveness of their procurement processes and strategies, in the quest to achieve procurement excellence.
Understanding what a procurement maturity model can do for your business
The right framework for assessing procurement maturity will play a vital role in assessing and improving the overall procurement processes and performance within your organisation.
Generally, the model will consist of several levels that correspond to the level of maturity instilled within the procurement practices and strategies of each organisation. For example, a startup in its first year of operation could have a procurement maturity level of 1, while a well-established corporation with operations spanning a few decades may be at a procurement maturity level of 4.
Procurement maturity is not simply based on the duration that organisations have been in operation; rather, it uses a comprehensive set of tools as well as tried-and-tested methods. The exact levels and criteria used will vary based on the specific model being applied.
The overarching goal of applying a proven model to assess procurement maturity within your organisation is to pinpoint areas for process improvement, ultimately laying out a clear roadmap that your organisation can follow to integrate the suggested improvements.
This exercise will allow your business to save time and money invested in procurement, improve the overall efficiency of the procurement process, and mitigate risks arising from procurement-related problems.
Determining procurement maturity and knowing where your business stands
Conducting a strategic procurement maturity assessment of the current procurement process within your organisation is the first step in determining where you stand in terms of procurement maturity.
The assessment provides valuable insights and a detailed understanding of how effective the current procurement processes are and the results are extremely useful in amplifying the strengths of the current procurement processes and remedying any weaknesses—for maximum performance.
The assessment detailing procurement maturity can also help businesses fine-tune their procurement strategies to leverage opportunities arising from the ever-changing procurement landscape, such as the integration of innovations in digital procurement to boost supply chain efficiency, as well as to better prepare for any anticipated threats, such as supply chain vulnerabilities.
Demonstrating how procurement maturity assessments lead to strategic improvements
For a procurement strategy to be deemed accurate, the results achieved through decisions taken need to be proven and validated through clear facts and evidence. Strategies that are grounded on educated assumptions may also prove to be accurate over time, which will add greater validity to strategic decision-making within your organisation.
The perfect maturity assessment technique will be guided by relevant data collected through surveys and interviews which will be validated prior to being analysed and finally compiled in a detailed report with insights and targeted recommendations.
As your organisation grows and changes constantly, the requirements from the procurement process will change in turn and need to evolve to meet new goals. A maturity assessment will assist you in defining which stage of growth your organisation is at and in identifying the specific strengths and possible vulnerabilities that your procurement function may be subject to along this stage.
Via the insights gained in the procurement maturity assessment, your procurement strategy will be supported with reliable data in real time.
Follow the pathway through procurement maturity toward procurement transformation
An effective procurement maturity model is geared towards assisting organisations to reach their maximum procurement capacity and capabilities, which often necessitates a complete transformation of the existing procurement processes, allowing businesses greater flexibility and strategic depth during challenging circumstances.
Even though procurement maturity assessments can yield good results for businesses, success will depend on the accuracy and thoroughness of the framework used—a truly competent model for procurement maturity can generate results that help you lead highly successful procurement transformation and drive your business to reach new heights.