Practical steps towards achieving successful global procurement transformation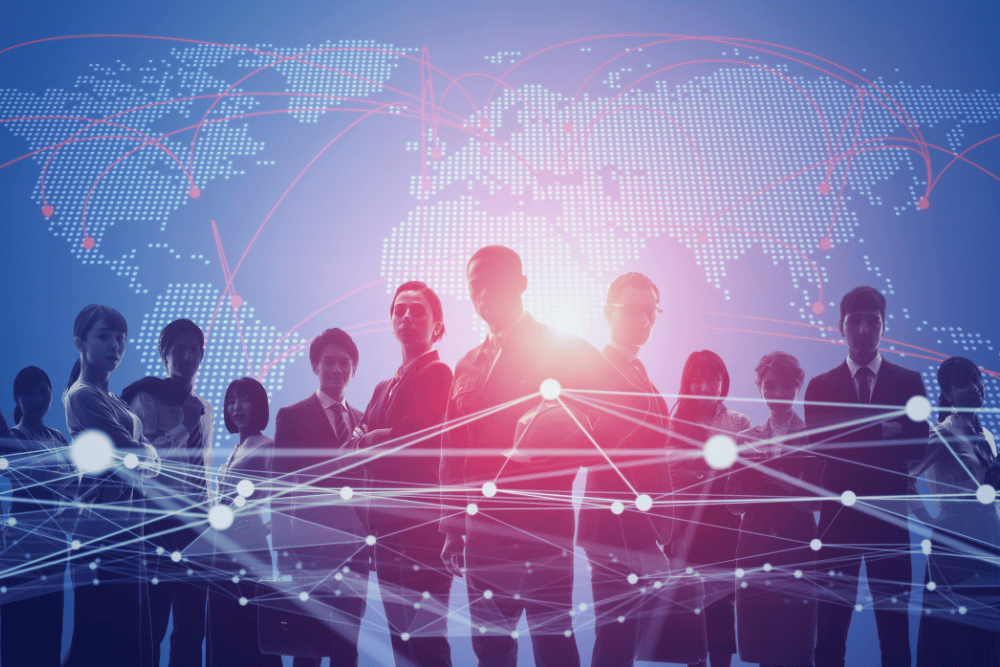 Summary
Businesses are highly incentivised to widen their supply chains to reach more countries, driven by the cost and competitive advantages that come with the importation of foreign-made raw materials. This lets them move assembly closer to the market or outsource manufacturing to destinations that allow labour costs to be optimised.
Businesses need to follow a practical approach that will ensure effective change management to the overall procurement process when seeking to transform procurement.
Transformation should be initiated with organisations gaining a clear view of their requirements as well as an idea of their capabilities and resources available—this brings up a need to conduct a procurement audit.
The insights gained will then allow a business to take strategic steps towards planning and implementing changes to transform its existing procurement strategy and process.
Once implemented, businesses will need to constantly monitor, review, and fine-tune the performance of the newly implemented changes while making the necessary adjustments to establish a sustainable transformation of the procurement processes.
---
As business operations increasingly become more global, the dependence on global supply chains has also grown steadily, with manufacturers sourcing different components and raw materials for their products from vendors across the globe. This has led production to be based around seamless procurement processes that guarantee consistent supply together with lower lead times.
The fragile nature of the existing global supply chains, however, was exposed within the past couple of years due to the disruption of shipping that was caused during the COVID-19 outbreak. More vulnerabilities were seen during the obstruction of the Suez Canal in March 2021, as traditional processes for global procurement faltered.
Such events highlight that businesses can no longer purely rely on conventional models for procurement, and stand to gain added value through procurement outsourcing services offered by organisations specialising in procurement to maintain seamless operations and avoid any bottlenecks in supply.
Businesses that successfully achieve global procurement transformation can better optimise operational efficiency and eliminate some level of risk associated with obsolete procurement practices. They can do so by taking some practical steps.
Conduct a procurement audit
To manifest successful procurement transformation, businesses need to stay ahead of the ever-changing global procurement environment while being flexible enough to adopt the latest and most effective procurement process.
The aim in this stage is to give businesses a clear view of what results should be targeted through the change, and this is where the procurement audit comes in:
Set a realistic transformation vision and goals: Study the current procurement process in detail and identify areas for improvement and better optimisation. This should result in a set of guidelines that define the requirements of the business, leading to the formulation of realistic goals to be achieved as well as a clear vision for the change.
Audit the current procurement environment: Evaluate recent innovations in the procurement space such as digital procurement options, and study if and how they fit in with the transformation goals and vision, selecting suitable upgrades that will make considerable improvements to the organisation's procurement efficiency.
Bridge any gaps: The organisation should determine if adopting the new procurement procedures will leave any gaps in the overall procurement process. If so, businesses can come up with their own novel solutions or benchmark practices that work for similar businesses.
Take strategic steps towards planning and implementation
Stringent planning and proper implementation are required to ensure the procurement process is implemented flawlessly.
The common areas that businesses should focus on during this stage are as follows:
Engage key stakeholders: Communicate the planned changes with all parties who play a key role in the procurement process both within and outside the organisation. This uplifts overall preparedness towards implementing global procurement transformation.
Establish and strengthen partnerships: Initiate new partnerships with parties who can aid the organisation in succeeding with the transformation of procurement processes, such as foreign vendors and procurement consultants, while strengthening existing partnerships that help to further this aim.
Plan out an effective implementation strategy: Build on the guidelines set out previously and develop an effective strategy for implementation that fits well into the organisational context and needs. Contingency planning should also be covered during this stage to mitigate any risks that may arise.
Leverage automation and technology: Evaluate how automation and new technologies can be adopted seamlessly to boost the efficiency of implementation. Businesses should also be mindful to ensure that the use of any new procurement technologies is sustainable over the long term.
Carry out the change management process: Roll out the implementation according to the plan and review the process each step of the way. Get feedback from all parties involved in implementing the new procurement strategy and practices while setting new procurement policies and guidelines.
Monitor, review, and fine-tune the performance of the newly implemented changes
The final stage involves the continuous monitoring of the new procurement process, followed by reviewing the performance and taking note of any issues that are encountered within the operation. Businesses need to reinforce the changes to the procurement process which work well while making changes where required to continuously improve and fine-tune the overall procurement process.
Global procurement transformation—building resilient global supply chains of the future
Within this information age which has brought about the revolution of processes in every field and industry, organisations must embrace change.
As organisations look for better ways to adopt procurement, BPO is fast becoming an avenue of choice for businesses looking to update their procurement practices as this frees up their procurement teams to focus on higher value-adding tasks.
Processes for global procurement that have worked in the past are becoming obsolete, making it more important to mitigate procurement risks by swiftly adopting advances in global procurement strategies and processes.