What to consider when searching for the ideal procurement manager vacancy to accelerate your career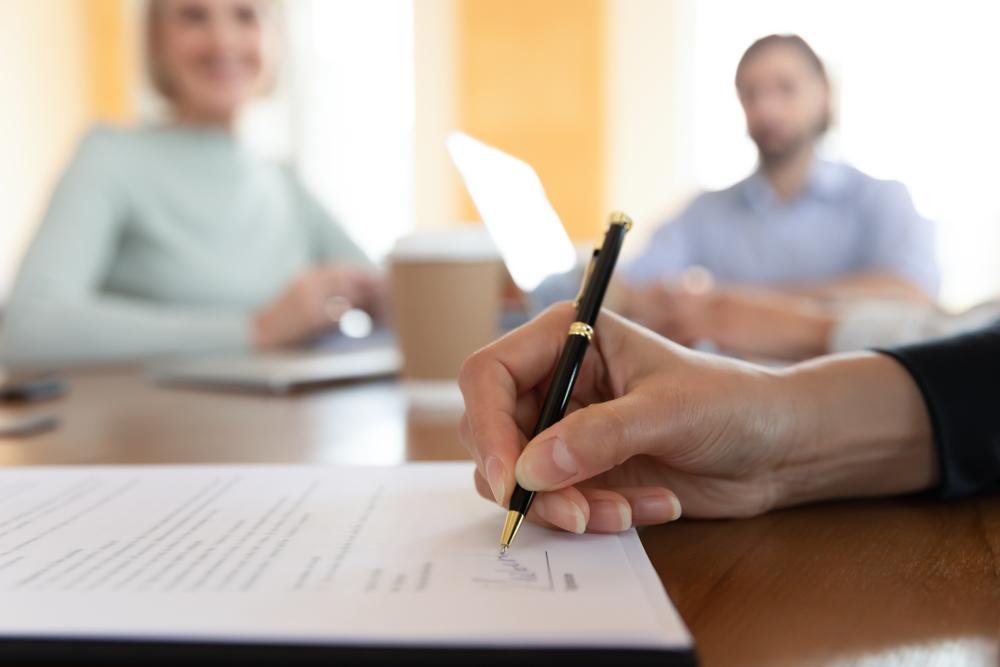 Summary
Procurement is a growing industry and the need for experienced and knowledgeable professionals is paramount.
Procurement managers have the opportunity to experience several benefits—the most important benefits being knowledge acquisition and the opportunity to work with many stakeholders and technologies.
The position also comes with numerous responsibilities that are designed to offer strategic leadership to the procurement function and drive a team of procurement professionals to deliver better results while maintaining costs.
But what should candidates consider before applying for a procurement manager vacancy?
From specified skill sets to pay scales, there are several factors that candidates should consider before applying for the right procurement manager vacancy.
As a profession that has global appeal, it is important to understand exactly what you can expect from a career as a procurement manager, and how it can help you grow to become a well-rounded, experienced, and knowledgeable professional in the field.
---
Procurement has already moved away from being merely another business function to one with significant strategic importance. Hence, high-level procurement jobs, such as the role of procurement manager, are in high demand and an increasing number of professionals are looking to either start or switch to a career in procurement.
If you are looking to make the leap into supply chain management or take up a procurement manager vacancy, now may be the right time as skill sets related to these functions are in immense demand.
Businesses are increasingly turning to supply chain and procurement management professionals to improve margins and deliver growth.
As a profession, it is getting noteworthy recognition as a major contributor to company growth and the enhancement of career opportunities for industry professionals.
What are the benefits of a career in procurement?
With the increase in demand for experienced and specialised procurement professionals, stepping into a career in procurement, especially as a procurement manager, can provide significant benefits.
One of the major benefits of—and a large part of why people look out for a procurement manager vacancy—is knowledge acquisition. Being in such a critical role, procurement managers will work with vendors, team members, and C-suite executives and use various contract management, inventory management, RFP, and ERP systems, allowing them to gain a wide range of people and technological skills.
Besides this, procurement managers are also some of the highest-paid employees in an organisation and they contribute to the overall success of an organisation by aiding the decision-making process.
What is the role of a procurement manager?
Before researching and applying for a procurement manager vacancy, understanding the role and the responsibilities involved can help an applicant establish a fundamental understanding of what is expected of them.
Traditionally, procurement managers are tasked with managing an organisation's sourcing and procurement capabilities and providing guidance to make the process as agile, efficient, and cost-effective as possible.
Some of the other traditional responsibilities of procurement managers include:
Empowering the procurement team to find and negotiate with suppliers and vendors to secure mutually beneficial terms
Reviewing and negotiating existing procurement contracts
Establishing and maintaining long-standing positive relationships with vendors and suppliers
Evaluating risks in procurement and planning contingency plans to ensure an uninterrupted supply of goods and services
Creating and monitoring the procurement budget and promoting cost savings
Preparing procurement reports
But with the procurement function itself going through a seismic shift because of procurement-focused technological advancements like Procurement 4.0, the role of a procurement manager has also expanded.
Today, a procurement manager's role involves managing the digital scope of the function, suggesting and implementing optimisation strategies to improve productivity, and taking on the traditional role of guiding the team.
In addition, the role of a procurement manager has become strategically important and they are expected to get involved in the strategic decision-making process to ensure that all business functions are in perfect synergy.
What should you consider when looking for a procurement manager vacancy?
Since this can be a highly technical job, it is beneficial to look at the skills required for the job.
Most procurement manager vacancies require applicants to hold at least a Bachelor's degree in logistics, supply chain management, or business administration.
Applicants will need some level of experience in using various software solutions such as supplier management, inventory management, and eAuction tools.
They will also be required to display exceptional attention to detail, organisation skills, people skills, and leadership skills.
While the job has expanded over the years, not all organisations view procurement as a strategic function.
It is, therefore, beneficial to look at the responsibilities of the advertised vacancies to understand the job. A role with a narrow scope will not allow procurement managers to contribute much to the overall success of a company.
With it being a highly demanding job, looking for vacancies with fair compensation must be a top priority for applicants.
Today, procurement manager vacancies are among some of the well-paid professions, and with the right experience and exposure, you can be well on your way to earning a comfortable salary while advancing your career.
A career in procurement is a global profession
Procurement professionals often find themselves being able to travel around the world, working for different companies in different industries and positions while still being within the procurement profession.
One of the beneficial aspects of being a procurement professional is that the specifics of the role remain largely the same, and your ability to be employed anywhere in the world becomes much greater.
If you are searching for a career that will give you tremendous exposure to different industries and offer you opportunities to be employed anywhere, the role of a procurement manager could be the right career for you.