Why the cost and effort of remote procurement training may be what your company needs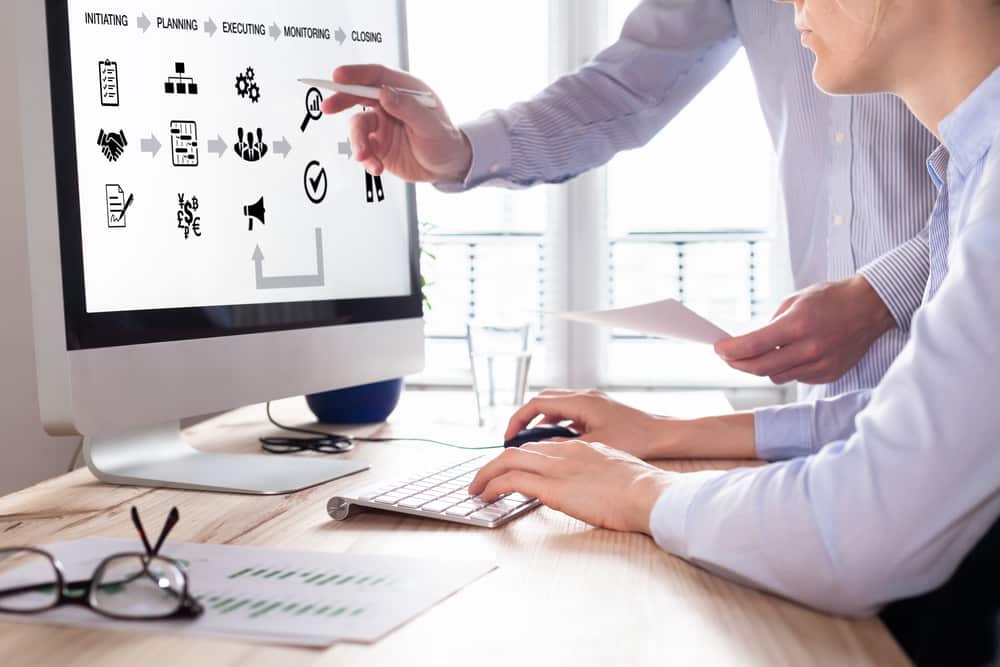 Summary
Getting accustomed to the new normal means that your business operations must move away from short-term survival and towards driving value in more sustainable ways. Having witnessed the impact of COVID-19 in 2020, we know this means preparing for a future of remote working.
Training helps your teams work together: Due to the nature of procurement and the many risks involved, transparency and visibility are key to ensuring efficient procurement. Transparency and visibility are also factors that are impacted by remote working practices. Training can eliminate communication barriers and help your teams maintain lines of communication at all times.
Training encourages new ideas: Every business function is shifting constantly to accommodate the changing views of consumers, competitors, and the global market. Training encourages a culture of continuous learning and improvement. It helps you build the confidence of your teams, loyalty towards the company, and ultimately ensures that the ideas and best practices your team generates are benefiting your organisation.
Training drives higher value addition: This is the bottom-line advantage of any training and development opportunity. The best way to ensure that your company benefits from the many advantages of training is to identify what kind and style of programme are relevant and execute this. Monitoring the effects of these programmes and tweaking their delivery will also help you drive higher value over time.
——————————————————————————————————————-
COVID-19 made work-from-home and remote working practices a buzzword and a much more common practice for businesses around the world.
The concept of distanced working has, however, been on the rise for many years. COVID-19 only accelerated an inevitable trajectory.
Remote working opens up many possibilities on both sides of the business-team member relationship. Not only does it expand the scope of jobs that are available for the working population, but it also lowers the operating costs of businesses that support this style of working.
As we progress through 2021, there are key realities that must inform the way we view the working environment in a world post-COVID-19, or the new normal as it is often called. The statistical reality is that 55% of organisations offer some capacity for remote work and 18% of the workforce work remotely full time.
With COVID-19 continuing to play a key role in the decisions taken by countries and companies all over the world, it is safe to say that while the vaccine rollout promises an end, that end is not yet in sight.
The safest way to work continues to be a remote working environment and companies must begin to do more than simply survive the aftermath of the crisis. They must begin to adapt to the new landscape.
While work-from-home practices are far from perfect and often bring unique challenges for teams to contend with, statistics show that a different work environment does not necessarily need to mean a difference in productivity or efficiency. In fact, 77% of remote workers report that they are more productive in their remote work environment than in the traditional office setting.
What this tells us is that while remote working may require an adjustment period, once the necessary frameworks are implemented to support it, its advantages can be enjoyed by your entire business.
The best, and in many ways the only, way to ensure that your teams are able to benefit from remote work without feeling dissatisfied and allowing their productivity to take a hit is through training.
At first glance, remote training may seem like its costs outweigh the benefits. For critical functions like procurement, which involve high risks and high financial investment, however, this is necessary.
Procurement training helps your teams work together
Procurement often involves a whole network of external suppliers. This is the feature of procurement that greatly increases the risks of its activity.
Procurement fraud is one of the most common types of fraud that occurs across any industry. The risk of procurement fraud is even greater when visibility is compromised as a result of remote working.
To maintain transparency across your procurement operations, communication between your teams must be encouraged and maintained. This requires frameworks that support this dialogue as well as a sense of unity between your teams to uphold these principles.
These frameworks can be implemented, and your teams can become more integrated, through training opportunities.
Facilitating remote procurement training also helps your teams stay on the same page and understand their common goals and how to reach them. You help your operations remain cohesive despite the distance.
Procurement training encourages new ideas
Procurement is a field that is evolving constantly.
Innovation and technology and new best practices are factors that change the landscape of the industry frequently.
When you invest in remote training opportunities and create a culture of continuous learning for every individual in your teams, the value of your team skyrockets.
Training helps you unlock dormant talents and recognise the strengths, or even the limitations, of your team members.
The net effect of this is that it gives them the support and foundation they need to come up with new ways to add value to your operations. It creates a collaborative spirit that, down the line, helps you find better ways to improve the work that you do in terms of efficiency and quality.
Procurement training drives higher value addition
This is the ultimate benefit of conducting procurement training in any form, whether remotely or on your premises.
Whether you are in need of in-company training or specific global programmes to drive up the value of your procurement function, ensuring that your teams are hitting their full potential regardless of their working environment must become a priority.
If your company wants to drive up value addition in the wake of COVID-19 or recover from the impact of the crisis, the solution remains the same.
The best way to ensure that the process of recovery is as swift as possible is by boosting the value of the resources you have at your disposal and supporting their performance.
Procurement professionals are the most valuable and flexible resource for any business looking to benefit from procurement transformation.
The cost of training programmes tends to be balanced by a rise in efficiency and more effective resource allocation. It is a valuable advantage in the aftermath of a crisis.
Build procurement resilience and success through targeted training programmes
Regular training programmes are one way through which you can prepare your procurement processes and your team for a crisis.
Because of the organisation-wide impact of procurement, the effects of these programmes are immeasurable and long-lasting. It can be felt throughout your operations.
Build procurement resilience and success today by making regular training a part of your operations.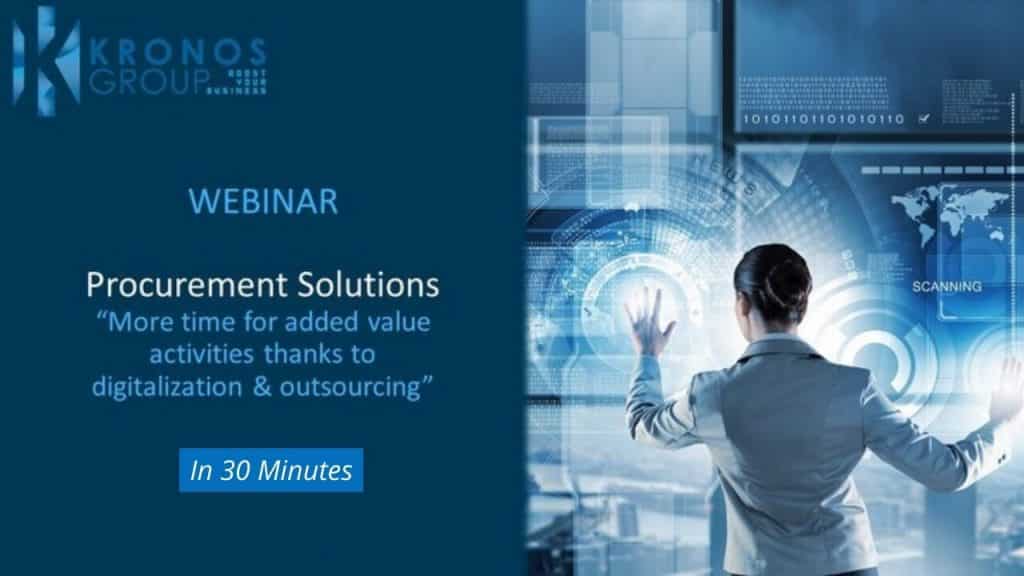 Get access to our free webinar and learn how to add greater value to your business activities through digitisation and outsourcing