Impacts of improved supply chain visibility on mitigating inflationary pressures in Europe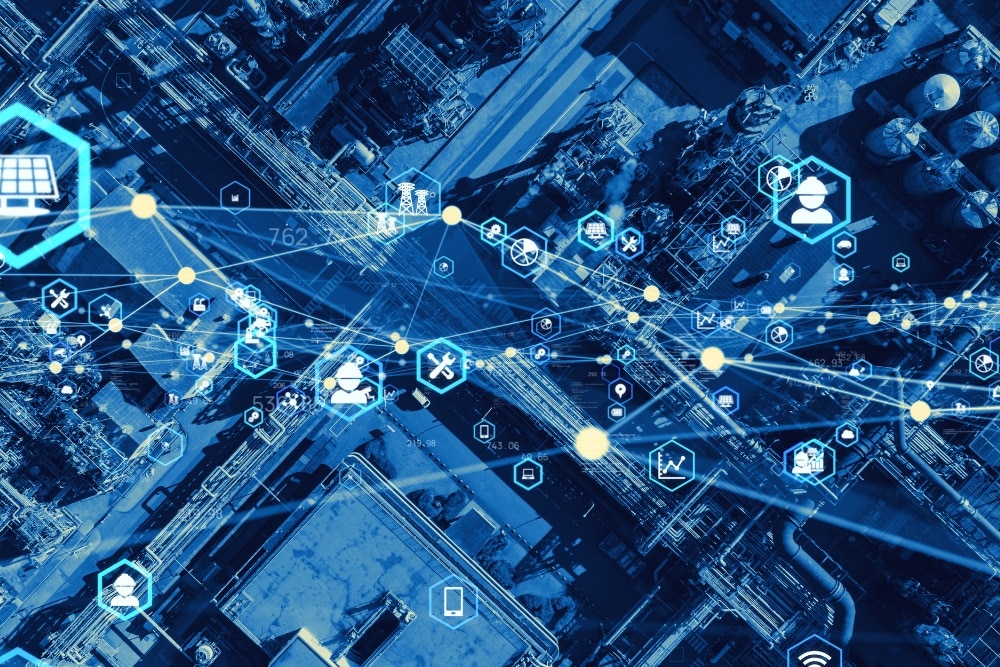 Summary
Inflation has become a troubling but necessary talking point in most business circles. Supply chain leaders are struggling to keep up with the rising prices and continue their business operations while mitigating these impacts.
One of the key components that many businesses analyse is their supply chain visibility and how they can mitigate the pressures caused by inflation that can help them achieve favourable results.
One of the impacts of proper visibility is the ability to keep supply chain costs in check by rigorously monitoring every component of the supply chain to ensure that costs are kept low without harming the quality of the goods or services.
The ability to secure materials through a robust supply chain is also one of the most sought-after goals for businesses, with adequate suppliers and logistics networks being some of the positive impacts on the supply chain.
Better visibility means better strategy. Visibility into their supply chains offers businesses the ability to establish a proactive supply chain strategy—they can come up with a feasible strategy that can overcome any challenge.
---
Today, inflation has challenged nearly every part of the global supply chain, causing businesses to transfer their input costs to end users—even at the risk of losing market share.
With the emergence of a global pandemic and a Russia-Ukraine war, these inflationary pressures have only aggravated the current situation with no end in sight.
The undeniable correlation between inflation and supply chain visibility has created challenges for businesses worldwide, particularly in Europe, where shortages and soaring prices have created a vortex of uncertainty.
With the invasion of Ukraine, European countries expect to see heightened supply instability, logistics disruptions, price inflation, and labour shortages.
Even with the severity of the current crisis, businesses must understand that with the right supply chain strategy, this cycle of inflation can be mitigated to create a more resilient, robust, and proactive system.
For decades, Europe has experienced low inflation rates but the contemporary inflationary market impacts on the social, economic, and political landscape cannot be overlooked.
European economies have seen a rapid rise in inflation from a standard norm of approximately 2% to the highest inflation in decades, leaving businesses to wonder how they can mitigate this scenario with a focus on supply chain visibility. So what are the impacts of businesses gaining visibility into their supply chains on mitigating such inflationary pressures?
The ability to keep supply chain costs in check
During times of low inflation, businesses tend to get comfortable and let their guard down. Costs reduce, supply chains move along without any major problems, and businesses enjoy healthy profit margins.
When inflation starts to increase and the profit margins narrow, businesses often find themselves racing to manage costs without a concrete strategy to follow.
Visibility of supply chains and having the ability to track every component of your supply chain from the point of assembly to the point of delivery, from the supplier to manufacturers or customers, is crucial to know where you need to cut costs.
When you have visibility, you need to carefully analyse every step of your supply chain to have a much clearer idea about which areas of your supply chain can be modified to offset the inflationary pressures.
For instance, you may find that the cost of raw materials is your biggest expenditure and through better negotiations—or perhaps an alternate supplier—you could secure a better price that reduces your overall costs.
Having a proper strategy and visibility into your supply chain is crucial to implementing the right steps at the right time to mitigate any impact that inflation may have on your business.
The ability to secure materials through a robust supply chain
Continued strain from supply chain disruptions often creates pressure on prices.
For the last two years, the global chip shortage has impacted more than 150 industries. These shortages have impacted the production of a variety of goods and services, including smartphones, laptops, PCs, aeroplanes, automobiles, medical devices, and more.
The need to secure the right, high-quality material is a vital component of any business that manufactures products. This is why businesses with acute supply chain visibility have the information they need to make future-focused decisions and prepare for any scenario.
While there are many reasons the price of goods and services increases, one of the key reasons is the lack of materials or suppliers.
Many businesses build relationships with a single supplier and depend on them to provide their crucial materials—but this should not be the case.
Businesses should ideally reach out to many suppliers—preferably those in close geographical proximity—and establish relationships that allow the business to have more options. If one of your suppliers is unable to deliver on the quality or quantity of the material required, you will have another supplier that can help to continue your operations smoothly.
Similarly, identifying alternative logistical networks or even alternative designs for your products could help you adapt to and overcome inflationary pressures.
The ability to establish a proactive supply chain strategy
With the recent disruptions in supply chains, businesses are trying to develop strategies that are much more comprehensive and capable of eliminating or mitigating such disruptions.
Visibility of supply chain operations plays a key role as supply chain leaders and teams need to understand the complexities of the company's operational backbone.
Some companies have opted to dive into the world of virtual supply chain replicas where supply chain performances can be simulated across scenarios, depicting varying levels of inflation and market volatility.
Contemporary businesses are fighting to stay ahead of inflationary market trends and are deploying and employing many techniques to do so. One of the biggest problems the world faces today is inflation. It is important to know your supply chain and expose the drawbacks to creating better systems and backup plans to overcome these inflationary pressures.
What can supply chain leaders do to help increase their supply chain visibility?
The correlation between inflation and supply chains is driving massive changes. Rising inflation is being dealt with in varying ways by businesses in Europe and around the world.
Supply chain leaders that depend on innovations and merge their businesses with them using frameworks such as Procurement 4.0 can see encouraging results in their supply chains and overall procurement function.