PEOPLE DEVELOPMENT MATTERS MORE THAN EVER !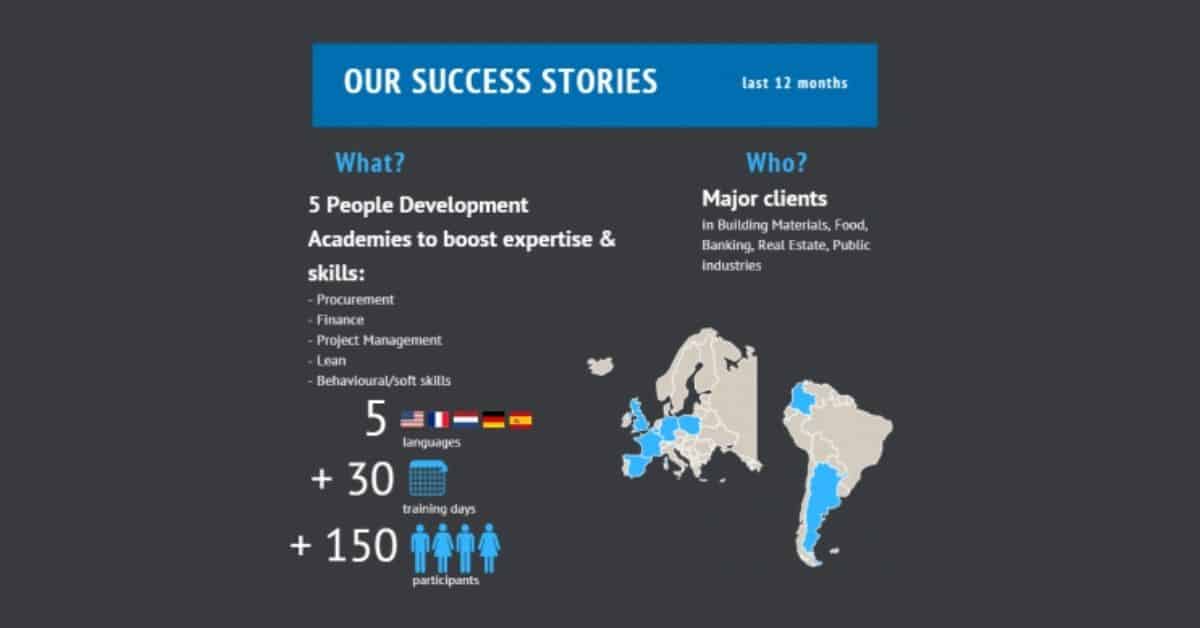 People development matters more than ever !

Continuous transformation became the norm for many organizations due to the technological opportunity and the rising competition.

The last 12 months our experts have supported 5 major clients in the upscale of their skills in : Procurement, Finance, Project Management, Lean and behavioural/soft skills.