How shifting from traditional procurement to Procurement 4.0 can help achieve cross-functional synergies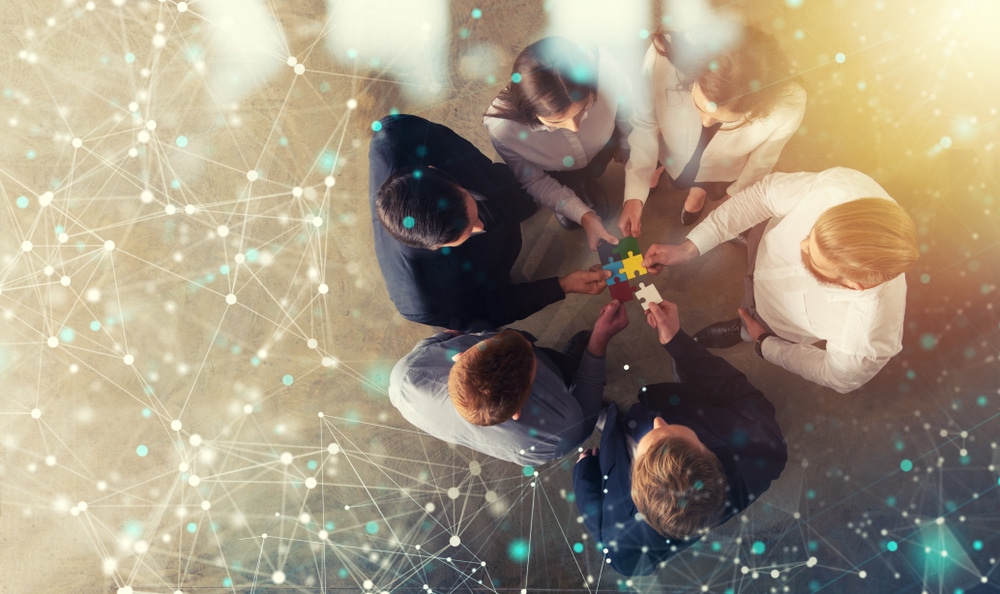 Summary
Procurement 4.0 is a fast-growing concept that promotes the adoption and implementation of digital procurement processes which contemporary businesses are racing to incorporate into their operations.
With certain government bodies across Europe and the world making these transformations mandatory in the face of unprecedented global challenges, businesses are moving away from traditional procurement techniques toward cultivating cross-functional synergies with innovative procurement practices.
Adopting e-procurement platforms to increase spend visibility is one of the key benefits that businesses are seeing in the 4.0 framework that gives them a clearer picture of their business operations and spending habits.
With technology becoming more advanced, optimising existing value chains with big data analytics has also become a reality. Businesses are keen to connect different stakeholders in different parts of the supply chain with real-time data.
Leveraging digital supply chain management (SCM) systems is also becoming a highly sought-after mechanism as cloud-based systems are offering organisations real insights into customer purchasing patterns and improvements that can be made to parts of the supply chain.
---
Procurement has always been a value-adding function in any company. Procurement, however, has always been put on the back-burner, making it non-transparent, inefficient, and non-strategic. Procurement teams spend much of their time manually maintaining invoices, approvals, and essential parts of the value chain.
Globally, contemporary businesses are coming to terms with the developments in digitisation and innovation that are creating endless opportunities for organisations to take a more digital approach to procurement.
With a combination of Industry 4.0 technologies including Artificial Intelligence (AI), Internet of Things (IoT), and data analytics, companies are revolutionising the way they function and have given way to the emergence of "Procurement 4.0".
With the advances made in AI and IoT, data can be used to offer real-time insights and bypass inefficient and unreliable methods of sharing information.
Shifting from traditional procurement to Procurement 4.0 opens the door to several benefits, including process transparency, cost reduction, and achieving cross-functional synergies. To obtain these benefits, businesses must meet changing business needs, develop new value propositions, introduce new digital technologies and processes, and integrate data throughout the value chain.
Achieving these cross-functional synergies must be driven from within the business where the supply chain is managed in real-time and internal procurement processes are updated and revamped to meet the existing demand.
Adopting e-procurement platforms to increase spend visibility
One of the key problems that businesses face in their journey to achieving cross-functional synergies is the inability to have information about what they are purchasing, from whom they are purchasing, and how much they are spending.
E-procurement platforms offer a way for businesses to maintain complete visibility into their purchasing habits and any activities across the value chain that can help improve efficiency in spending through their centralised tracking system. Businesses can leverage volume and reduce costs using this digital platform with benefits, including:
Contract of compliance: A system to track and monitor vendors and suppliers to gain insights into cost-effective practices that increase the productivity of suppliers
Internal integration: A system of improving cross-functional synergies across functions and promoting collaboration
Global procurement: A system to create a smoother process to benefit from, sourcing material from around the world
Optimising existing value chains with big data analytics
Data analytics are gradually becoming an important part of any business function. Using diagnostic, predictive, and prescriptive forms of analysis helps businesses identify patterns in payment options, buying behaviour, contractual agreements, and supply chain disruptions and thereby optimise value chains.
Using advanced algorithms to process large volumes of data and using the results to better understand customers, suppliers, and market trends and gain insights into failed business decisions can be a great benefit to organisations in helping them fast-track their procurement transformation from traditional procurement to Procurement 4.0.
For instance, if a vital component reaches the minimum value in a factory or warehouse, a purchase order can be issued to the supplier based on predefined rules using Robotic Process Automation (RPA).
This is how big data analytics are becoming increasingly important for procurement functions, and leaving the traditional procurement mechanisms behind can assist different functions in acting in unison.
Leveraging digital supply chain management (SCM) systems
To achieve cross-functional synergies, real-time coordination among different stakeholders in the value chain is necessary. SCM helps businesses achieve this through cloud-based systems that offer 100% On Time In Full (OTIF). OTIF helps businesses deduce whether their supply chains have been able to deliver the expected quantity of products ordered by the customer at the place and time required.
Once the SCM system is implemented, businesses have a much clearer picture of their procurement functions and can obtain information about a customer, such as their financials and credit ratings, and even predict future impacts on the supplier risk ratings.
Procurement organisations that are stepping into the future of procurement will be able to utilise SCM to link up all key functions of a business and create true cross-functional synergies that provide real-time information across the business, thereby forming teams that work in unison to achieve a common goal.
Procurement 4.0—creating lasting networks and synergies
The world is slowly but surely embracing digital procurement, especially with certain government bodies mandating the implementation of these platforms, creating an urgency to leave traditional procurement practices in the past and welcome the new era of supply chain management.
Businesses are also, however, experiencing certain challenges with the complexity of supply chains. Making the leap to 4.0 is, therefore, not a simple task. Businesses must work with their supply chain partners if they are to achieve 100% visibility.
As such, supply chain partners who develop the required capabilities to move with the changing business landscape will be far more likely to deliver on their promises in the next phase of procurement.