Utilising procurement services to optimise indirect spend management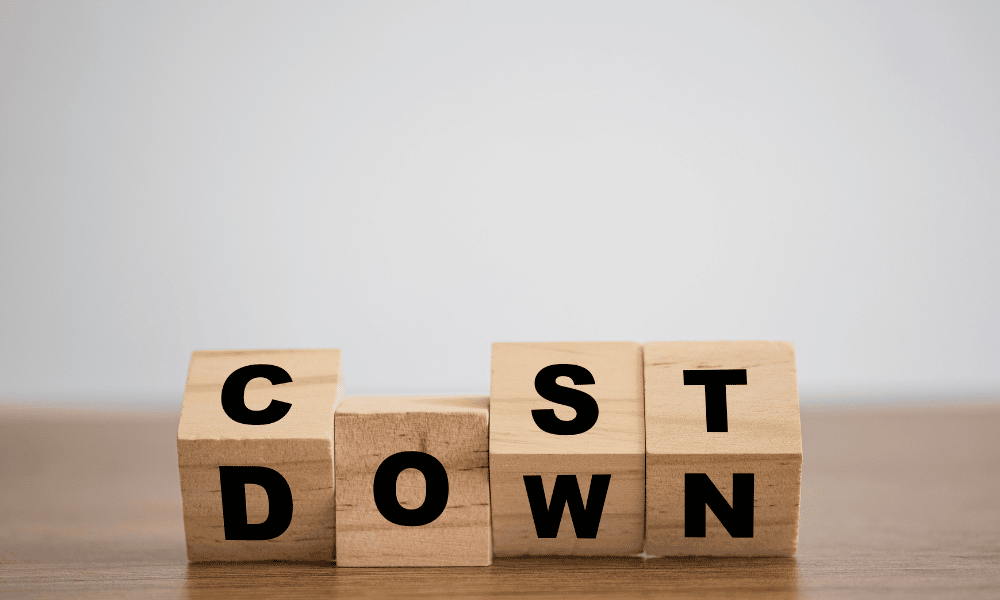 Summary
Procurement spending is rising and businesses are missing a vital component of the procurement function that is adding to this increase—indirect spending. More contemporary businesses are turning to external procurement services to help mitigate these costs since they lack the expertise and insights to create meaningful and impactful change.
One of the key ways to optimise indirect spend is by changing the company's mindset. A culture of accountability supported by the senior management is a crucial way to spread awareness to those who are not involved in procurement about the existing policies surrounding spend management.
While many pay attention to procurement that impacts the client, rarely is the same level of scrutiny given to the internal spending habits, making taking control of indirect spend management and treating it with the same level of attention as other areas of procurement, crucial for businesses.
With many turning to technology to revamp their procurement processes, investing in the right technology is a common goal shared by many to help create a more modern and future-ready procurement function capable of withstanding any unforeseeable impact.
---
Even though indirect procurement focuses on sourcing goods and services to maintain and expand a business's operations—as opposed to benefitting external clients—it can prove to be a heavy cost and minimise cost-saving potential.
It has been reported that indirect spending has been steadily on the rise with an estimated 7% increase year-on-year since 2011. With utilities, facilities management, travel expenses, and a host of other costs, indirect spending may not create a part of the supply or production cost. It can, however, have a significant impact on a business's budget and performance.
For businesses operating in multiple locations spread across different countries, this becomes even more complicated and they may face significant challenges in identifying any cost-saving opportunities.
This is where procurement services can help businesses uncover any hidden areas that are impacting their indirect spend management and take the necessary steps to optimise and create favourable spending conditions that have a positive effect on the bottom line.
By establishing a procurement team that is capable of implementing the necessary strategies to identify and manage cost-saving opportunities, there are several ways that external services can help optimise indirect spend management.
Changing the company's mindset
When it comes to indirect procurement—or indirect spend management—one of the biggest challenges facing the function is that the majority of the indirect spend is being carried out by professionals who are not involved in procurement.
When employees are unaware of the procurement policies and procedures that are in place, they are more likely to be less compliant, which leads to significant spending—and the business incurs much higher costs than necessary.
External procurement services have the potential and ability to convey these policies and develop a solid plan to educate the entire organisation on the importance of procurement and how it impacts the overall performance of the company.
They are also in a unique position to set key performance indicators to monitor and measure the compliance process, making sure that everyone stays compliant.
Aside from creating a culture of accountability, procurement professionals must also give newfound importance to indirect spend.
Many contemporary businesses do not see indirect procurement as a key component of the overall procurement strategy and, therefore, the function is being handled by junior procurement professionals who may not have the knowledge or the capacity to manage it with the sophistication it demands.
While procurement is often thought of as a function that caters to external client requirements, senior management must also identify it to be an essential element and get actively involved in optimising these processes.
Taking control of indirect spend management
There is no doubt that direct spending, which involves the purchase of product components for clients, has a comprehensive sourcing strategy involving regular buyer-supplier communications, complex contract negotiations, contract management, and supplier performance monitoring.
While all these steps are being taken in the direct spending aspect of the business, the same comprehensive approach is glaringly missing in the indirect spend management process. In the absence of these standards, organisations are more likely to waste money and forgo any inclination to conduct business sustainably and ethically.
External procurement professionals can help businesses take control of every contract by analysing, updating, and consolidating information as required.
Implementing a policy to monitor indirect spending allows businesses to obtain real-time information and achieve goals much faster. Businesses will also have a holistic approach in place to monitor all aspects of spending and have more control and transparency in their spending habits.
Investing in the right technology
It is no secret that the world is swiftly moving towards a more digital age and companies are starting to increase annual budgets to include software tools and—in the case of procurement—cloud-based procurement solutions to support effective buying strategies.
Professional procurement services are a highly sought-after way through which businesses try to automate their processes and obtain good information that enables the successful implementation of procurement strategies while also offering access to real-time information about the indirect spending of the business.
With many technologies emerging, it can be hard to decipher between the ones that will have the most impact on your business and the ones that will not. The right technology can help procurement teams monitor, manage, and minimise unnecessary spending across the organisation by analysing every purchase and transaction.
Using procurement services to impact spending
Many contemporary procurement businesses are facing the same challenges: automating procurement functions, securing supply chains, and establishing lasting relationships with suppliers.
While adapting to all this change in a short period is necessary, it can also be quite challenging and overwhelming for businesses that are unaware of the right strategy to implement.
This is where an external procurement professional—or in some cases, a procurement BPO—can help manage the risks and provide a more solid and future-focused strategy to minimise spending and maximise revenue.