Harnessing procurement analytics to fuel procurement transformation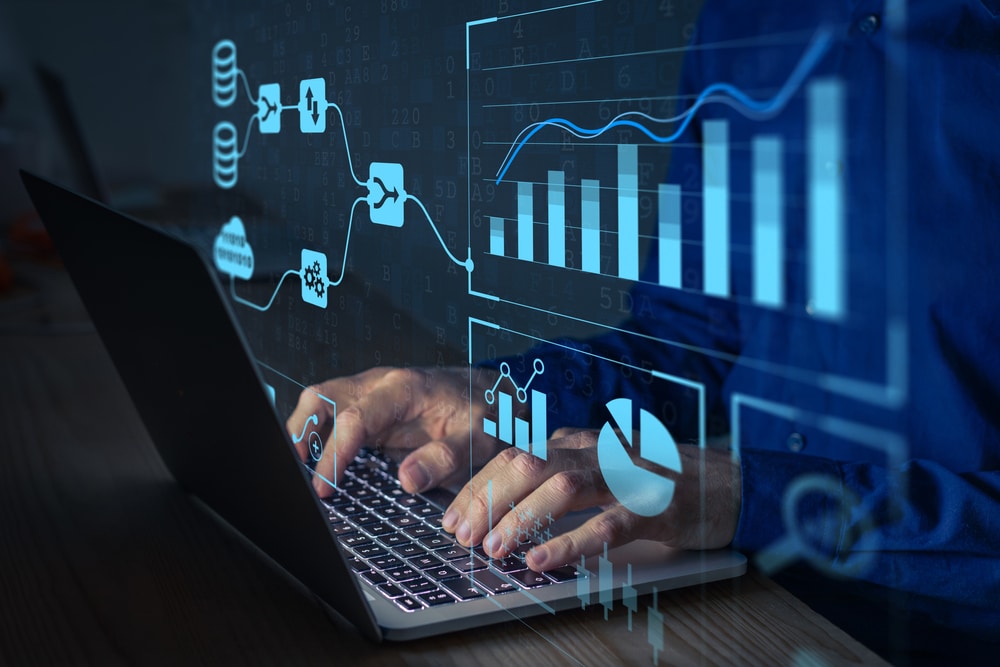 Summary
Procurement transformation consultants around the world appreciate the impact that data analytics is currently having on the transformation of procurement. Businesses too are realising the importance and taking the necessary steps to incorporate data analytics in their efforts to accelerate the transformation.
Creating the right product segmentation can have a wide array of benefits and by implementing data analytics in category management, businesses may find that it also improves their ability to build future-ready strategies.
Data analytics can also help the financial and transactional side of the business by utilising data analytics to add value to the procure-to-pay process.
Improving contract lifecycle management (CLM) by securing data analytics in contract management can help businesses perform better with added benefits like real-time data availability.
——————————————————————————————————————-
Procurement leaders and teams are surrounded by a sea of data today, largely thanks to increasing digitalisation.
While having access to a large amount of data is important, it's the organisation's ability to analyse the data that makes a significant difference. Analytics can unlock the value of large amounts of structured and unstructured data, helping the organisation achieve the desired results.
Today, procurement transformation consultants understand that procurement is accelerated by the collection and analysis of data obtained from different sources. By classifying these data, contemporary organisations can gain the insights they need to make strategic decisions about their bottom line.
Data analytics was created when businesses required a general view of procurement expenses. Today, however, organisations are aware that procurement teams take on many more responsibilities than saving money.
Over the past few years, procurement analytics have enabled procurement to become more than just managing suppliers and reducing costs, but rather a strategic function that formulates future-focused strategies that impact supply chains.
Procurement is already in a state of rapid transformation, but can data analytics further accelerate the procurement of tomorrow?
Implementing data analytics in category management
Procurement organisations are always looking for ways to improve their category management capabilities. With segmentation being a large portion of the responsibilities in category management, organisations are looking for ways to transform this function's core components to become more future-ready.
This is where procurement analytics is helping companies adopt procurement transformation. Procurement analytics can give category managers the opportunities it needs to identify savings opportunities, segment and prioritise suppliers, facilitate innovation, and address any present or future risks to the supply chain.
With the right data and analytical capabilities, businesses can facilitate a systematic discovery of opportunities and risks which can only be determined when datasets that were previously in silos can be analysed together.
Once this function is running smoothly, the procurement process can be streamlined and made more manageable. Aside from driving down the impact that potential risks may have on a business, harnessing data analytics can also boost innovation across several categories.
Utilising data analytics to add value to the procure-to-pay process
Data analytics are also helping organisations transform their procurement processes, especially on the financial and transaction front of procurement.
From procurement requisition, purchase orders, and e-invoicing to invoice matching and payment, data analytics are helping organisations create better procure-to-pay processes.
Businesses can evaluate their payment accuracy, discover rebate opportunities, identify erroneous payments, benefit from currency fluctuations, and also reduce fraudulent payments or financial transactions.
Another crucial way that procurement analytics is helping fuel procurement transformation is by forecasting scenarios that affect price changes in commodities.
Businesses are also finding that when it comes to the procure-to-pay process, data analytics can help offer more visibility for suppliers and buyers, improve supplier relationships, and also leverage negotiation power, as suppliers who have confidence in their payment statuses are willing to offer more benefits to buyers while still securing their revenue streams.
Securing data analytics in contract management
Data analytics are making a significant impact in improving contract lifecycle management (CLM).
Organisations are capable of making data-driven decisions by obtaining strategic insights from data that support better data management.
Procurement organisations can better understand if businesses are performing and more importantly, the processes that are working and the ones that are not.
Real-time data is another way that organisations are looking to make the most of their data analytics to further the transformation of procurement. In a constantly changing business environment, business leaders are looking for ways to act quickly on potential business opportunities.
Real-time data is fast becoming the best way to improve governance and reduce procurement risk. Traditional contract management mechanisms are becoming too time-consuming and offer static data.
With analytics tools, procurement teams no longer need to manually enter data, since there are several data analytics tools available that will help crawl the data for you.
Transformation led by procurement analytics
Contemporary organisations face a much different set of challenges than they did a decade ago. The constant pressure to improve productivity, drive innovation, and invest in ambitious environmental, social, and governance (ESG) goals is becoming more pronounced today than ever before.
With businesses looking to get ahead of their competitors and secure supply chains, the need to predict and develop effective strategies to counter any threats—such as uncertainty, shifting consumer preferences, hyper volatility, and disruptions in supply chains—is at the forefront of procurement.
By leveraging data and using data analytics, procurement leaders and teams are transforming their existing supply chain functions to give them an edge over their competitors. Armed with powerful insights, organisations can use the data generated to create a real impact on their bottom line and scale their businesses faster.