How sustainable procurement training can offset the impact of the looming global recession in 2023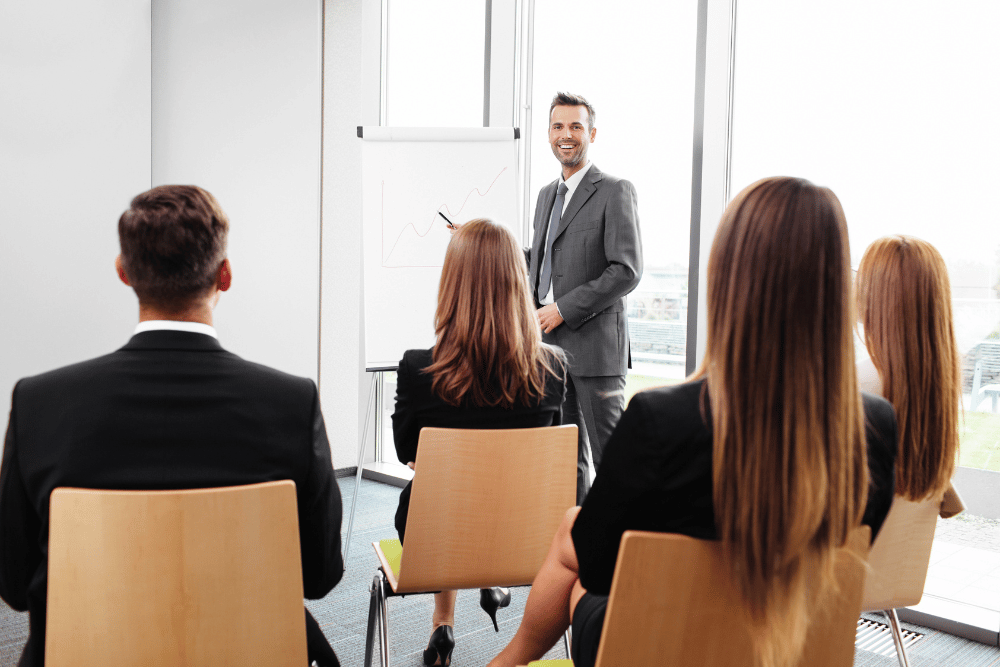 Summary
Even the most experienced economist or economic body cannot predict a recession and its impact with absolute certainty.
And even though businesses are aware of the impending recession, they may not be fully prepared or aware of how to deal with the repercussions.
Together with a sustainable procurement training programme, businesses can develop contingency plans to better prepare for market fluctuations, tighten scrutiny on spend management to ensure that they acquire the best material for cost-effective prices, and delay unimportant major expenditures that have no impact on the overall business.
Businesses need to focus their attention on preparing their procurement teams for the turbulent times ahead with the proper training that allows them to take proactive steps and create a more reliant company.
---
Even though recessions are notoriously hard to predict, some high-profile economic bodies and economists are expecting 2023 to be fuelled by a recession that may have already started.
With inflation in the UK reaching 10.1% in July, which is the highest level since 1982, history has shown that supply chains bear the brunt of these impacts. Furthermore, leading accounting firms estimate that the UK will see a 5% reduction in manufacturing in 2023 due to these economic conditions.
Procurement teams around the world, however, can control the worst effects of a recession on their respective organisations.
Armed with the right strategy, businesses can increase profitability and gain market share and many CPOs view a recession as a time for procurement to shine.
With the onset of unpredictable scenarios over the last few years, the need to be prepared for worst-case scenarios has gained greater significance.
Through mechanisms such as sustainable procurement training, organisations around the world are considering the following sustainable ways of continuing their operations and harnessing long-term growth.
Developing a contingency plan
The importance of having contingency plans has never been more crucial than today. With world economies facing continuous challenges, it is an integral part of risk management.
Contingency plans drive the reality that positive market conditions cannot last in perpetuity and that fluctuations resulting in dire economic states can cripple even the strongest of economies, as we are likely to witness in key European nations later this year.
Surveys show that procurement professionals are unprepared for the impact of a recession even though they foresee one occurring in the next 1-2 years.
Recognising the onset of a recession can be difficult for even the most regarded economists, especially without a contingency plan. This is why sustainable procurement training can be crucial.
The proper training can give procurement professionals the depth of knowledge they need to start developing contingency plans which can create more resilient companies that can successfully navigate potential economic shocks that are looming.
Tightening scrutiny on spend management
Anyone that has lived through a recession can attest to the intense scrutiny that spend management faces.
Surveys show that 60% of companies are likely to closely scrutinise spending in the travel category and 50% of retailers will focus on higher scrutiny of PO approvals.
Even though cutbacks may be a necessary step during a recession, procurement could still see a silver lining. These trends can give CPOs the opportunity they need to shine.
Together with strategic sustainable procurement training programmes, procurement leaders can train and influence their teams to make the most of their supply chains and supplier relationships.
One of the biggest setbacks that businesses saw in the recent past is their inability to secure cost-effective yet high-quality materials—this is largely due to the lack of alternative supply chain options.
Once these relationships are established—and with the right training and guidance—procurement teams can negotiate and secure multiple channels of supply and be prepared for unfavourable market conditions such as global recessions.
Delaying unimportant major expenditures
For some businesses, major expenditures may be the norm, but with economists and other experts—including the IMF—agreeing that a global recession is afoot, many have halted major projects that offer no benefits to their operations.
Companies that are recklessly pressing ahead with major expenses irrespective of the impending recession are putting themselves at risk, but such delays should not be carried out until an economic downturn is confirmed.
During a recession, businesses are trying to minimise the impacts by focusing on alternative supply chains and putting a temporary stop to individual projects that are not interconnected to other organisational projects, thereby posing no threat of destabilising other plans.
One of the reasons companies do not follow these simple actions is the lack of awareness about the implications. Having an effective procurement training programme that addresses these issues can help businesses make the right decisions at the right times.
It can also give a better idea about the proactive and reactive measures that can be taken depending on the type of crisis faced as not all scenarios are predictable or unpredictable.
Sustainable procurement training can help businesses meet their needs
With many countries experiencing inflation and the promise of a global recession in the coming year, businesses are struggling to keep up with price fluctuations.
The cornerstone of dealing with these problems is the ability of procurement teams to identify, analyse, develop, and strengthen ongoing relationships with suppliers and establish strong supply chains that can help minimise or withstand the impact of a recession.
This is why continuous procurement training programmes can help. With experts in the field guiding procurement teams, businesses have the necessary skills to be agile in a volatile business landscape and come up with contingency plans, while proactively controlling expenditures.