The new priorities shaping European business' finance strategy in 2022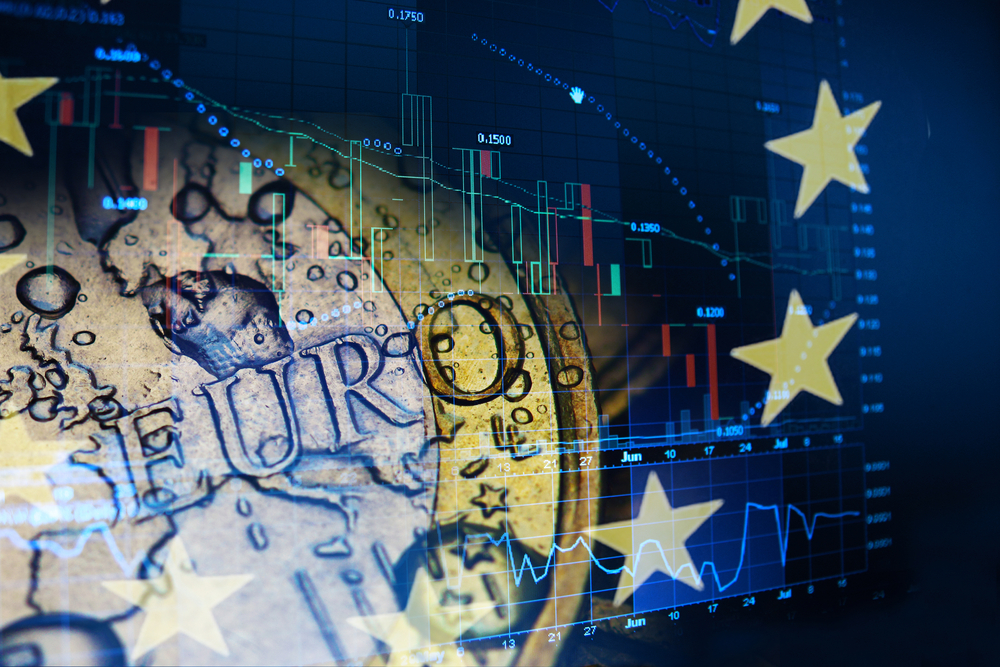 Summary
A company's financial strategy plays a pivotal role in determining how well a company will be able to respond to the challenges and priorities of the year ahead.
After the events of 2020 and 2021, it is clear that crisis preparedness will take centre stage regardless of any other priorities that govern the landscape.
Given the central role finance plays in every business decision, here is what finance professionals need to focus their strategic thinking on.
Defining priorities in Europe: European companies, functioning within the Union, must align internal business goals with larger, European priorities. This means that companies must organise resources in such a way as to help Europe compete effectively in the face of increasing globalisation, meet climate-neutral goals, support Europe's shift to resource efficiency, and adopt digitalisation at a much faster pace.
Setting a strategy to meet numerous priorities: The measure of a company's success is moving away from profitability and towards more qualitative measures. Alongside these goals, however, resilience must be fostered and sustainable steps must be taken. The challenge for a company remains in allocating resources to meet overall priorities and support continued innovation, while still preparing for a crisis.
A company, especially critical functions like finance, must rise to these challenges by achieving integrated business operations and paying greater attention to the strategies they are following.
Insulating business operations against future crises and challenges that occur in the business landscape has undoubtedly become a more pressing priority than ever before.
Apart from this natural shift in priorities, however, at the end of 2021, there are a host of other objectives a company must look to in 2022 and beyond.
Given the unprecedented nature of global events over the past few months, and the rising uncertainty that is set to shape the foreseeable future, companies across Europe and the rest of the world are forced to reckon with events that are likely beyond their control.
Despite this lack of control, a resilient strategy is still a predecessor of any successful business. That is why, as companies approach the new year, more attention should be paid to the strategy governing key business functions.
Finance is one such critical function with a decisive impact on the strategies guiding the operation of every business process across a company, alongside its overall success and profitability.
Holding this pivotal role within an organisation also means that the strategic decisions taken by finance will have ripple effects that impact the strategies of every other business function.
It is clear, from this, that a business' finance strategy is one of the first steps a company must take when charting the way forward.
Defining priorities in Europe
For European companies, reaching out to the global landscape from within the Union, European priorities are a focal point.
Meeting global demands, internal objectives, and regional priorities are part and parcel of operating in the landscape that Europe-based companies claim.
This means that every business priority must necessarily meet and respond to the wider Union priorities that include helping Europe compete more effectively in the global market; meeting climate-neutral goals on the path to helping Europe become a modern, resource-efficient economy, and accelerating the path towards digitalisation and technological innovation.
The goals that are forming for the next few years are necessarily qualitative and higher value-added than purely profitable.
Growth for global companies over the coming years is set to be measured by different, more sustainable benchmarks and companies will follow suit when forming their internal goals.
Setting a 2022 finance strategy to meet numerous priorities
As business priorities become more qualitative, so do the methods through which a company can meet these priorities.
It is no longer enough to beat out the competition, a company must balance and think through a host of different factors at all times. This takes a much more strategic outlook than before.
While the three main priorities for finance strategies in 2022 remain competitiveness, climate neutrality, and digitalisation, these must be balanced alongside overall resilience and a sustainable growth framework. This means that even as resources and finances are funnelled towards meeting these goals, a company must be equally ready with a crisis management and recovery plan.
This will be at the top of every business professional's mind after the events of 2020 and 2021. The question that remains is how this preparation can be set in place without taking away from the achievement of any other priority.
It is important for companies to start shifting their focus from crisis survival to innovation. This is not possible, however, if resources are scarce or are wasted inefficiently.
Finance plays an instrumental role in ensuring that this does not come to pass.
A company's biggest strength, and ability to achieve the many priorities it has set for itself, will be aided by the adoption of an integrated approach to every move it makes.
For example, it is not enough to simply implement digitalisation with the knowledge that it will lead to more environmentally friendly business operations; a company must assess all possibilities to choose a digitalisation pathway that does not just prevent environmental harm, but makes an active, positive contribution to safeguarding the environment.
What may seem like a much more complex, strategic undertaking, will be worth the effort once a company is able to meet the priorities they set out to achieve in their strategy.
Putting strategy into action
At the end of the day, your finance strategy cannot account for every eventuality or challenge that may arise.
What it can do, however, is help create a roadmap based on your resources and cash flow to help you reach your mission and goals. By ensuring that your finance strategy addresses the priorities that are defining the European landscape, and requirements needed to innovate in the years ahead, your business can set key performance indicators and align all processes and teams to reach the best performance possible.
Support in the form of finance advisory can help you take steps to prepare for the future with confidence and knowledge of industry best practices.