Finance 4.0 and the future of distanced business operations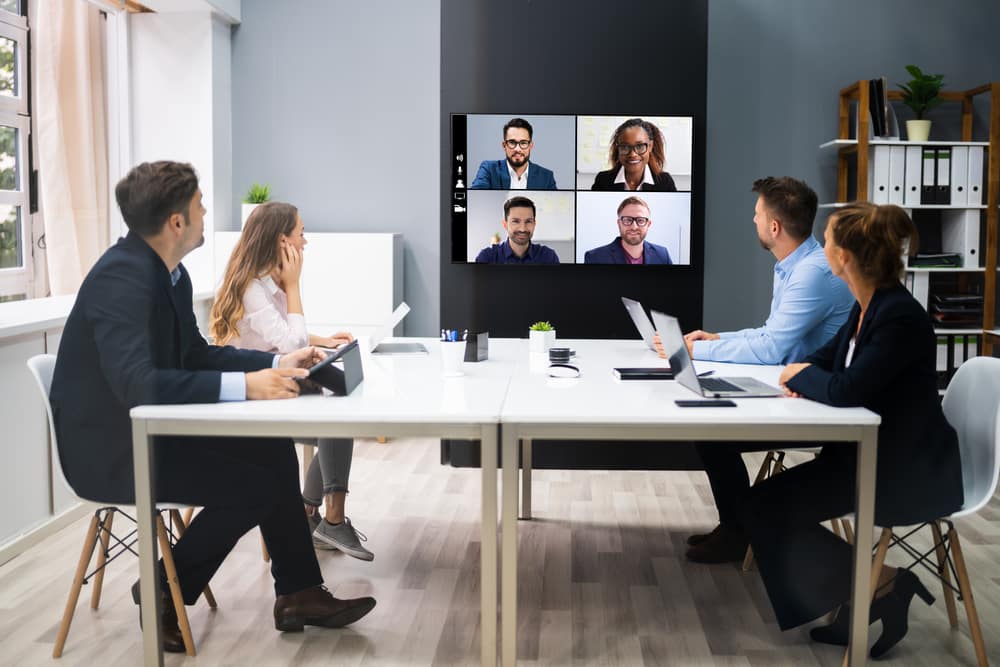 Summary
Widespread digital transformation is the inevitable future of all businesses, and finance is just one industry that is swept up in the changes it brings.
In the aftermath of COVID-19, digital technologies emerged as the hero in keeping businesses afloat. As the new normal is realised around the world, distanced business operations are the mainstay of this reality and the only way to ensure the continuation of business activity is through digital transformation.
In this blog post, we discuss:
How the digital revolution impacts the finance function. Distanced business operations bring about many challenges but fortunately, finance digitalisation provides solutions. The advantages of an Industry 4.0 finance function include:
Lower operational costs of all business activity financial or otherwise
Financial flexibility and resilience
Round-the-clock accessibility
Increased trust and transparency
Improved security and lowered chance of fraudulent activity
How businesses must challenge their established frameworks. In order to revolutionise your business through the power of technology, you must challenge your established processes from the ground up. Dedicated financial consulting can help you achieve this on an accelerated timeline.
————————————————————————————————————–
Industry 4.0 is sweeping through the world and is part of the fourth industrial revolution. In this revolution, industries turn to digital facilities and technologies to enhance their processes and improve their systems.
This is a continuous process. The rate at which innovations are introduced and become obsolete has never been higher or as fast-paced as it currently is. As businesses move towards digitalisation, technology plays a bigger and more integrated role in our daily lives.
In 2020, the business landscape changed permanently. What used to be business best practices and anticipated growth trajectories had to be adapted or abandoned when the COVID-19 pandemic hit.
While businesses scrambled to regain their footing, governments put down measures and restrictions in attempts to curb the spread. The gradual adaptation of digital systems went from a competitive advantage and business USP to a necessary step for business survival.
While the vaccine rollout has provided new hope to many, COVID-19 is still a reality and businesses have been forced to either adapt or close their doors.
This means that distanced business operations likely spell the future for many industries and companies around the world.
The only way this is possible for the finance sector? Finance 4.0.
Industry 4.0 is spearheaded by factors such as the Internet of Things, Artificial Intelligence, and cloud-based systems. Factors that collectively blur the distinction between the physical and digital worlds.
Two factors that are driving Finance 4.0, on the other hand, are the increasing minimisation of human error through technological feats and fintech. 
How does Finance 4.0 rise to the challenge of distanced business operations?
Alongside the rise of distanced business operations is the rise of new challenges that all businesses must face.
Remote work environments call for a more pronounced need for transparency and a change in how business relationships and partnerships can be formed—among a host of other concerns.
The Industry 4.0 impact on finance can, however, respond to every single one of these concerns when leveraged correctly and sustainably.
This stage of digitalisation can:
Facilitate swift global action
Lower operational costs of all business activity (financial or otherwise)
Expand the capabilities of your finance function
Improve value addition
Create financial flexibility and resilience
Cut down on the stages of your business operations
Create round-the-clock accessibility
Increase trust and transparency
Reduce the likelihood and costs of human error
Support greater inclusion across financial activity
Improve security and lower the chance of fraudulent activity
Each of these advantages, which can only be enjoyed through broad financial digitalisation, is further proof of the pivotal role the 4.0 revolution plays in the new normal of a post-COVID-19 business landscape.
Businesses must challenge their established frameworks
Finance 4.0 is set to bring about the most dramatic changes the industry has ever seen and businesses must not only embrace these changes but challenge their established systems as well.
Embracing technology and innovation on this scale means a revolutionising of processes in your business, from the ground up.
Challenging these frameworks is no easy feat, and professional finance advisory can be leveraged to ensure that this process is completed swiftly and to ensure the highest value addition that is possible.
This process can help you streamline your operations, improve cost optimisation, and identify areas that can be outsourced to make room for higher value addition. This will help you boost the value of your financial operations overall.
Preparing for the future
Industry 4.0 is bringing the future closer to our everyday business operations. It is a trajectory that was accelerated by the crisis of 2020 and gave rise to an all-new working structure around the world.
There is no telling what crises or challenges will arise in the future, which will once again throw businesses and industries into turmoil and change the way we operate.
According to what we know so far, and have learned from recent circumstances, however, remote working is here to stay. Not only is it safer for the workforce, but it is also the product of a trajectory towards more flexible working practices that existed long before the crisis ever took place.
Staying ahead of the curve in 2021 and carving a competitive advantage in a market that has never been more competitive than it is today, may seem out of reach. The principles of Industry 4.0, however, can help you get there and carve out an innovative way of working in a world post-crisis.
Industry 4.0 is not just the future of finance, but the present.