Kronos Group launches in Italy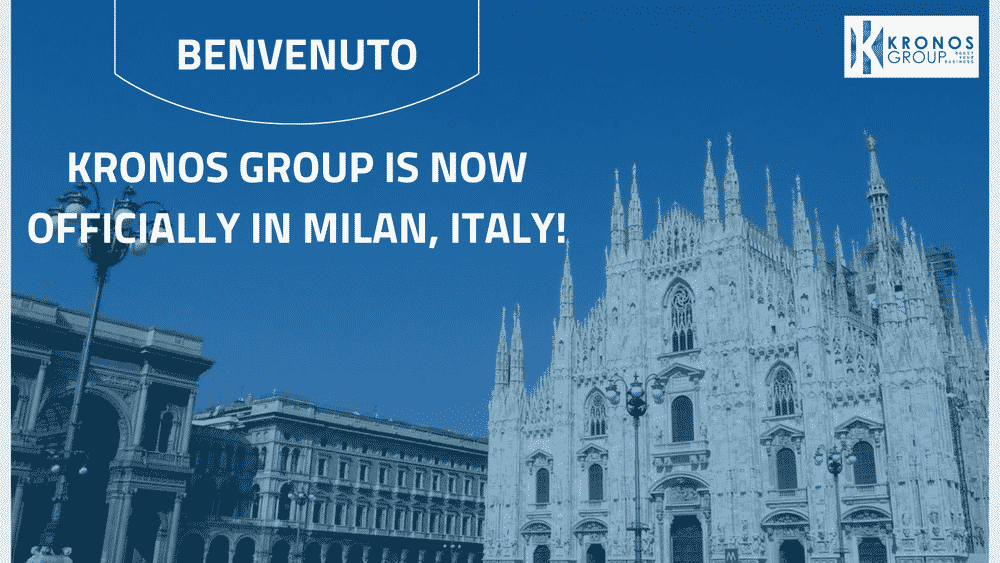 As a company, we are always striving to grow and optimise our operations at all times.
We believe that our growth correlates directly with your future growth.
That is why we are proud to announce that we have opened a new branch of our operations in Milan, Italy.
We believe that our new regional headquarters will not only help us develop our presence in Southern Europe, but also deliver greater value to our clients located across Europe and beyond.
Navigating business growth has been more difficult since of late. The past year has been a time of great change all over the world. The "new normal", if it has arrived, has proved that it is far different from the business landscape before COVID-19 struck.
Despite the challenges of the pandemic, however, our team, here at Kronos Group, managed to increase our sales growth by 20% in 2020.
Much of our resources and investments are dedicated to driving our future and strategic growth. Developing our international presence has been a high priority for us as a company, and our newest launch in Milan brings us one step closer to reaching our goal.
We take pride in providing each of our clients strategic value that is rooted firmly in the unique context and landscape that their businesses operate in. Milan presents many opportunities for us to expand our networks and the networks of our clients while benefiting from the advantages of the region.
Our Italian office is located at Via Cardano 1, 20864 Milan. Get in touch with our team of professionals to learn more about how our procurement, finance, and project management experience and insights can transform your operations.