WEBINAR RECAP: How procurement consulting achieves business efficiency on a timeline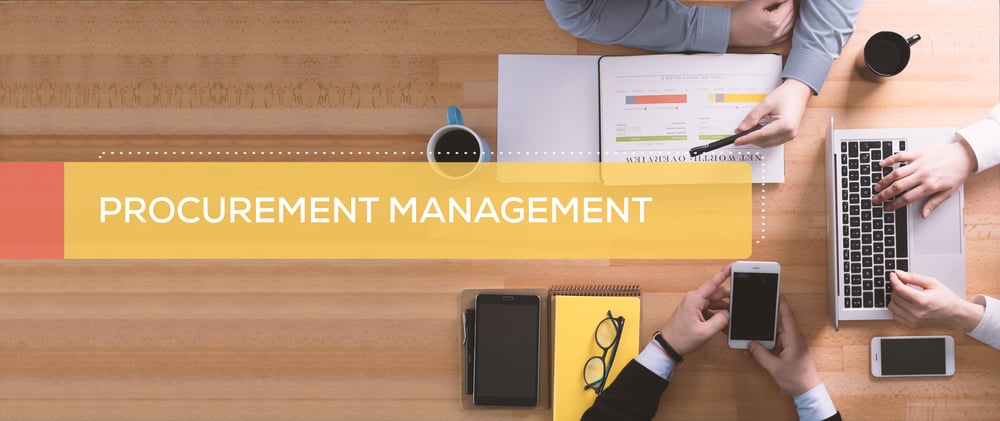 Summary
In the wake of COVID-19, higher value addition across our business processes is vital. How do digitalisation and greater efficiency help us achieve this?
The role digitalisation plays in people-driven procurement: Despite the digital future of virtually every business process, the personal relationships between businesses and suppliers are set to play a major role in successful procurement. This means that the role of digitalisation lies in freeing up your time to focus on higher value-added tasks that drive greater business growth.
How procurement consulting helps refocus a business on core activities: Ensuring that a business enjoys the full benefit of digitalisation involves targeted strategies and measurable benchmarks. A procurement consultant helps you achieve procurement efficiency by tackling the strategic implementation of industry-leading solutions. This includes Ivalua's flexible source-to-pay suite.
With professional purchasing advisory, your company benefits from hands-on guidance and personalised insights, driving higher value for your organisation.
——————————————————————————————————————-
Business efficiency and digitalisation are two sides of the same coin. The latter is a means to the other, and the former is, likewise, inseparable in the modern day from all that digitalisation promises.
The way forward for procurement—and every other business operation—is technology and digitalisation opportunities.
This is true for all businesses in every industry, regardless of their individual objectives. For example, Volkswagen, Porsche, and Audi have leveraged Artificial Intelligence in a bid to boost an intelligent sustainability radar for their supply chains. This system is designed to flag sustainability risks including environmental pollution, human rights abuses, and corruption in the supply process.
The sophistication of this particular system is one example of the many forms your digitalisation transformation can take.
This level of intuitiveness may not be entirely relevant to your business, but it showcases the extent of digitalisation's capabilities.
Procurement is often far more complex than it is given credit for. It supports the entirety of a business on a wide network of external suppliers, internal and external stakeholders, and ever-evolving business needs.
This is a hefty undertaking that requires robust frameworks. These frameworks are not inherently present within a business, they must be built.
Procurement has the ability to drive strategic value across the board, far beyond simple sourcing and purchasing. This is only the case when procurement is leveraged to its full potential.
Disorganised digitalisation leveraged without a strategy will waste precious business resources and will not yield the many benefits of digitalisation. It is in this strategising process that procurement consulting comes in handy.
Procurement consulting helps you leverage the right solutions to achieve business efficiency on a swift timeline.
The role digitalisation plays in people-driven procurement
Procurement ultimately comes down to the interactions between buyers and suppliers up and down the procurement chain.
This relationship can never be foregone. Even in the aftermath of COVID-19, when the future of all business operations was turning to digital systems, the relationship between suppliers and businesses emerged as a core priority.
Given the upheaval of the pandemic, the major industry changes that follow in its wake must be given special attention. This pattern shows us that the personal relationships between a supplier network and a business are a method of building resilience and sustainability post-crisis.
The future of procurement lies in the people involved in this process. Digitalisation must be leveraged to serve these priorities.
In our procurement paradigm, we illustrate the many layers of procurement. Each is instrumental to procurement efficiency but each also adds value to the next layer. This means that while innovation, supplier management, and contract management top the pyramid—bringing in the highest value to procurement—achieving this is impossible without a strong base of data management and transaction, basic RFP and negotiation, and sourcing and category management.
The real value is lost when precious buyer time is dedicated to lower value-added tasks. Digitalisation takes care of this by outsourcing essential, but lower value-added tasks, to digital platforms that can complete these tasks efficiently without exerting buyers.
By freeing up buyer time and resources, digitalisation creates more room for higher value-added tasks. Buyers then have the opportunity to focus on more sophisticated goals that drive business growth.
How procurement consulting helps refocus a business on its core activities
The key enablers of finding the best value for essential services and innovation are organisation (outsourcing, people development, and centralised information), process (simplification, standardisation, and formalisation), and systems and tools (digitalisation and big data).
Procurement advisory helps refocus a business on core activities by building on business acumen, vendor management, and value enhancement.
A procurement consultant helps build focused efficiency. This means that there are clear benchmarks of growth. One of these is procurement maturity; a measurement that organisations tend to overstate.
The main goal of procurement efficiency is a self-sufficient procurement arm that frees up buyer time for more value addition opportunities.
Industry leader Ivalua's source-to-pay suite achieves this by integrating the entire procurement process into one easy-to-use, accessible platform. The value of this platform is in its rapid time to value, provision of a complete, unified suite, industry-leading capabilities, and unmatched flexibility.
The Ivalua advantage gives you the benefit of a collaborative user interface, an integrated and communicative process, real-time data and functionalities, and a host of other features. It can be tailored to suit your unique specifications without limiting your future functionality.
Procurement consulting with Kronos Group helps you reap the many benefits of the Ivalua advantage on a swift, eight-week timeline. Collaborate with us to see how you can free up your buyers' time and eliminate time-sink activities today.
You can also sign up for our webinars for more procurement insights.
Business optimisation through digitalisation and outsourcing
Achieve greater business efficiency through procurement consulting
Gain access to valuable insights on how to leverage the right solutions to achieve business efficiency on a swift timeline