The value of project management consulting for European SMEs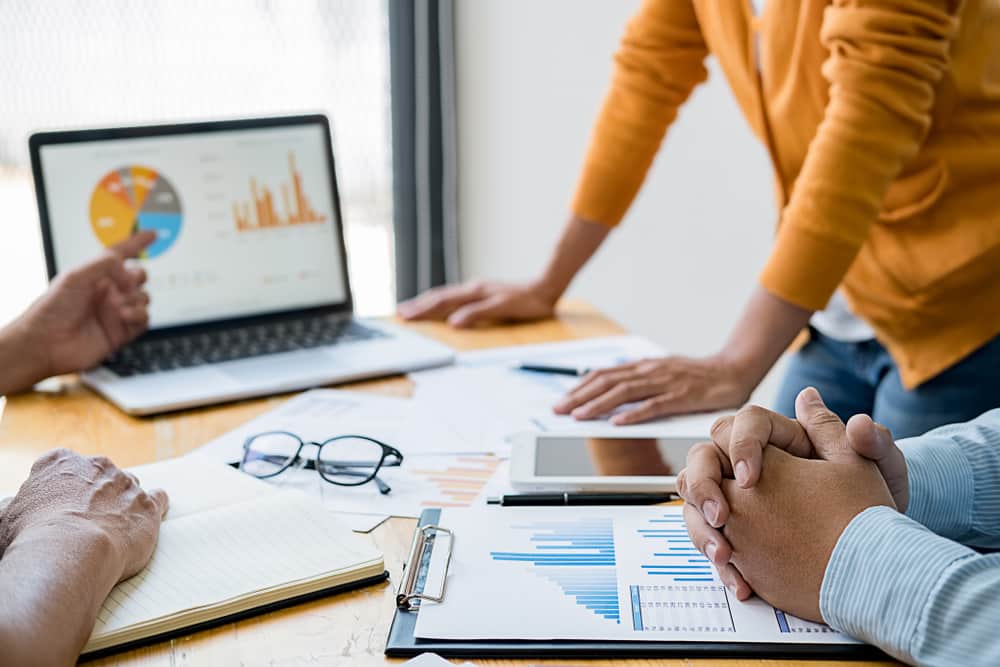 Summary
SMEs drive more value to the European market than they are given credit for. Despite making up 99% of EU organisations, small and medium-sized enterprises often do not have the resources or future-based focus to invest in the right value-addition opportunities.
Project management advisory strikes the perfect balance of providing external insights without taxing internal resources. 
In this Kronos Group blog post, we explore:
The value of projects to European SMEs: Europe has been through a tumultuous period from Brexit to COVID-19. The business landscape is always changing. This means that the long-term strategies SMEs have in place do not always go according to plan. Your strategies must adapt to the market to remain accurate and retain value over time and market changes. A project is valuable to an SME because there is a timeline that provides consistent proof of the value a project brings at every stage.
The value of project management advisory for successful projects: SMEs drive valuable innovation and trends in the wider market. This means they outgrow frameworks and processes as fast as they are implemented. A project management consultant can help an SME build flexible frameworks that grow with the company for long-term sustainability.
——————————————————————————————————————-
SMEs or small and medium-sized enterprises make up the vast majority of the European market. In fact, small and medium-sized businesses account for up to 99% of organisations in the European Union.
Their contribution to the economy is monumental. SMEs employ up to 100 million employees, making up a greater share of European GDP.
It is no surprise, then, that the contribution of SMEs adds to every sector of the economy and boosts its value. Their essential role is further highlighted in their innovation in the fields of resource efficiency, the climate crisis, and promoting social cohesion throughout the continent. As countries all over the world respond to growing pressure to build on sustainability and environmental consciousness, SMEs contribute greatly to the transition to a sustainable and digital economy.
They play an essential role in Europe's ability to compete in the global market, industrial ecosystems, and overall resilience.
This gives us plenty of proof that the value of an SME is often diminished and the innovation they bring to the table—on a national scale—is often underestimated.
Despite the inherent power of SMEs, there is no doubt that they do not have the same resources and expertise as larger, multinational corporations. This means that their opportunities for growth are limited.
This is a loss for both the SME, as a business, and the larger economy that loses out on the value these companies could add to the market.
The best way for an SME to grow or achieve their other objectives and establish themselves in the market is to add value from the inside-out. This means benefiting from new ideas and insights that could set them apart from the sea of businesses that populate this space.
Project management consulting helps small and medium-sized enterprises achieve both these objectives simultaneously.
The value of projects to European SMEs
The current business landscape is in a constant state of motion. This phrase has been repeated a multitude of times in varying ways because it is true. There is no telling what the business landscape will be like on any given day.
A long-term strategy is valuable for any business and is the only way to guide your operations forward in strategic ways. There is no way to predict, however, how your long-term strategy may need to adapt to market changes.
That is where the value of projects becomes clear. A project can run for a short time or stretch for much longer periods, and despite this, they always operate on a timeline. This means that you have a consistent idea of the value your business will enjoy as a result of any given project.
Projects can also target specific goals you have set for your business and drive business growth and bottom-line value in value-added ways.
The importance of project management consulting for successful projects
Small and medium-sized enterprises do not just respond to market trends. They help create them.
As fast as the larger market, itself, is adapting and evolving at a constant pace, small and medium-sized corporations are doing the same.
This means that they are always outgrowing the frameworks and processes they have in place. A lack of resources paired with a lack of expertise leads to the inability of an SME to build new frameworks and support structures internally.
This leads to a need for more insights without taxing the resources that are available. The perfect solution to inject your SME's processes with value-added services is project management consulting.
A project management consultant is a short-term way for businesses to receive long-term value regardless of their size or industry experience.
The value project management consulting brings is especially critical for small and medium-sized businesses because it can infuse proven insights into your work without stretching your financial demands or requiring additional resources.
This solution is more than just external insight; project management consulting in Belgium also helps you add value to your internal resources and teams. It can leave you with a sustainable strategy to continue this trajectory long after the end of your consultation.
Leveraging the right project management insights
Depending on the consultant your SME chooses, you will be able to tap into more than what you bargained for.
Some consulting companies provide actionable strategies that can be implemented immediately for swift value addition. Other consulting firms provide the means through which these strategies can be actioned in the form of project management training, maturity assessments, digitalisation assistance, outsourcing, and spend optimisation.
These are just some of the solutions you may benefit from when you choose to accelerate the trajectory of your SME through project management consultation in Belgium.