Can financial services prepare your business for the next crisis?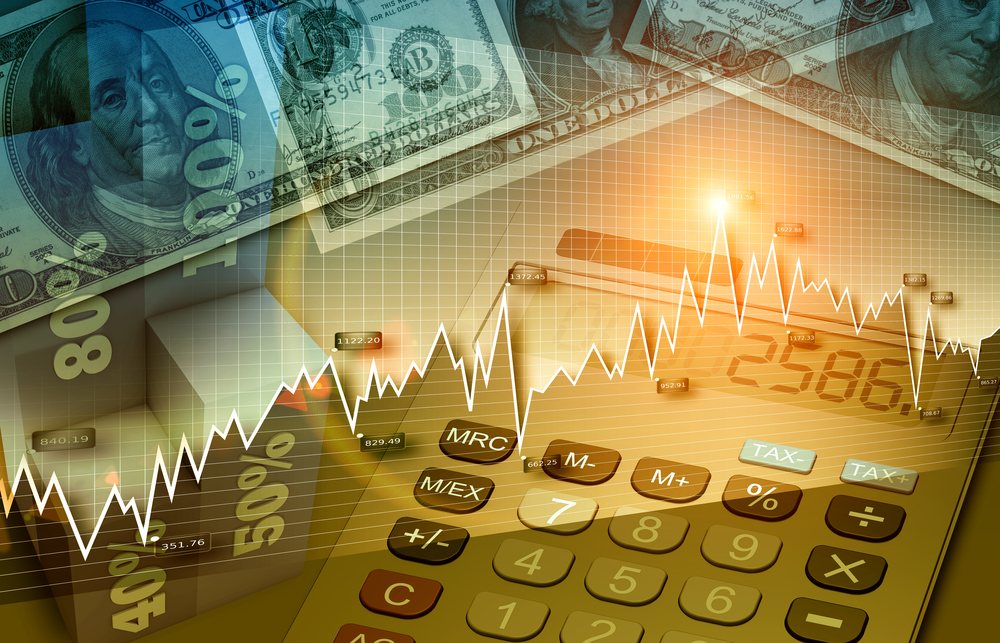 Summary
Financial services may be a somewhat vague term used to refer to a broad spectrum of opportunities and possibilities presented by finance, but its purpose is critical and nuanced.
What is the purpose of these services? Finance is the main driver of economic development for countries and businesses alike, which means understanding and monitoring the sector should be a key area of interest for any business looking to survive in the competitive, global market.
What does a robust financial function mean for your business? Financial success is not limited to positive bottom-line figures and profitability. It also helps mitigate business risks through a crisis, set higher goals, maintain more sustainable growth, and focus on higher value addition.
The value specialised services can bring to your crisis management: Because no two crises are alike, it is impossible for a business to prepare for every possible scenario. What a company can do, however, is put a resilient crisis management and recovery process in place for easy deployment. A finance consultant can help you put together a suite of finance services from finance transformation to finance training to ensure that your business model is fortified by the right tools for financial success on an accelerated timeline.
The phrase 'financial services' is a broad term that refers to a vast field, which is as old as businesses themselves. When we discuss services in the finance field, we are discussing the various offerings within the industry from money management to investment, and all the technology that accompanies them.
What is the purpose of financial services?
From personal capital to a country's central bank, finance and its services support our daily lives in invisible ways. It is, after all, the primary driver of any nation's economic development.
Finance hosts a range of possibilities and has displayed massive propensities for growth and development, not just within the financial sector but for every sector of the economy.
The vast range of possibilities available in finance is clear from the results of a 2019 survey to determine which sectors financial services companies worldwide are planning to collaborate with. 76% of respondents stated that finance service companies were looking to collaborate with other finance companies.
The vitality of the financial sector is not up for question. Because of the critical position finance holds, it is no secret that it holds a similarly significant position in the success of a company, especially when faced with a crisis.
While this is a fact that cannot be called into question, what remains a process of trial and error, for many companies across the world, is how finance operations can be optimised to hold up against crises—and how services in the finance sector can help.
What a robust financial function will mean for your business
The flow of resources and capital that finance oversees is the lifeblood of your business.
When your resources and capital are moving freely, actively reducing wastage, and maximising quality and productivity across the board, the advantages to your business go beyond higher profit margins and bottom-line figures.
A strong financial arm helps you drive higher growth and set more specialised goals and targets. You will also have more resources to invest in higher-value addition, such as training programmes and better supplier relationships. On top of these advantages, the proper management of finance also helps you mitigate risks that are an everyday part of any business.
The existence of a theoretically sound financial system, however, is not enough to yield these benefits. These advantages are only possible when you are committed to the continuous optimisation, and improvement, of your financial sector.
In the contemporary landscape with its cutthroat competition and numerous risks, the help of external finance services can be indispensable.
The value specialised services can bring to your crisis management
It is impossible for a company to anticipate every crisis and it is unrealistic to believe that there is a methodology you can follow to ensure that your business operations do not suffer any loss, or need to change in any way to accommodate this new environment.
What your business can do is put together a crisis management plan and crisis recovery strategy. These steps help your company, in the aftermath of a crisis, to leverage the changes that need to be made swiftly enough to ensure that the harm to your productivity and profitability is minimised.
No two crises are alike, but in order for a business to survive any of them, the full optimisation and efficiency of the finance function are necessary.
The right finance consulting services can help your business prepare your crisis management and recovery strategies through the specialised value and optimisation it brings to your finance function. A financial professional, like a finance consultant or advisor, will be able to help you leverage the right financial solutions through their experience in the industry and knowledge of best practices.
Technology is set to play a key role in the years ahead, and a financial consultant will be able to guide your finance transformation to bolster your business and ensure a competitive advantage in the market. They also ensure sustainability in the frameworks they help you implement, through value-added measures such as finance training.
A balanced approach to risk mitigation and sustainable development requires a financial strategy that takes account of the many factors that can prompt business success and survival in the midst of a crisis.
Leveraging the right finance services during critical periods of growth can make all the difference.
Leverage the value of financial services for exceptional crisis management
The financial health of your company is dependent on your bottom-line values, profitability, as well as the flow of finances and resources within your business.
In the wake of a crisis, your financial health could either be an asset to your company that powers your crisis recovery framework or an inefficiency that hardens the impact of the crisis on your operations.
Choose to optimise your financial health and create a more resilient business structure that can face any future crisis, head-on, with specialised industry services.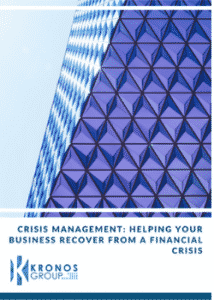 Download our free eBook and learn how to streamline your business operations and create value despite the impact of a crisis