Enhancing business spend management with a procurement maturity assessment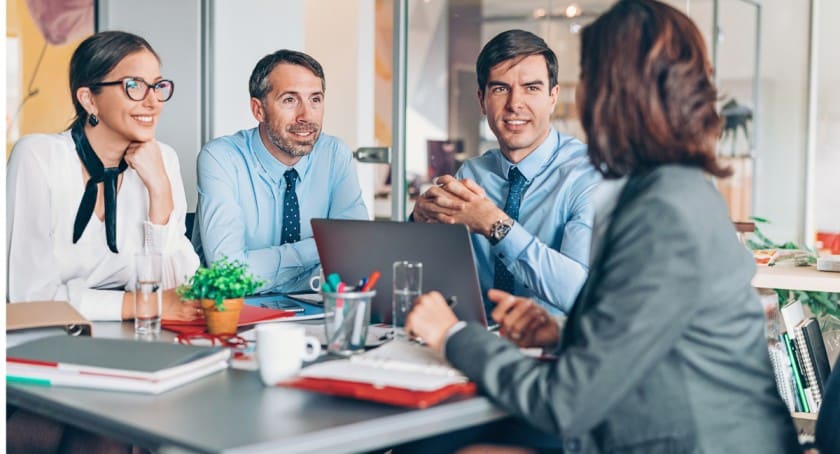 Summary
In a fast-paced business landscape, procurement is taking on a more strategic role in creating value and generating cost savings.
For procurement to reach its full potential as a strategic partner, it must aim for procurement maturity by setting short and long-term goals and action plans to achieve them.
These goals must be identified using a swift procurement maturity assessment that offers organisations insights into their existing processes and standing in order to deduce what they need to do in order to reach procurement maturity.
By adopting a tactical approach towards spend management, organisations can manage their costs and obtain the required tools to benefit from strategic insights and mitigate risk.
Engaging in proactive and strategic sourcing management can help organisations evaluate their supply chains and assess how they can hone their competitive edge by working with finance teams to optimise organisational processes.
Organisations that have more advanced procurement functions can build on higher value addition created through better spend management by taking more risks and seizing more opportunities without disrupting existing operations.
——————————————————————————————————————-
While the core objective of any business has always been to buy and sell, the way in which businesses have evolved to reach this objective is changing constantly.
In a business landscape that is data-driven, fast-paced, competitive, and complex, procurement is becoming a primary driver of creating strategic value and generating cost savings for any organisation.
Irrespective of their current procurement processes, organisations can achieve strategic procurement and spend management, which act as incubators for innovation and value, through self-assessment and procurement optimisation efforts.
In order for an organisation to achieve strategic procurement and spend management, it must achieve procurement maturity by setting long-term goals and action plans in order to boost the procurement function.
Achieving procurement maturity starts with a procurement maturity assessment where procurement professionals use tools and methodologies to determine the following:
The organisation's existing practices for the procure-to-pay process
The way the organisation's procurement function impacts cost savings, value, and strategic insights for the growth of the organisation
The goals set by the organisation to transform the procurement function into a strategic role by improving specified capabilities
The resources required by the procurement function to achieve these goals
Once an organisation identifies its key objectives in achieving procurement maturity using the assessment, the path towards more efficient spend management becomes more clear.
Adopting a tactical approach towards spend management
A procurement maturity model helps determine the stage in which procurement organisations are operating, and if organisations are at the stage where they are still operating under a reactive approach rather than a proactive approach. The former means that procurement is not meeting the strategic value it has the potential to reach.
In these instances, organisations lack the depth of knowledge or visibility into their spending patterns and more often than not do not have the required Procure-to-Pay (P2P) optimisation, inventory management, contract management, and spend management insights to maintain a procurement function that creates higher value addition opportunities.
Taking a tactical approach to spend management can help businesses mitigate short-term costs and obtain the necessary tools and mechanisms to create greater value, provide strategic insights, and reduce the overall risk for an organisation in the long term.
Engaging in proactive and strategic sourcing management
Procurement maturity assessments can also help organisations determine their ability to improve spend management strategies through sourcing management.
Organisations can leverage their sourcing management processes to focus on supply chain savings while still maintaining competitiveness and overall sustainability. This is when procurement professionals identify the value of integrating functions and working alongside finance teams to streamline the P2P process.
They identify and invest in software solutions, which help develop spend management tools that, in turn, support the setting of KPIs for compliance and vendor performance.
By using these tools, procurement teams are able to gain complete control over their spend management and visibility into their spending habits; invaluable insight for a function that influences the majority of a company's finances.
This information will support long-term savings, improve operational efficiency, control spending through effective guidance, enhance risk management capabilities, and lead to better relationships with supplier networks.
Building sustainable success and value
Organisations that rely on advanced software solutions, data analytics, and robotic process automation (RPA) are on the cusp of creating value for their organisations with more accurate budget forecasts and actionable insights that help leaders take accurate and informed decisions regarding the future of the organisation.
Regular procurement maturity assessments help by doing more than just help organisations identify their current procurement standing. They help determine what market opportunities are available to your business and what disruptions you may face.
This helps procurement teams leverage their skills and expertise to obtain maximum ROI and develop sustained supplier relationships for reduced costs and improved capacity for innovation.
Procurement professionals can also use their industry knowledge to provide strategic guidance to c-suite decision-makers to create a more informed decision-making process that will ultimately lead to increased profitability and competitive advantage in the marketplace.
A procurement maturity assessment at any stage can help enhance business spend management
Before adopting any changes to an existing procurement function, organisations must determine where they are at present, what they want to achieve, and what they need to do in order to achieve their short and long-term objectives.
Whether you are a procurement organisation that is just starting up and looking for ways to improve your existing functions or if you have an established business that is looking to enhance your procurement maturity, a procurement maturity assessment is a critical part of the process.
With the procurement function having decisive implications on the bottom line of an organisation, optimising the function can maximise business spend management in sustainable ways.
If leveraged strategically, procurement can play a critical role as a value-creating partner for your organisation and provide insights that have a significant impact on your future.