Reimagining procurement consulting to create broader and more meaningful roles for procurement teams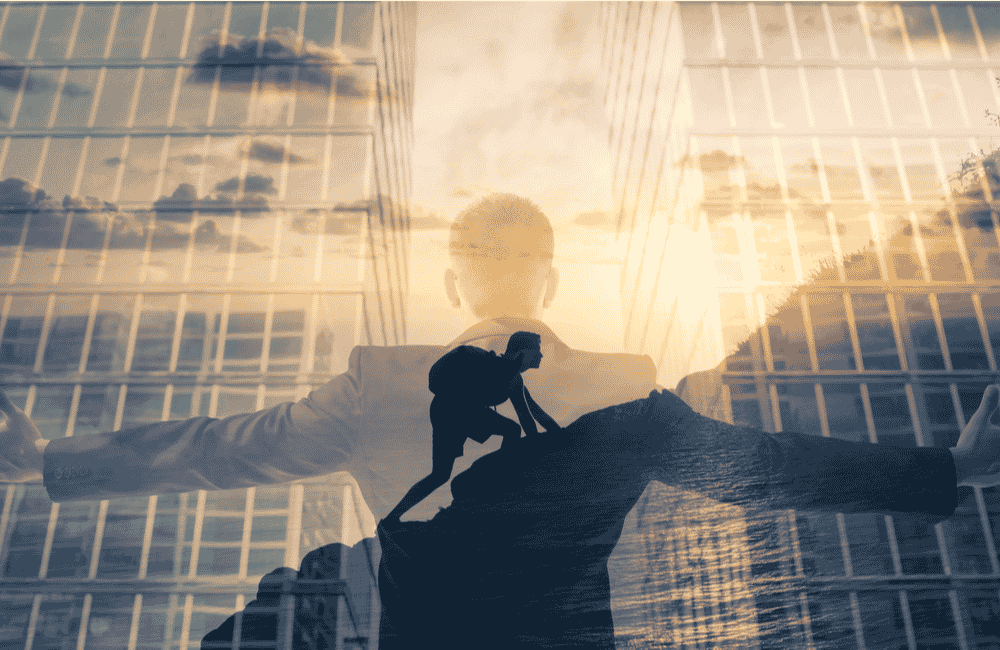 Summary
Procurement consulting has always been an integral part of the procurement function. With the rapid changes that are taking place today, businesses are more interested in adopting new procurement systems and processes that will enhance the expertise and knowledge of procurement teams.
Consulting firms play an integral role in revitalising the function as a whole and uncovering new ways to add value to procurement teams. Especially in light of contemporary challenges that have brought the issues facing the workforce into much sharper focus.
To keep up with the latest trends, consultants are currently looking into investing in innovation and beneficial partnerships that will help them offer existing infrastructure to their clients to build sustainable procurement practices.
By developing future-focused operating models, consultants are able to not only navigate any future challenges, but also come up with unique solutions that can garner a competitive advantage over other firms.
Adopting advanced digital strategies like virtual training and gamification can once again help consultants create more agile, future-focused procurement teams that have the capacity to overcome any future supply chain challenges.
——————————————————————————————————————-
The recent disruption in global supply chains highlighted the shortcomings of existing procurement consulting models. From manufacturing halts to seaports and airports being shut down, businesses have faced many challenges stemming from supply chains.
To keep up with the changes that are emerging in procurement, consultants must be vigilant and develop new strategies to not just mitigate the challenges but also identify new capabilities that procurement teams will need to sustain a new procurement function that can shore up a business for the future.
With the current global economy, procurement teams are capable of creating value to help businesses recover from the existing challenges; however, if procurement is required to lead the way, then procurement consultants must reimagine their functions to create more strategic, value-driven roles for procurement teams.
In order for procurement consultants to change the direction of procurement teams and create more value, they must revamp industry best practices and procurement strategy to match the emerging changes in the business landscape.
Invest in innovation and beneficial partnerships
Consulting firms are constantly on the lookout to create partnerships that are mutually beneficial to minimise the negative impact created by the economic landscape and increase their competitive advantage.
Partnering with businesses that have the complementary infrastructure and share the same specialisation can give a company access to knowledge sharing possibilities as well as new tools and technologies to capture a larger share of the market. It may also support a company with boosting its responsiveness to the volatile environment.
Strategic investments in emerging innovations and infrastructures can also play an important role in obtaining the required expertise and competitive advantages that will set your business apart from the rest.
Top procurement consulting firms must be at the forefront of the newest technologies and innovations that can benefit the procurement function in order to provide comprehensive services that can help procurement teams attain the knowledge and skills required to make the function a strategic partner in their organisations.
Develop future-focused operating models
Procurement consultants must move away from traditional procurement operating models and invest in future-focused operating models that support high value creation. These operating models must focus on scaling businesses much faster and respond to supply challenges more rapidly.
This is where robust procurement teams are needed with data engineers and data scientists taking their place in procurement teams to identify, implement, and maintain data capabilities across the function.
With procurement being a key player in today's business landscape, procurement consulting must rapidly develop future-fit operating models. Businesses that are looking to revamp their procurement functions will most likely be turning to consultants to help them navigate these murky waters.
Consultants must update and refresh their strategies that can give a more meaningful role to procurement teams.
Most of the responsibility for creating these operating modes will be with consulting experts who—most believe—act as the focal point of the procurement industry. Businesses will be looking to consultants to provide a clear and concise plan as well as insights into where procurement is heading in the future.
All things considered, procurement consultants must invest in evaluating current market trends, supply chain disruptions, and overall economic conditions to develop an antifragile procurement model that will help businesses thrive even when a new threat emerges.
Adopt advanced digital strategies
Digitalising procurement has been one of the most pervasive topics among procurement leaders in recent years; however, progress has been slow with businesses taking small steps and halting any processes after an initial investment.
The Great Resignation, which can be attributed to a wide range of reasons, is still impacting many business functions, including procurement. Introducing new digital strategies to create meaningful roles and a broader job scope is likely to create a positive impact on how people view the procurement function and support more knowledgeable procurement teams that possess the right information and skills to move the procurement function forward.
With remote working also becoming more prevalent, procurement consultants must change their efforts to include virtual training programmes and gamified digital tools to upskill procurement teams even as they adjust to a new mode of working.
With almost every business function re-evaluating and revamping its functions to better adjust to the current economic climate, procurement teams must also be given the same tools to recharge their systems and processes to become more sustainable and competitive.
Creating more meaningful roles for procurement teams through procurement consulting
Today, procurement teams are struggling to keep up with the supply chain demands of their businesses, and consulting services are becoming increasingly popular among businesses that are looking to create more efficient and impactful procurement teams.
In order for procurement consultants to provide value-added services and guidance, they must reimagine their role in procurement. 
While previous operating models and traditional procurement practices are no longer applicable, it is up to procurement consultants to take on the role of leaders and guide businesses to the future of the procurement function.