Can disruptive technologies challenge procurement transformation in Europe?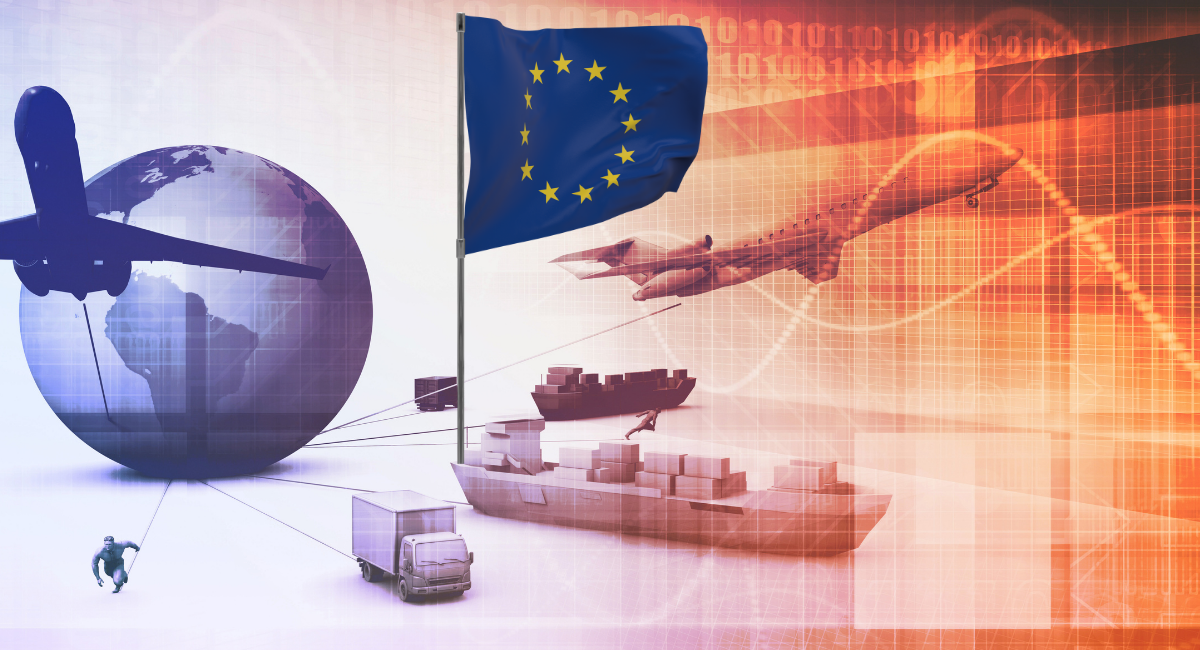 Summary
Disruptive technology has become an interesting and necessary point of conversation for businesses everywhere.
While many understand the need to stay ahead of these technologies and incorporate them into their business models, there are also many detractors who try to avoid any changes that could impact established systems and processes.
In procurement, however, the need to adopt these technologies is crucial, especially as the procurement function takes a more strategic role in businesses.
Technologies have created a state of flux in procurement where the rapid changes in the function have become more intense over the last few decades.
Integrating different technologies can impact procurement processes and create a more operationally efficient business entity.
While there are those who embrace change, there are always those who oppose it and the impact on procurement professionals will depend on their ability to adapt to these disruptive technologies and promote a culture of transformation.
——————————————————————————————————————-
Procurement is currently undergoing massive changes with emerging disruptive technologies.
From Artificial Intelligence (AI) and Robotic Process Automation (RPA) to machine learning (ML) and Smart Bots, breakthrough technologies are redefining the way we see the procurement function and the teams that operate in them.
The leading challenges that companies face are the implications that procurement transformation will have on workforces across Europe and the rest of the world. But procurement professionals who predict that their duties will gradually become obsolete as disruptive technologies take over are mistaken.
Change of any kind can present challenges and as such, disruptive technologies could present challenges to transforming the procurement function. Overcoming these challenges, however, will give businesses the edge they require to operate effectively and efficiently in a volatile landscape—and procurement professionals will play a key role in making the procurement function antifragile.
Creating a state of flux in procurement
Procurement has always been an evolving function in any business and has undergone radical changes since the 1980s.
Established as a tactical operation that dealt exclusively with transactions and purchasing, today's procurement function has transformed into a strategic role through which it has integrated with other functions to work towards common organisational goals and deliver sustainable bottom line transformations—in the form of increased savings and profitability.
With innovation and technologies on the rise, businesses are looking at a procurement transformation that is likely to experience continuous and rapid change.
Impacting procurement processes
Disruptive technologies can make lasting positive impacts on procurement processes by enhancing productivity and operational efficiency.
Consider a scenario where RPA and Blockchain are combined to implement smart contracts. Using technology we can draw data from these smart contracts that can help your company monitor your supplier's performance against contract criteria.
Smart contracts can help your procurement teams increase revenue and add value to the bottom line by eliminating a great deal of human errors including duplicate orders, underpayments, overpayments, and a litany of other similar errors.
For these technologies to achieve maximum efficiency businesses must ensure a smooth procurement transformation where procurement teams are given the opportunity to not just familiarise themselves with these systems, but also understand that such changes can only add value to and benefit their roles.
How procurement professionals are affected
Possibly the greatest challenge that procurement transformation faces is the challenge posed by procurement professionals to these disruptive technologies.
While there are certain aspects of procurement that many believe could eliminate humans from performing tedious and repetitive tasks, there are those who believe that the need for human intervention in the source-to-pay process can be eliminated altogether.
Whether this is a possibility is still in contention. Removing humans altogether may not be a possibility, but an accurate picture can be depicted based on the purposes of the procurement function.
If businesses are moving ahead with a more tactical approach where the procurement function is simply an operation that sources and purchases goods then complete automation remains a possibility.
Given the recent move towards a more strategic, value-driven procurement operation, however, it is far more likely that the role of procurement professionals will in fact grow in value and possibility over the next few years.
Procurement professionals will become core drivers of a company's future success and will be able to leverage the value of optimised procurement to achieve this.
Disruptive technologies and procurement transformation
The benefits of disruptive technologies cannot be overlooked. Its impact on procurement can be vast as a growing number of businesses focus on creating value and augmenting their bottom lines.
Aside from its benefits, disruptive technology can also host a slew of challenges that could impact the effective transformation of procurement.
While these disruptive technologies are the future of procurement, businesses must evaluate the implications of these systems with care before wide-scale implementation takes place. For instance, in a highly or purely automated environment with little to no human interaction, various machines could result in a standstill.
Human capabilities are essential because procurement professionals possess dominance over machines in one key area—the ability to think and make decisions based on qualitative data. Humans can add value, grow from experiences, provide incredible opportunities for growth, and devise cost-effective, innovative solutions.
Amidst emerging challenges, businesses are faced with new questions about transforming procurement and they are compelled to explore answers to the questions that arise.
How can the new possibilities and opportunities that are created by disruptive technologies be incorporated seamlessly into the business? How will these challenges impact procurement professionals? What necessary steps must be taken to prepare procurement professionals and the businesses they are a part of to adopt these new technologies in a sustainable manner?
Adopting a future-focused procurement strategy with Procurement 4.0 can help businesses with developing a framework that appeals to everyone and supports future growth opportunities.