WEBINAR RECAP: Are procurement outsourcing services the key to procurement optimisation?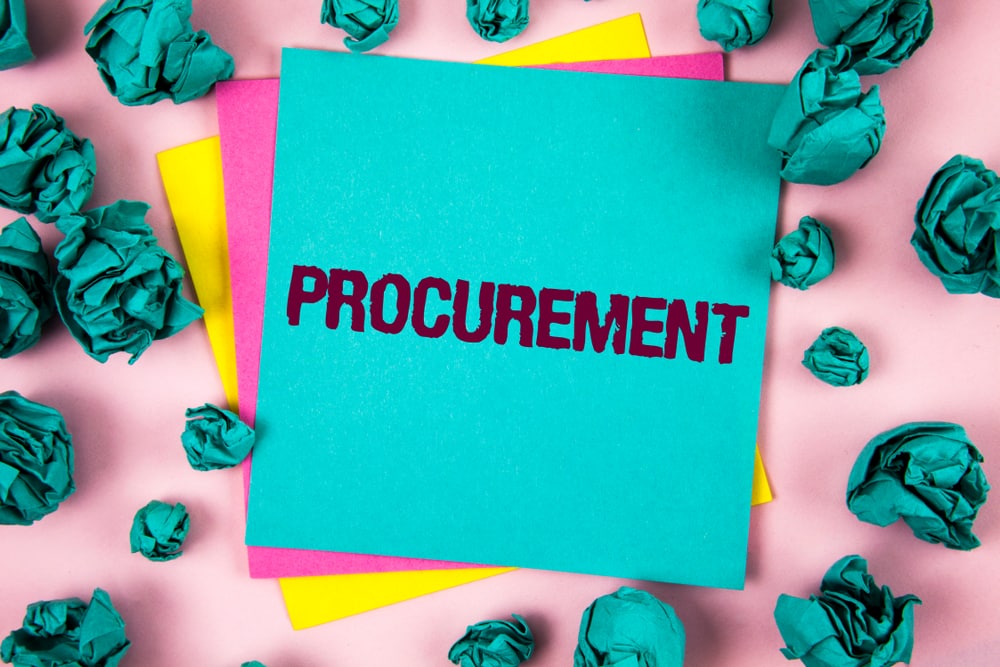 Summary
When driving procurement optimisation, the only way to ensure that your strategies are aligned with the global future and contemporary business landscape is to put forth a framework that supports and sustains your value addition.
For many, this means leveraging the capabilities of digitalisation and cutting-edge innovation, but often, digitalisation is not enough to sustain your procurement optimisation methods in qualitative and quantitative ways.
Procurement outsourcing is one method through which you can create room for higher value addition and boost the quality of your procurement and sourcing measures.
The three pillars of boosting optimisation are as follows.
Tail spend management: Choosing the right processes to outsource depends on how critical the process is and the capacity for your company to manage the process internally. Some tail spend management tasks that are ideal for specialised outsourcing include event management, transport, marketing, and office supplies.
Digitalised sourcing: Digitalising your sourcing from negotiation to supplier relationship management helps you streamline and accelerate your timeline from scope definition to the final contracting.
eAuctions: Exploring the capacity of eAuctions helps you diversify your networks with transparent and fair processes that elevate your procurement operations as a whole.
——————————————————————————————————————-
When it comes to creating higher value addition across any business function or process, an opportunity cost exists.
The only way to proceed with value addition while lowering the margins of your opportunity cost is to ensure that each function rests on a steady foundation of optimised processes.
The procurement paradigm that applies to most organisations and industries shows that without a foundation of data management and transaction, and a secure procure-to-pay suite, negotiation success, and streamlined sourcing and category management, you cannot focus on activities like contract management, supplier management, and finally, innovation.
There is no shortcut to procurement success but spending too much time on lower value-added activities means that resources and manpower are being funnelled towards activities that do little to drive your procurement into the future.
The power of digitalisation
Digitalisation in the contemporary landscape involves Industry 4.0 innovation and techniques. Not only does it make your business a fierce competitor in a cut-throat environment but it helps you refocus your procurement efforts on core activity and higher value addition.
The right digitalisation framework will help you put forth the right organisation, process, systems, and tools to focus on business acumen, vendor management, and the enhancement of your value. These measures ultimately help you drive the highest value to your operations and leverage innovation for more future-focused optimisation.
Is digitalisation, however, enough for a business to optimise the procurement function and support the efficient allocation of resources?
Often, it is not. Optimisation is a constant goal that a company can always improve on and explore new avenues in. Leveraging all the right solutions and measures as and when they become relevant to your organisation is vital to continuous improvement.
That is where the value of procurement outsourcing services becomes clear.
Digitalisation and procurement outsourcing services
Complementing your business optimisation efforts with the right frameworks and tools can reap many advantages.
Benefiting from these advantages, however, takes a structured approach that involves assessing, proposing, and implementing solutions like spot bids, catalogues, and eAuctions.
With a sustainable digital transformation and specialised procurement outsourcing services on your side, you enjoy an average of 30% acceleration on your sourcing process, a reduction in risk by outsourcing to experts, a reduction of up to 70% in administrative burden, and an overall ability to focus on higher value-added tasks.
These changes are more than just quantitative; they qualitatively support your trajectory to achieve your goals while setting you up for a more robust procurement function.
Positioning digitalisation and procurement outsourcing services
The three keys to driving procurement and sourcing optimisation are tail spend management, digitalised sourcing, and eAuctions.
Tail spend management: When leveraging procurement outsourcing for tail spend management, a couple of key factors must be measured.
Namely, how critical the process is to your business and the capacity for this process to be managed internally. Depending on how time-consuming and complex these tasks are, you can choose to outsource parts of your processes for greater efficiency. This includes event management, transport, marketing, and office supplies.
Whether your purchases are recurring, specific, or non-strategic will change the way you approach your catalogues.
Making your catalogues digital through digitalisation frameworks helps you enjoy a wider selection, reduce maverick purchases and administrative toll, increase accuracy, and enjoy immediate and more long-term savings.
Digitalised sourcing: Digitalising your sourcing process involves the strategic digitalisation of the many processes that go into sourcing from negotiation, supplier relationship management, to defining your scope and everything in between.
With the right source to pay suite, you can streamline your operations and accelerate your timeline from scope definition to the lead contracting process.
eAuctions: With eAuctions, you enjoy a new range of procurement opportunities. This method involves digitalising the negotiation process, managing multiple suppliers on a single platform, and supporting real-time competition.
You also get to diversify your supply process, reduce sourcing costs, ensure transparency and fair negotiations, evaluate your options, and improve your overall purchasing experience.
Avoid compromising the quality of your procurement arm
We are already aware that procurement optimisation takes a many-pronged approach that may not provide a reliable trajectory at all times.
The most cutting-edge solutions may prove to be wrong for your particular business environment or outsourcing the wrong processes can lead to a drop in quality and delays along your supply chain.
Your approach to digitalisation and outsourcing is just as significant as ensuring that these processes are implemented across your organisation. This may be a trial and error process but with the right insights, industry-leading practices, and experience on your side, you can benefit from the scope for higher value addition, supply chain efficiency, improved transparency, and reduced cost as a result of more integrated, efficient, timely, and responsive procurement processes.
Explore more industry insights with Kronos Group's webinar resources.