What you should expect from your business consultancy firm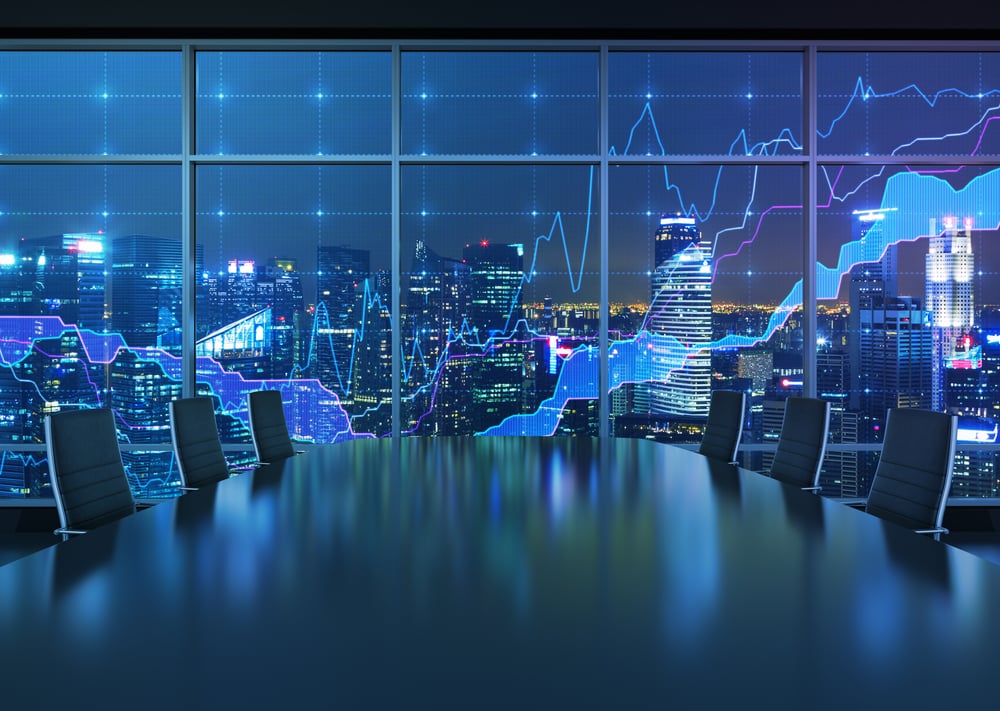 Everything we think we know about running a business is continuously being challenged. This is something I've learned over the years I've spent in the consultancy field. Economic downturns, national crises, and global pandemics are just some occurrences that can throw your expectations out the window.
The point is, it's not easy to adapt to each new development with incredible speed and efficiency. It's even harder to adapt to the 'new normal' that crises like COVID-19 have left us in. In unprecedented situations, businesses often have to turn to unique methods of management, a change that isn't easy to make on your own. This is where a business consultancy firm can help.
As a member of the industry, I consider it the responsibility of consultancy firms to usher in a new age of business practices based on innovation and sustainability, while being strongly rooted in the business values of individual clients. A business consultancy firm can define the business landscape of the future and help businesses reach their goals in more efficient ways.
Your chosen consultancy firm should empower your company to grow and meet your goals in both the short and long term. Your company, on the other hand, should be receptive to the changes your consultant brings about. Staying open and responsive to new ideas will help you get the most out of your partnership with a consultancy firm.
Here are a few things you can expect from your business consultants.
● An experienced source of knowledge and guidance
Business consultants are highly trained in their specific areas of expertise. Your business consultancy firm needs to be able to offer you a high value-added service based on their training and extensive experience.
The advantage of hiring an external consultant is to gain expertise that you don't possess internally. Hiring a consultant should facilitate knowledge-sharing on best practices and enhance your understanding of the industry and of the methodologies you need to put into action.
● Up-to-date awareness of cutting-edge technology and innovation
When it comes to digitalisation, ensuring that your company is leveraging the right digital solutions is paramount. Digitalisation can transform your business efficiency and productivity with the right technological innovations.
Finding the right solution, however, can take time – especially if you want your business to undergo a digital transformation. A digital transformation requires an ecosystem of carefully chosen technological solutions. If this isn't already a feature of your company, consulting a professional who has experience in the technological field can be a great asset.
Your business consultancy firm should be able to connect you to the right digital solutions and reveal the ways in which this technology can be leveraged to bring about sustainable growth.
● The timely provision of actionable solutions
Your business consultancy firm should also be able to provide you with timely, actionable solutions to the current challenges your business faces. It should be able to quickly assess and adapt to your particular business model and offer valuable, unbiased insights based on their experience in the field.
While sharing knowledge on best practices is important, your consultants should also yield targeted strategies that you can implement and benefit from.
Kronos Group understands the value of adapting quickly to new challenges and uses an Environment Perception Tool to quickly assess our clients' business activities. This swift assessment allows our skilled consultants to provide custom strategies based on the results of this analysis. We aim to provide you with the strategies you need to enjoy a direct impact on your bottom line.
● Enacting business transformation
The external eye of a dedicated consultant will be able to break a business out of an inefficient structural mould that could be hindering business growth.
Often, those who have invested significant time and resources into a company or a project don't have the perspective they need to recognise shortcomings or failures in their business method. Sometimes, radical changes are needed for a company to grow although they may be met with dissent from stakeholders when handled internally or carelessly.
When a skilled business consultant offers guidance based on their knowledge of the industry, transformation can be enacted effectively and successfully.
Why Kronos Group should be your business consultancy partner
Kronos Group has been recognised as one of the most innovative and fastest-growing companies in Europe. Our team of 120+ skilled professionals are committed to helping you build your business and achieve your goals by leveraging our skills and knowledge of the industry.
We offer expertise in procurement, finance, and project management. Our services include:
– Advisory
– Business transformation
– Spend-optimisation
– Operations consulting
Grow your business with the guidance of a skilled, professional consultant today when you contact Kronos Group.